Any NGO critical of the government is unlikely to receive a green signal.
The new amendment will leave NGOs vulnerable to harassment.
It was the NGO sector that helped provide compassion and food to millions of people during the lockdown.
The new Bill will render such cooperation and camaraderie impossible in future, observes Rashme Sehgal.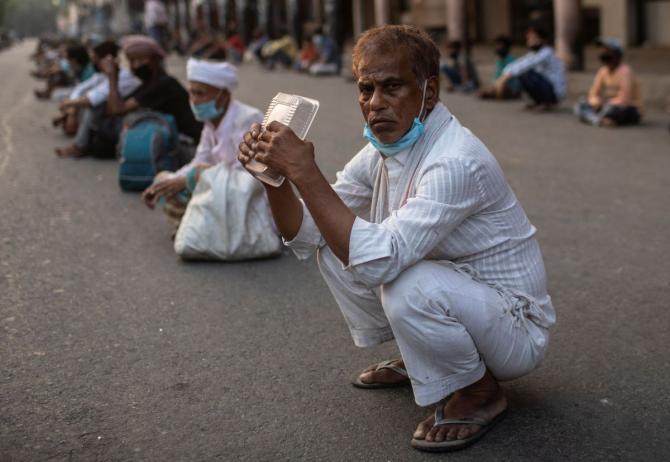 A few weeks after the COVID-19 pandemic had sunk its teeth into the subcontinent and lakhs of workers had begun trudging back home into the rural hinterland, the Niti Aayog, on behalf of the Indian government which had put up its hands in despair, wrote a letter to 92,000 NGOs appealing to them to help identify hotspots as also assist in providing food and shelter for them.
The NGO sector had swung into action much before this letter of appeal arrived at their doorstep.
Thousands of NGOs were already working night and day to provide hot meals to the hungry as also medicines.
Volunteer groups such as SWAN were tracking workers making their way home helping them with money transfers to ensure they had money to buy food en route.
While the government informed Parliament that it had no idea about the numbers of migrant workers or the exact numbers of how many had died as they made their way home, it was again an NGO SaveLife Foundation that had collated the numbers of how many had died (200) and the numbers injured (over 1,500) as they journeyed back to their villages.
The Supreme Court went out of its way to expressed appreciation for the manner in which the NGO sector had come forward to help the migrants.
Of course, this is not the first time the NGOs have come forward to help the distressed.
They have done so in practically every calamity that has struck our country.
The government on the other hand has a strange way of expressing its gratitude.
The recently concluded session of Parliament saw a draconian amendment being brought in to the FCRA which amongst other aspects would see a reduction of foreign funds to be spent on administrative expenses from 50 per cent to 20 per cent.
The NGOs in receipt of these FCRAs would also barred from transferring these funds to groups working at the grassroot level.
It needs to be clarified that organisations working at the grassroot level are often not in a position to raise funds and it is the larger NGOs that transfer this funding to assist them with their advocacy work.
For the present, according to the government's data, there are 22,427 registered NGOs receiving around Rs 15,000 crore to Rs 20,000 crore (Rs 150 billion to Rs 200 billion) of FCRA annually.
But this is only a rough calculation.
There is no clarity on either the numbers of registered NGOs or for that matter on the amount of money being transferred.
Highly exaggerated figures of the amounts being tossed around without any substantive evidence being given to support such claims.
Former acting CBI director M Nageswar Rao in an article published in Organiser -- the Rashtriya Swayamsevak Sangh weekly -- has written that Indian NGOs have received Rs two lakh crore in foreign donations in the last twenty years.
This amount, Rao claims, does not factor in the amount of foreign funds that get into the country through illegal routes.
Rao further claims that an analysis of the FCRA data indicates that the several NGOs had not even spent this amount and as of April 1 2017, 'a whopping Rs 15,907 crore' has not been spent with more than 50 per cent of this amount lying in the coffers of just two per cent of the NGOs.'
Rao's article does not mention that already the government has banned 14,500 NGOs from receiving foreign funds in the last five years.
Nor does it mention that the PM Cares fund has received exemptions from complying with the FCRA provisions even though it is headed by a Cabinet minister and is administered by prime minister's office officials.
Reacting to these changes, Amitabh Behar CEO of Oxfam believes this will clip the wings of India's already battered civil society. Behar said, "This is an attempt to curtail the space for civil society."
Behar points out, "Following the amendment, we will have to renew our status every five years of being a charitable organisation under the Income Tax Act. This step will end up creating chaos because there is no clarity about just how many organisations have been registered under the nomenclature of charitable organisations."
"The Bombay Port Trust, the BCCI, the Delhi Public School, Modern School, Apollo Hospital, Batra Hospital and the Hauz Kauz Residents Welfare Association to name just a few, are all registered as charitable organisations," he points out.
"The problem is not the amount of money that the NGOs are receiving which is not even a fraction of the amount being spent by the government on MNREGA to cite one small example."
"But this is not simply a question of money. The government is just not comfortable with NGOs because they ask difficult questions," says Behar.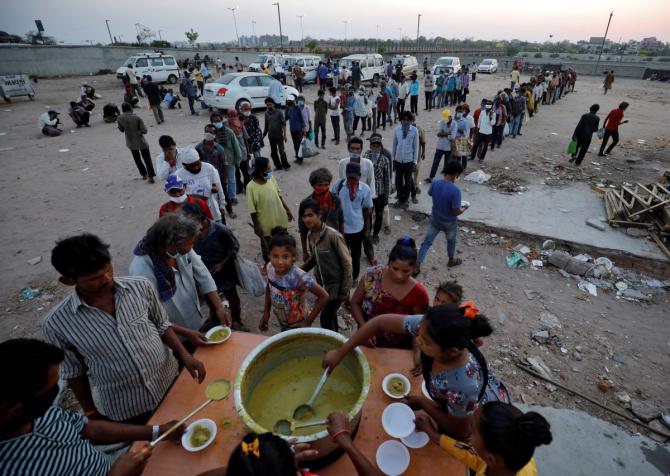 Speaking on behalf of VANI, a network comprising over 10,000 voluntary NGOs doing development work on the ground, its CEO Harsh Jaitli seconds Behar's point of view.
"'At present, FCRA funding is being used to help research institutions, scientific organisations, religious institutions and so on. The BCCI, which sponsors the IPL cricket tournament, is also a charitable NGO as are several private hospitals. There are no figures available about the exact numbers of such organisations, but it runs into lakhs," says Jaitli.
"No kind of segregation has been done so far and we grass root NGOs are everyone's whipping boy," Jaitli adds.
"Government stopping the funding for the Indian NGO sector will not have foreign donors contribute to PM Cares," says Behar. "They will simply transfer their funds to some other country."
Poonam Muttreja, executive director, Population Foundation of India, is equally critical of this move which has been pushed through without any prior consultations.
"If you are getting foreign funding, you cannot work in partnership with anyone, you will now not be able to give the money to an individual or another NGO or collaboration partner," Muttreja says, going on to emphasise that larger NGOs prefer to collaborate with smaller NGOs who work at the grassroots level.
"Smaller NGOs do not have the capability of raising money or writing reports, but do the real work. We support them in their work. We also raise funds and write reports for them. Basically, this would mean the end of the small NGOs," says Muttreja.
She is equally critical about how this amendment would destroy the entire ecosystem of research that had been built up in the country.
"With the limit for expenditure under this head being reduced from 50% to 20% of the donations, we will not be able to do any research. Nor will we be able to collaborate with universities or research institutes," she says.
Jaitli points out that, 'To date, the NGOs on the ground are not even aware of this new amendment especially since no consultations with any of the concerned parties were held. In the past, the practise has been to put up a notification on the ministry's Web site and then give time for stakeholders to submit their observations."
"Nor do any of us know just how the stipulation that all foreign fund recipients need to use SBI bank accounts will work. Do they expect everyone to open an account in the SBI in New Delhi or they mean that all the FCRA funds will come to just one bank which will then disperse the money. We need more clarity on all these issues," adds Jaitli.
Of course, there are some red rags which this government continues to flag.
The Bharatiya Janata Party has often alleged in Parliament that this foreign money is being used for purposes of religious conversion.
In 2017, the Modi governm,ent banned the American Christian charity, Compassion International, accusing it of supporting conversions.
A BJP insider insists another key reason why the government rammed through this amendment was to express its displeasure at the how the Rajiv Gandhi Foundation had allegedly received a substantive amount of funding from both the Chinese embassy in New Delhi and from the Chinese government when the Congress-led UPA-1 was in power.
The RGF is a charitable organisation headed by Congress President Sonia Gandhi with former prime minister Manmohan Singh and party leaders Rahul Gandhi, Priyanka Gandhi and P Chidambaram as its board members. The fact that the RGF received a substantive amount of money from the Chinese government has emerged as a bone of contention between the two political parties.
Finally, this Bill gives the ministry of home Affairs powers to suspend FCRA certificates for more than 180 days, without specifying an upper limit.
In the current circumstances, this should worry NGOs and civil society organisations.
By suspending the FCRA certificate, the government can starve organisations of funds while it investigates them.
It also appears as though all applications for FCRA placed before the State Bank of India could well be placed for approval before the ministry of home for approval.
Any NGO critical of the government is unlikely to receive a green signal.
The new amendment is likely to increase the cost of doing business for the NGO sector.
It will also leave them vulnerable to harassment, a worsening trend for India's non-profit sector.
It seems all the more unfortunate that this should happen when the COVID-19 pandemic is raging through the country.
It was the NGO sector that helped provide compassion and food to millions of people.
The new Bill will render such cooperation and camaraderie impossible in future.
At a time when the pandemic is not over, a spirit of collaboration and not suspicion which is the need of the hour.
Rashme Sehgal has had a long career in journalism and worked for The Times of India, The Indian Post among other newspapers.
Feature Presentation: Aslam Hunani/Rediff.com