This Republic Day, in the 70th year of our Independence, Rediff.com takes you on a Discovery of India as well known Indians highlight our great nation's finest treasures.
Part 1: Architect Aman Nath, co-founder and chairman of the Neemrana hotels, which restores ruins and transforms them into heritage properties, briefs Rediff.com's Archana Masih about what he treasures most.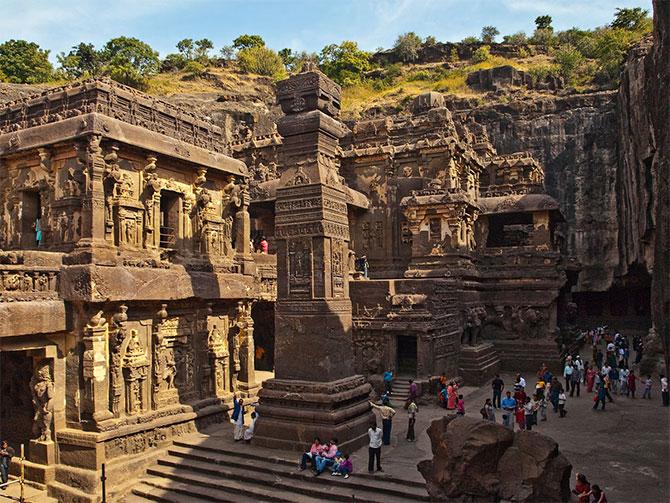 IMAGE: 400,000 tonnes were hand chipped over 800 years to carve the Kailash Temple in Ellora.
The Kailasha Temple in Ellora is India's Treasure No 1.
A whole temple is conceived from the peak of a mountain and carved downwards!
400,000 tons of stone hand chipped over some 800 years.
You cannot imagine that human beings could have made it! It is unbelievable.
Every detail is perfect.
It is so unfortunate that this was desecrated by Islamic armies and the amazing elephant friezes lost their trunks and more.
I went only once to the Kailash temple and the love affair began then.
I walked 400 km to the Kailash mountain, which inspired this, apparently. There can't be a place like this on earth.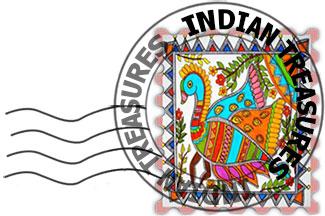 We don't know about our own treasures because we are a colonised people.
We are unable to break away from a colonised mindset because it is designed as a mouse trap -- and colonised people become pygmies/mice on their own soil.
We have lost the eyes to appreciate ourselves.
Everything has to be fair and lovely; our buildings have to look like churches.
Now colonies are being built in Gurgaon which look Spanish, or Egyptian.
Why doesn't any colony look like Padmanabhapuram in Kerala?
It is a great, great, treasure of India that nobody knows about.
Then there is Bharmour near Chamba in Himachal Pradesh. I think it is the oldest wooden temple in the world.
When I reached there, I said 'OH-MY-GOD!' If it was anywhere else, the world would have known about it.
We suffer because of the ghar ki murgi factor and the colonising of a people stands their values and tastes on their head.
Only those who are evolved or exposed enough to go the full cycle return fully integrated, to shed their complexes along the way.
Others just get beaten and churned into becoming half baked.
We are dying to be on the UNESCO list, why can't we be on our own list for a change?
UNESCO has made a comprehensive list by now. But Nalanda, as the best university, just made it to the list!
We lack a sense of history, and with that we lose stature in the world.
Dumb people like Edwin Lutyens can ridicule our architecture, and even dumber people in government call an area in Delhi 'Lutyens' Bungalow Zone' -- where not even one bungalow is made by him (Edwin Lutyens, the British architect)!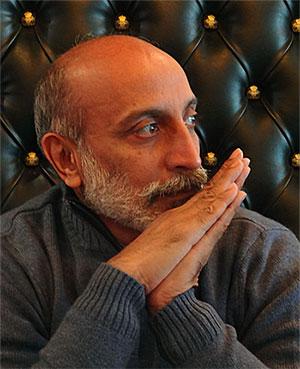 Aman Nath was the youngest founder member of Intach and the first to restore buildings which didn't belong to his family.
He co-founded the Neemrana 'non' Hotels along with the late Francis Wacziarg, a Frenchman who took Indian citizenship.
People flock to the Taj Mahal which is fabulous, but if the world knew what Ellora was, they wouldn't even look at the Taj Mahal.
There should be compulsory Bharat Darshan for kids who are taken across the world to learn about the world war. They should be taken for some Indian grounding.
I was once lecturing 700 architecture students in Aurangabad. I was telling them why don't you 700 make a rock cut hotel and it will be the only one in the world. When they (the builders of Ellora) could do it, then why can't you not do it now?
What is our intrinsic wealth? It is not about the Kohinoor or something physical. There are so many non tangible things.
The reverence for a guru, a parent, a textbook which we put to our head when it falls -- that and much more is what makes India the only continuously alive civilisation in the world.