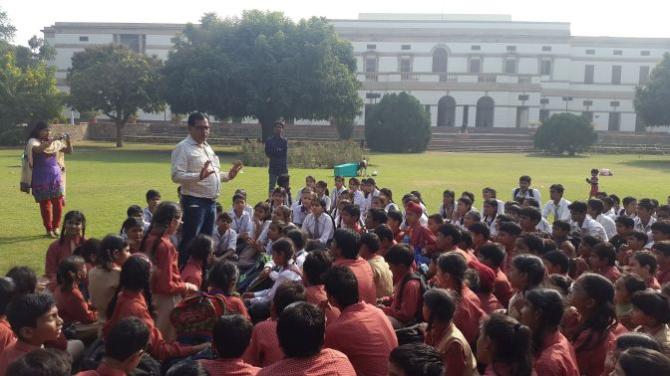 Teacher Sanjay Ahuja from Faridabad with his students at Teen Murti Bhavan, New Delhi.
'One visit to Teen Murti Bhavan is proof that Nehru is one legend who can't be dwarfed by temporary and futile controversies.'
'Here he pondered over creating excellent institutions and temples of modern India like steel plants and the Bhakra dam. Here he must have approved the first blueprints of IITs and IIMs and India's first nuclear reactors and space engines'
On the occasion of the first prime minister Jawaharlal Nehru's 125th birth anniversary, Sheela Bhatt/Rediff.com visits his residence of 16 years, and comes away marvelling at his legacy.
ALSO READ: 'Countries that forget their history cannot have a future'
Once upon a time, Jawaharlal Nehru, our first prime minister, lived here," Sanjay Ahuja, a school teacher in Faridabad's DNV Convent School was explaining to his students on the afternoon of November 13, in the foreground lawns of the majestic Nehru Memorial Museum and Library on Teen Murti Marg in New Delhi.
"Bachcho, dhyan se dekhna (children, pay attention)," Ahuja exhorts the children of varying ages, ranging from 5 to 15, before entering the building better known as Teen Murti Bhavan.
It's never been easy for the common folk to reach Nehru Museum by auto-rickshaw since it is located bang within the posh precincts of Lutyens Delhi. But now that the Race Course Metro station has come up nearby, visiting the museum has become so much easier.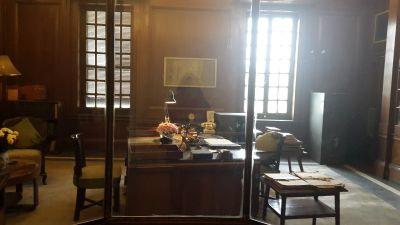 On the eve of the 125th birth anniversary of India's first prime minister Jawaharlal Nehru, rediff.com visited the museum to feel Nehru's presence, sense his legacy, recall his life in a house he occupied for 16 long years.
There is no bigger joy of urban life than to visit museums and live for a few moments in times past with the memory of great personalities of yore and feel the ecstatic touch of history as it awakens one's sense of wonder.
Evidently, such visits are more enjoyable for the young of today thanks to the ubiquitous mobile phone that comes loaded with handy technology. Click! Taking pictures was never so easy. Or forwarding it to family or friends. Or sharing it on FB and letting the world where you are.
Alongside me, lots of young visitors were more interested in capturing Nehru's rare pictures and his memorabilia with the mobile phone than reading the historic plaques in the museum.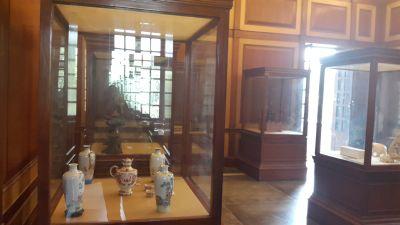 You approach the museum from any part of New Delhi and you will come across three statues just before entering it. The Nehru residence is known as Teen Murti Bhavan because of the three statues by sculptor Leonard Jennings that are situated on the road outside.
The statue was built in memory of Indian soldiers from the three princely states of Jodhpur, Hyderabad and Mysore who fought the Ottoman Empire.
Yes, you read that right. They were sent to Gaza Strip to fight under the British India Army during World War I.
The Bhavan was built by the British around the same time when architectural marvels were being created in America, Berlin, Moscow and other places in Europe. When the Rashtrapati Bhavan was built with around 250 rooms for the British Viceroy, this building, then known as 'Flagstaff House', was constructed for the commander-in chief of the British empire in India. It has 60 rooms and was designed by Robert Tor Russell who also designed Connaught Place and the Eastern and Western Courts on New Delhi's Janpath.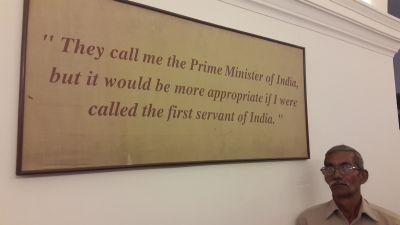 Since Narendra Modi moved into the South Block office that was once occupied by Nehru, too much bad blood has been flowing over the legacy of the first prime minister. One visit to the Nehru museum shows that the fight for intellectual property rights over the legacy of national leaders is so foolish and futile.
Those who live in New Delhi know that the legacy of the likes of Nehru or Sardar Patel takes its own course and only the people of India shape it and sustain the legends in their own unique ways.
Every time local residents drive down Safdarjung Road they unfailingly see dozens of buses outside the Indira Gandhi and Nehru museums. India and its plurality are visible here in all colours and shades. The Congress party should not get any credit for it, of course. For it is the people themselves who have created and consolidated these legends long after their passing away.
One visit to Teen Murti Bhavan is proof that Nehru is one such legend who can't be dwarfed by temporary and futile controversies.
Meanwhile, the children from the Faridabad school were asked by their teacher, "How many of you know of Nehru?" All the children giggled loudly and raised their hands.
Talking about the current controversy over Nehru's legacy, Ahuja puts it simply. "We can't forget the point from where we started. From zero Nehru built India," he told Rediff.com. "I am Modi's fan. I think he is the best thing to happen to India. Lekin Nehru ko bhool nahin sakte."
He added, "I am a teacher. We are like judges, we have to be fair. I can't ignore Nehru just because I am a great fan of Modi."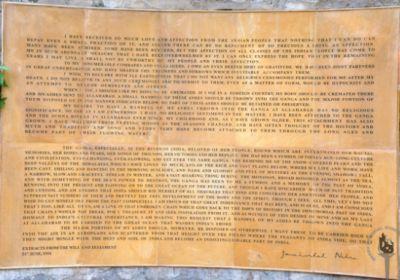 He next took the children to the entrance where Nehru's 'Will and Testament' plaque is engraved.
It's a masterpiece written by Nehru on June 21, 1954, and demonstrates both his temperament and vision.
Among other things he says in it, 'I wish to declare with all earnestness that I do not want any religious ceremonies performed for me after my death. I do not believe in any such ceremonies and to submit to them, even as a matter of form, would be hypocrisy and an attempt to delude ourselves and others.'
He further instructed, 'When I die, I should like my body to be cremated. If I die in a foreign country, my body should be cremated there and my ashes sent to Allahabad.' He said a small handful of the ashes should be thrown into the Ganga.
Then, in his will, Nehru goes on to explain what the Ganga means to him.
'My desire to have a handful of my ashes thrown into the Ganga at Allahabad has no religious significance, so far as I am concerned. I have no religious sentiment in the matter. I have been attached to the Ganga and the Jamuna rivers in Allahabad ever since my childhood and, as I have grown older, this attachment has also grown. I have watched their varying moods as the seasons changed, and have often thought of the history and myth and tradition and song and story that have become attached to them through the long ages and become part of their flowing waters.'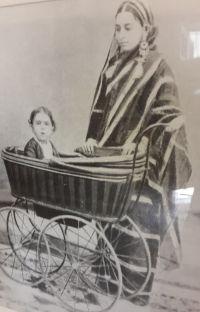 Nehru explains that even though he has discarded much of past tradition and custom, he doesn't wish to cut himself off from the past completely. Talking of India's great inheritance he says, 'I am conscious that I too, like all of us, am a link in that unbroken chain which goes back to the dawn of history in the immemorial past of India. That chain I would not break, for I treasure it and seek inspiration from it.'
Explaining further why he wanted his ashes to be immersed in the Ganga he says, 'As witness of this desire of mine and as my last homage to India's cultural inheritance, I am making this request that a handful of my ashes be thrown into the Ganga at Allahabad to be carried to the great ocean that washes India's shore.'
When the Clean Ganga project of the Modi government is creating a buzz, it's worth reading the unedited version of Nehru's Will and Testament.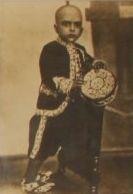 It is interesting to see that in the grand museum, the very first picture on display from Nehru's life is of him soon after his mundan sanskar in 1892. Nehru was born in 1889 on November 14, in Allahabad. See the picture here of the two-year-old Nehru with a Brahmin-style choti on his tender scalp.
The mundan ceremony is done among Hindus mostly on the eve of the child's first hair cut. Here, in the Nehru Museum. the first few photographs establish the Nehrus' identity as a proper Kashmiri Brahmin family. The first frame explains, in fine calligraphy and in Nehru's own words extracted from his autobiography, how the surname evolved.
Nehru says that his family migrated to the 'rich plains below' from Kashmir some 200 years ago. Raj Kaul was the name of the ancestor who left the Kashmir mountains in the early 18 century and came to the plains to 'to seek fame and fortune'. Kaul was acclaimed as a Sanskrit and Persian scholar, writes Nehru.
The Kaul family migrated to Delhi in 1716, probably at the Empire's insistence after the death of Emperor Aurangzeb. When they migrated the rulers gave them a jagir with a house situated on the banks of a canal (nahar in Hindi). Since he resided on the canal banks, the Nehru name got attached to him.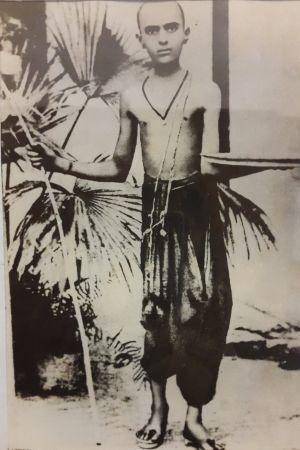 Another striking photo in the first museum's room is from 1902. It's of the 13-year-old Nehru on the occasion of his sacred thread ceremony, image, left. Along with these pictures lots of pictures of Nehru's parents Swaroop Rani Nehru (Thussu) and Motilal are on exhibit, showing their elite lifestyle, Kashmiri identity, intricate Kashmiri Brahmin jewelry and dresses.
As you walk up to the first floor the passage has Nehru's quote, made famous, recently, by none else than Modi.
Nehru said, 'They call me the Prime Minister of India but it would be more appropriate if I were called the first servant of India.' (image, left)
On the first floor of the museum two rooms are a must-see. One, where Nehru worked long hours planning the future of democratic India. It is possible to imagine him here surrounded by Sardar Patel, Homi Bhabha and other genuine stalwarts of his time.
Here he pondered over creating excellent institutions and temples of modern India like steel plants and the Bhakra dam. Here he must have approved the first blueprints of IITs and IIMs and India's first nuclear reactors and space engines.
There are net-chairs and sofas around. A very fine collection of Buddha statues all over the house is worth seeing too. Also, there are rarely-seen photographs of Nehru's parents and Indira Gandhi, which are kept in different corners. Nehru's books are kept untouched. All the books, tables and chairs in his office are kept in the same condition as he left them.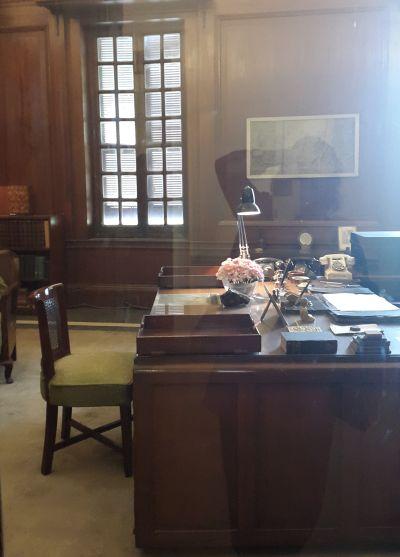 The most moving corner that resonates even now is surely his office and the bedroom where he died. Now, however, lots of activity can be seen in the building. A cleanliness drive is on and an audio-video corner has also been set up where there was a ballroom with wooden flooring.
Small artefacts in various corners of his office and bedroom are symbolic of the heritage of different countries. The wooden windows, simple furniture, scholarly books on world history, and fascinating biographies, space and sunlight in each rooms gives one a complete sense of Nehru's presence, his life, his thoughts, his worldview.
Nehru lived in this building for 16 years. But his legacy continues to live on here in the eyes of visitors when they see his wooden desk and chair, image, left, from where he served a nascent India to transform it into the modern nation that we see before us today.
All photographs of the Nehru Museum were taken by Sheela Bhatt using her mobile phone.
Also read: