B D Pande was Punjab's governor during Operation Bluestar.
In this excerpt from his memoir, In the Service of Free India: Memoir of a Civil Servant, Pande reveals what really went on behind the scenes during those dark days in India's history.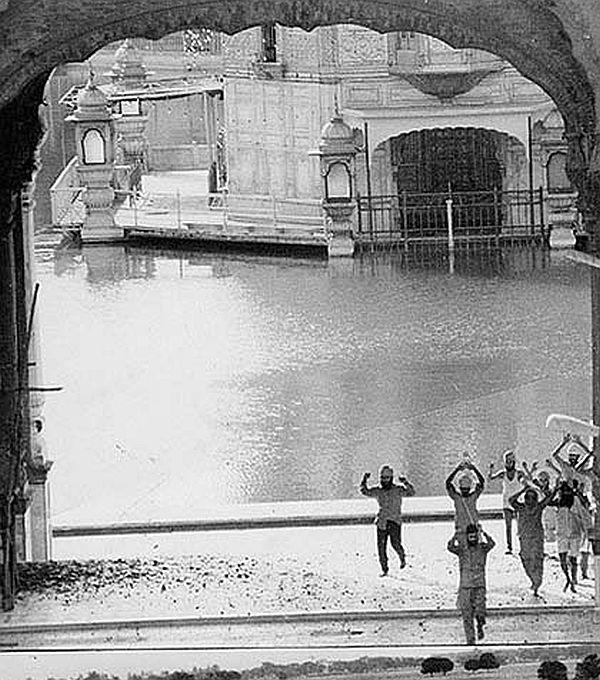 I had gone to Delhi on 28 May 1984 to attend a special law and order meeting being hosted in the Cabinet Secretary's room.
R N Kao and P C Alexander were also present. P C Alexander informed me of their decision to call out the Army to flush out the terrorists.
He also said that the Army Commander Lt Gen Sundarji would get in touch with me regarding the details, timing, etc.
One interesting thing that they said was that the Director, Intelligence Bureau, was joining us in a few minutes, but that I should not speak about this in his presence.
That such an operation was taking place without taking the Intelligence Bureau into confidence, was quite odd and significant.
I asked whether I could inform my officers, especially the Advisor (Home), IG Police, IG CID and the Chief Secretary.
They said I could do so after the Army Commander had met me.
Soon thereafter, Army units began to move into Punjab in very large numbers.
In the beginning we said that these movements were in reply to Pakistan's troop movements across the borders.
The next day, as soon as some preparations had been made, the Army Commander accompanied by Lt Gen Ranjit Singh Dyal, a Sikh officer and chief of staff Western Command, came to see me.
On 2 June 1984, the Prime Minister was to make a broadcast and also speak about the induction of the Army.
The broadcast kept being postponed and was aired quite late, perhaps at around 8.30 p.m. Throughout the speech, there was no reference made to the Army.
It only spoke about the government's desire for talks.
The Army Commander and others met soon after in the Raj Bhavan where I gave them the written order requesting the Army to come to the aid of civil authorities.
Lt Gen R S Dyal was appointed advisor (security) to the governor.
Next morning, on June 3, an indefinite curfew was imposed all over Punjab including Chandigarh.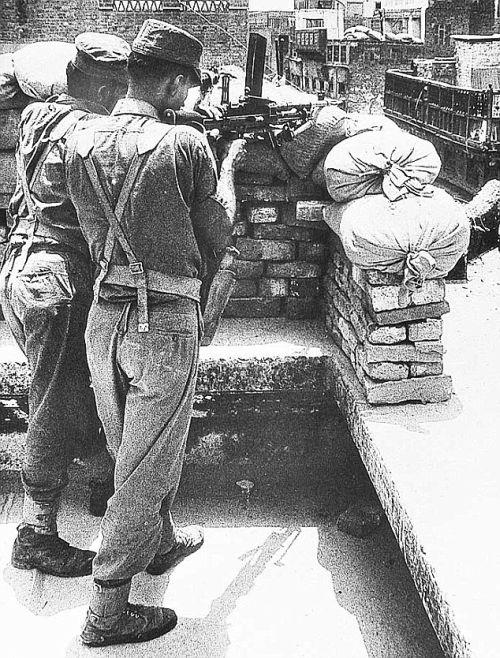 The original date for the Army's entry into the Temple was fixed for June 3.
But this got postponed by forty-eight hours mainly because they were not ready.
They told me that they had been given little notice, so it had taken time to gather and move in all the troops required.
The date chosen was somewhat surprising.
June 3 was Guru Arjun Dev's martyrdom day and large numbers of pilgrims including women and children had come to the various gurdwaras.
Several of them got trapped in because of the subsequent curfew.
Later someone told me that the date had been fixed because of some intelligence reports received, specially from Soviet intelligence, which reported that Khalistan would be proclaimed from the Golden Temple and simultaneously from other gurdwaras on June 7 or 8, so pre-emptive action had to be taken.
On June 5, the Army entered all gurdwaras, some mosques, churches and Hindu temples simultaneously, in order to not be charged with discrimination only against the Sikhs.
But they found great resistance from the Golden Temple and this was unexpected.
The first few attacks were repulsed with heavy losses to the Army. Commando units suffered very heavy casualties.
What was expected to be an operation not lasting beyond a few minutes or at most hours had gone on for the whole night and yet not concluded.
At about 1 am, Sant Longowal and G S Tohra were rescued from the Temple premises along with several others and taken into Army custody.
Morning dawned and operations had to be suspended.
They were resumed the next night using light tanks and armoured personnel carriers.
Bhajan Lal, then chief minister of Haryana, kept on ringing me up to get the operations expedited and brought to a close early.
I said that the Army was taking adequate action and was trying their best.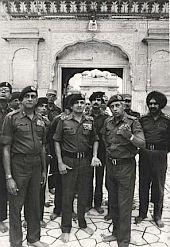 On the night of June 6, the operations were terminated.
On the morning of June 7, the bodies of Jarnail Singh Bhindranwale, Shabeg Singh, and Amrik Singh were found in a cellar of the Akal Takht.
The toll had been heavy. The Army lost over eighty men including some officers.
Those killed among the terrorists and civilians numbered over 1200.
An attempt was made to photograph the dead and carry out postmortems but all the resources available could not complete the task.
On the morning of June 7, Lt Gen Sundarji and Lt Gen R S Dyal came to see me and informed me that the operation had been completed.
They said that as soldiers, they took their hats off to the terrorists who fought extremely well. This was a compliment, they said, as professional soldiers.
Cleaning up operations went on for some time. There was resistance at some other gurdwaras also, especially Dukhniwaran Sahib at Patiala.
I told the army generals that, as per the information received, despite the curfew and patrolling and the action, some 200 terrorists had got out of the gurdwaras and were in the countryside in small groups, and a sustained search and mopping up operation would have to be carried out for some days.
President Zail Singh decided to visit Amritsar on June 8.
The President naturally was very upset at all that he saw.
When he was taking off, he said to me that this was all due to the failure of the Punjab administration.
I had to accept it as I had no reply.
Although through the years, since 1981, so many governors and advisors had changed, so many deputy and inspector generals of police had been replaced, all kinds of deployments and re-deployments had been made, the police force, BSF and CRPF had been modernized, with arms and communication links, yet terrorism still continues and has not been contained.
The impact of the army entry into the Golden Temple, now popularly known as Operation Bluestar, which was the army's secret code for this operation, but subsequently gained widespread currency, was very great and profound on the entire Sikh community.
Several Sikh civilians returned their awards to the President.
The erstwhile maharaja of Patiala and a Congress(I) MP, Amarinder Singh, resigned from his seat in the Lok Sabha and also from the Congress party.
Bhajan Lal congratulated me and sent his Chief Secretary Caprihans to convey this personally.
He also said that the Jat, specially the Sikh, understands only the lathi and so things should be all right.
One or two other Sikhs came to see me -- not wholly in politics, who said that the Sikhs have been, for the time being, dealt a heavy blow, but they would recover.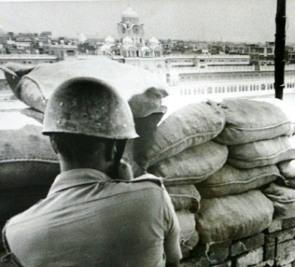 On 23 June 1984, the Prime Minister visited Amritsar amidst very tight security.
Chief of Army Staff Gen Vaidya had consulted me a few days earlier.
I was not in favour of the visit as the atmosphere was not conducive.
So I suggested Mrs Gandhi defer her visit for some time longer.
There had been talks of a 'soothing balm' and 'healing touch' after Operation Bluestar -- although it did not signify much.
I said that when Mrs Gandhi does come she should also address a public meeting and make some announcements about Punjab's future.
However, the visit was fixed for the 23rd.
I had also gone to meet her. She visited the Temple, then the Military Hospital and was also given a briefing by the Army.
Thereafter there was a more general meeting. Buta Singh and K P Singh Deo had also come along with her.
There was talk about the reconstruction of the Akal Takht and other damaged buildings.
Another question that cropped up was that of what should be done around the Temple complex.
At one stage it was suggested that all buildings for a width of 50 or 100 yards from the Temple perimeter should be demolished to retain some open space.
I had only a few words with the Prime Minister separately, in which I told her that despite the army operation and the flushing that was going on in the rural areas, terrorists were still out.
Late on June 27 or on the morning of June 28, I got a call from Dr Alexander informing me that the Prime Minister wanted to meet me along with P S Bhinder the next day.
I agreed and asked Bhinder to get ready and come along. I got a little upset at both of us having been asked to come together.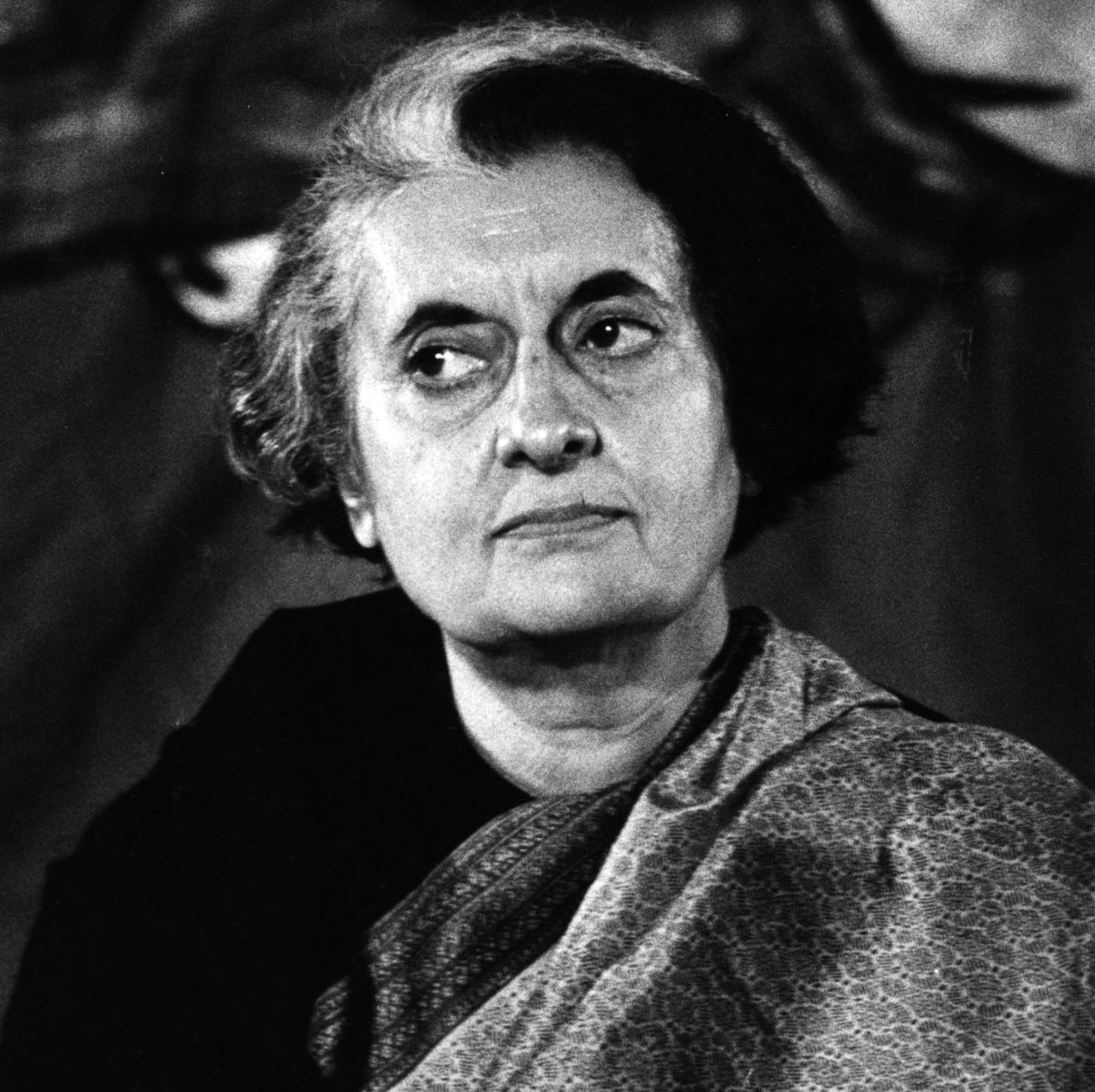 On reaching Delhi, I waited for a call from the Prime Minister's Office.
I was asked to come and see Mrs Gandhi at 2.30 pm. at her residence.
I was with her for about fifteen minutes.
At first she talked about general things and then on the need to revamp the Punjab administration.
I suggested that they start with me as I took the prime responsibility.
She agreed and said that was the intention.
I told her that I would be sending across my resignation immediately upon my return to Chandigarh.
In fact, on all my previous visits, I had always brought my letter of resignation with me, but this time I had come in a hurry and left the letter behind.
I also asked her if I could tell the President about my resignation since I was to meet him after this.
She thought a little and then said yes. So I came away after bidding her goodbye.
I was to see Dr Alexander thereafter. I reached his office at about 3 pm.
He asked me about my meeting with Mrs Gandhi and I told him that I had decided to hand in my resignation.
He asked me if I would like to go back to Calcutta, but I declined.
Before I could have any further discussion with him and ascertain some more background news, Jagmohan, the new governor of Jammu and Kashmir, came in and our conversation was interrupted.
I met the President at 4.30 pm and told him about my forthcoming resignation.
I said the formal letter would reach him the next day.
I felt sad that Punjab was in such a state and I saw no light on the horizon.
I dictated my letter of resignation and asked my staff to arrange for a special car and messenger who left at about 10 a.m. for Delhi.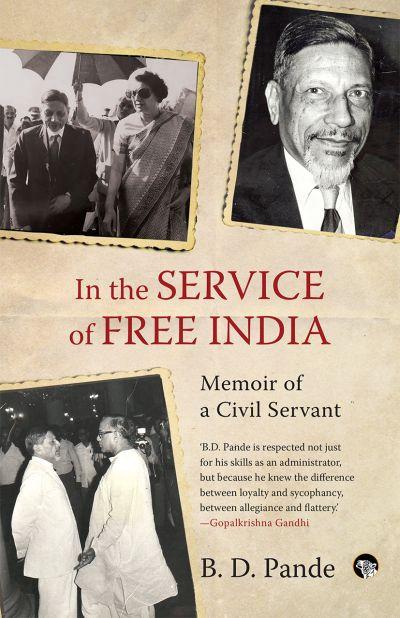 I received a call from Dr Alexander informing me that the Prime Minister wanted me to hold back my decision regarding the resignation.
I told him that I had already sent it through a special messenger and had also announced it to the press at Chandigarh so it must already be on the PTI and other tickers.
After the news of my resignation spread, many people invited us to dinner.
Lt Gen Sundarji and Gen Dyal wanted me to come one evening but I declined.
The advisors and officers also wanted me to attend a dinner but I refused.
In fact I did not accept any invitation.
So after making a farewell speech at 8 a.m. and saying goodbye to a number of people who had come to see us off, we left for the airport.
And that was the end of my stay and experience in Punjab and my short gubernatorial tenure of less than three years.
Excerpted from In the Service of Free India: Memoir of a Civil Servant by B D Pande, with the kind permission of the publishers, Speaking Tiger Books.
Feature Presentation: Aslam Hunani/Rediff.com