Home quarantine, boredom and the lack of your favourite foods are just some of the smaller problems people are facing during the lockdown.
Dominic Xavier/Rediff.com illustrates some of the bigger ones.
After weeks of the lockdown, and weeks of working from home, many of you might find yourselves climbing the walls.
Though you are not prisoners, you might find yourself yearning for crowded streets, the honk of a horn, your office desk...
But there are those who are facing challenges that are much, much bigger.
Take a look.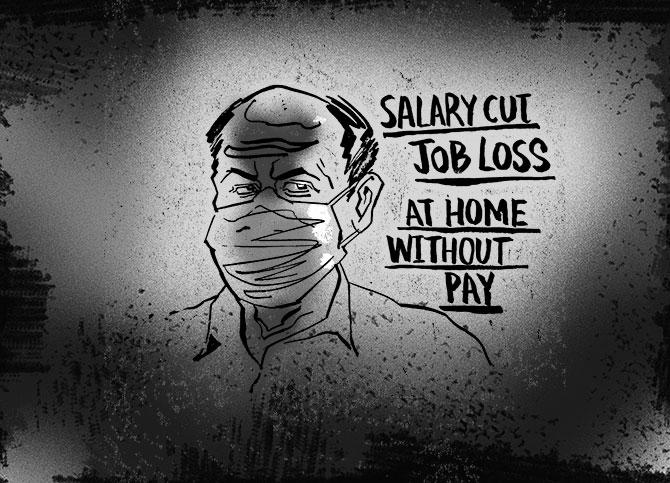 In the battle against the coronavirus, it is the economy that has taken the biggest hit.
Many have lost their jobs, many have seen their salaries slashed.
The future looks both bleak and grim.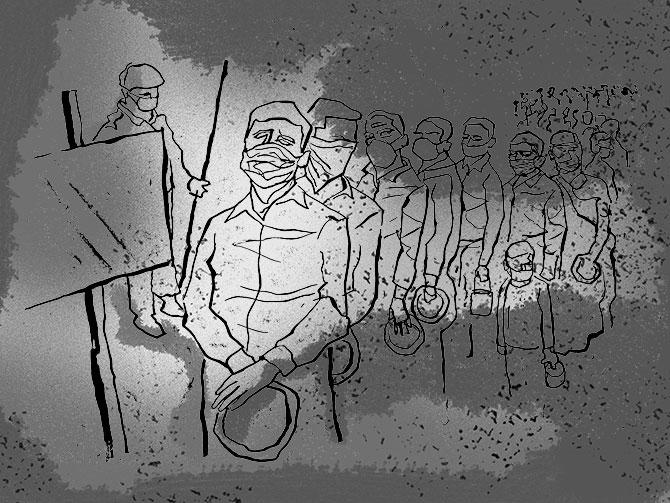 They came to bigger towns and cities in search of jobs, the hope of a better future for their loved ones shining in their eyes.
They left behind their young families and old parents.
Today, they are stuck with no source of income, dependent on strangers for food, water, clothes, medicine and a roof over their heads.
No wonder many of them are desperately trying to walk hundreds of kilometres back to their homes.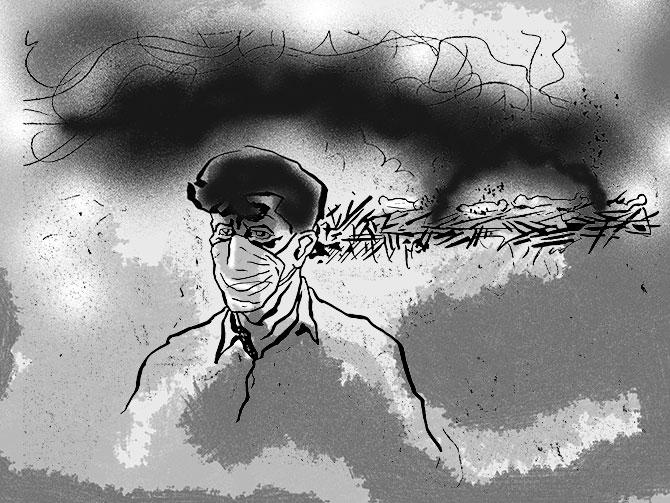 There cannot be a greater tragedy than the loss of someone you love.
At such times, family and friends can be a great source of support.
Unfortunately, the coronavirus pandemic has taken away that comfort as well.
Your loved ones can't make it and only a handful of people are allowed into funeral homes for the final goodbye.
But there is a silver lining.
Neighbours, irrespective of their religion, have come forward to help the grief-stricken families during these trying times.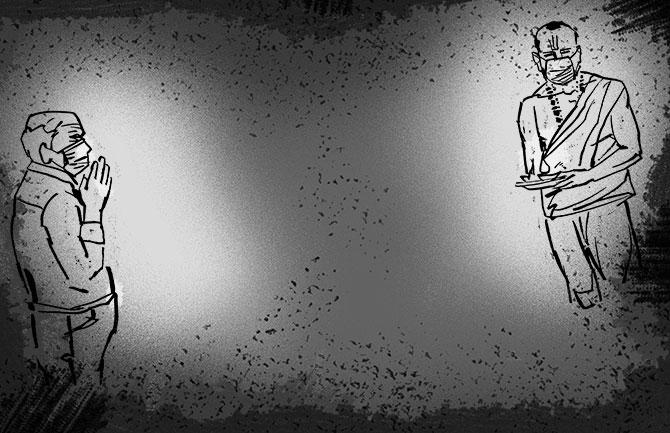 Social distancing -- one of the strongest weapons against this pandemic -- has meant that people can't visit their places of worship.
A daily or weekly ritual in the lives of many, especially the elderly, this has taken a huge emotional toll.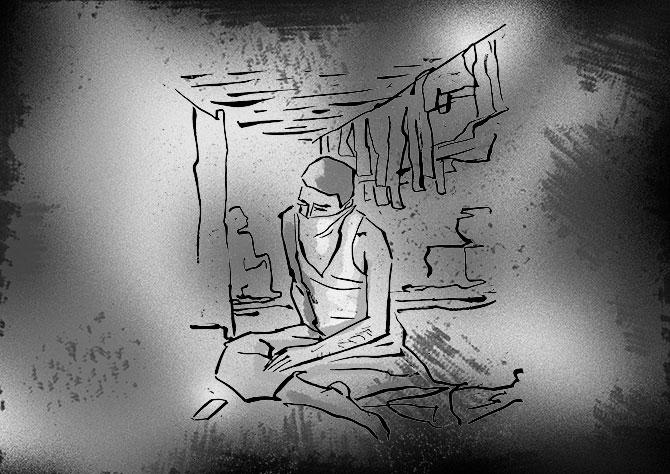 The poor.
The marginalised.
The migrant labourer.
The daily wage earner.
The slum dweller.
The biggest, and most tragic, victims of this crisis.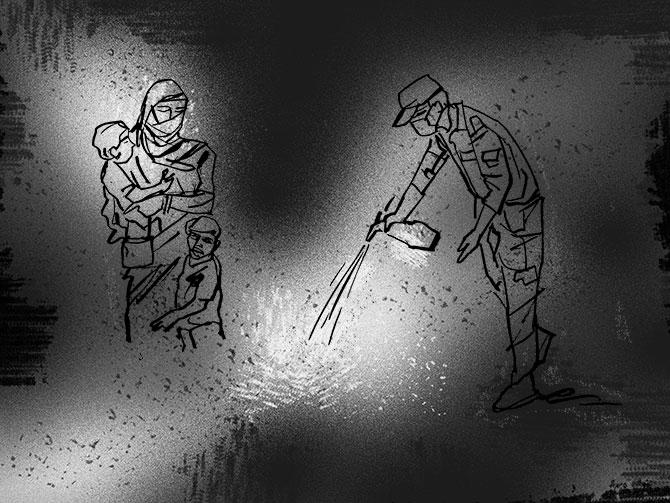 Their families shudder with fear when they step out each day.
But these sanitation employees bravely go about their work, not knowing many times whether they are entering premises where COVID-19 may be lurking.
They do this, at great risk to their lives, because they know their job keeps you safe.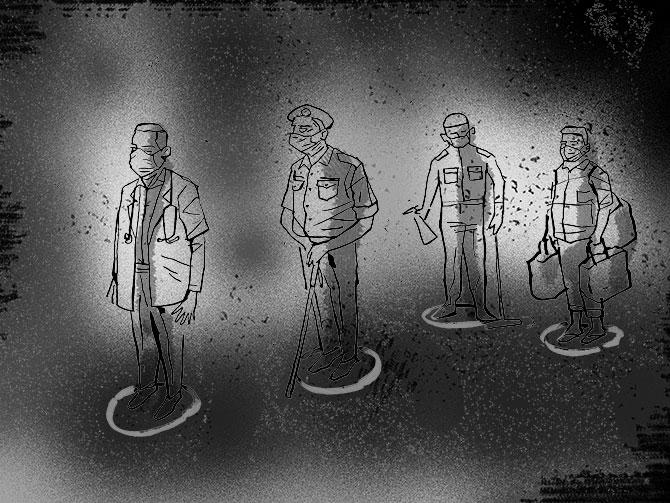 There they are.
The doctors.
The policemen.
The sanitation workers.
The delivery workers.
The frontliners who risk their lives for you every day.
So when you feel like grumbling, when you feel like stepping out for an unnecessary stroll, when you don't maintain social distancing, think of them.
Are you keeping them safe?