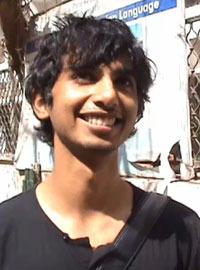 Many of you will be voting for the first time.
We wanted to find out how aware some of you are about politics.
Would you know what DBEYR, FWIW and WYWH mean if it appeared in a message sent to you?
See what happened when we asked these youngsters if they knew what it meant!
And please note: This is a light-hearted view of Indian politics. Our intention is not to offend anyone. Many thanks to all these wonderful young people who took the time to answer our questions.
Interviews: Nithya Ramani
Video: Hitesh Harisinghani
DON'T MISS!
Check out Election 2014 coverage