'When I knocked on doors (while campaigning), Indian Americans talked more about politics in India -- and I had to tell them this was about elections in New Jersey.'
P Rajendran reports from New York for Rediff.com.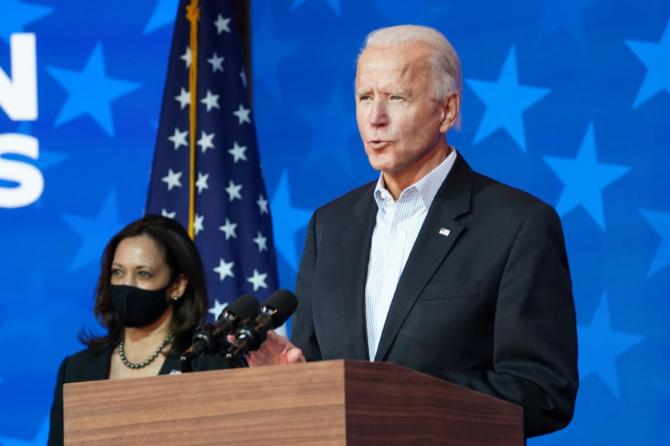 "Polling in the United States has failed. It was way off."
That was Kumar Barve, Maryland state delegate. A veteran in politics, he was the first Asian American elected to any state legislature in the United States, and has definite views on what lies ahead.
While saying the polling was off, Barve is convinced his fellow Democrat Joe Biden will win the electoral college, and become president. But he believes the Democrats have been irrevocably hurt, with the damage being worse in the US Senate.
"If Biden had won by 8-9 percent, they would all have won," he said, adding that would have made all the difference.
"To have Joe Biden not have a Democratic Senate is a disaster for him unless he gets a few Republicans senators to switch parties," Barve said. He suggested that one such option would be Susan Collins, the US Senator from Maine who has a six-year term ahead of her, and who, he believes, may not contest again anyway.
Speaking of the election's effect on India's relationship with the US, he dismissed any cause for worry.
"India-America relations have been improving since the Cold War," he said. "The problem was with India (which) sided with the Soviet Union in the Cold War." India was non-aligned but did get support at crucial times from the Soviet Union.
Barve (about who you can read more here) pointed out that since the Cold War ended, each administration, Republican or Democrat, had only forged closer links with India. He expected that to continue.
Asked about the performance of Indian-American candidates in the elections, including Sara Gideon, who lost to Senator Collins in Maine, Barve said the "candidates are getting to be of higher and higher quality" each election, but a win was not assured.
"Some of them are going to lose," he said.
Asked about fears that some South Asians harboured about what such a close election meant at a time the far right supported the party that came close to winning the presidency, he expressed derision.
"The only people I hear that from are South Asians," he said. "Indian Americans are professionals at creating problems for themselves."
While admitting there was an undercurrent of anti-Muslim bigotry in the country, he said that not even Pakistani-Americans were under threat despite their country of origin providing refuge to Osama bin Laden.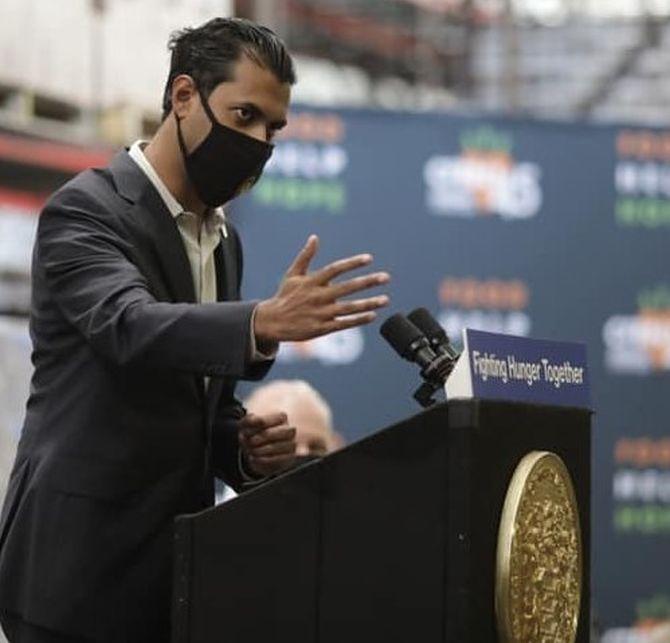 Vin Gopal, a state senator in New Jersey, said the lesson to be learned is that the country is very divided -- and that going far left or right is counterproductive. He said strong partisan views have not worked, and that politicians have to come to the middle.
He expressed doubts about views expressed by people like Sangay Mishra, a political scientist at Drew University, also in New Jersey that the Democratic internal structure made it harder for South Asians to break into politics.
"My constituents are 90 percent Caucasian," he said. "I have 220,000 constituents. Not that many Indians." And yet, he had been elected, suggesting it wasn't likely if they had reservations about him.
After all, he was Indian American, from a vegetarian, Hindu, household, who visited India every year to meet his grandparents.
Gopal also cited all the Indian Americans in New Jersey politics, in a state where South Asians were no longer limited to pockets such as Edison.
He addressed the question of what the election meant for South Asians -- or other people of colour - since a large number of votes was cast for a candidate who expressed displeasure for certain immigrants.
"Even Trump did better among the Hispanics," Gopal said, suggesting, like Barve, that there was not much cause for concern.
As far as election concerns went, he said, "When I knocked on doors (while campaigning), Indian Americans talked more about politics in India -- and I had to tell them this was about elections in New Jersey." Clearly, they were not that worried about the local situation.
Gopal agreed that things were good in his state, but tough nationally for the Democrats, now that the Republicans have already having bagged 50 Senate seats, and uncertainty about his party's chances in the special runoffs for Senate in Georgia.
Gopal agreed that if Biden won, he could have trouble with the Senate.
"(US Senate Majority Leader) Mitch McConnell is very partisan," he said.
Feature Presentation: Aslam Hunani/Rediff.com