Bipin was the brightest among our coursemates and went on to become the first CDS of the country.
I believe that all those who have known him and Madhulika will miss them very much, observes Lieutenant General K Himalaya Singh (retd).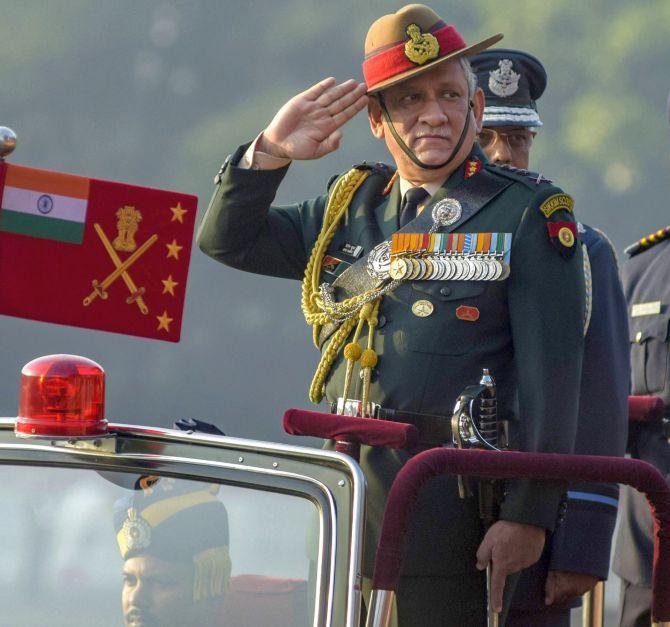 The nation mourns the tragic helicopter accident which snatched away the lives of General and Mrs Rawat and other bravehearts.
My heartfelt condolences to all those who lost their loved ones.
General Rawat have been my coursemate at NDA in 1974.
Have known him since then and have served together alongside in many challenging assignments including as neighbouring GOCs in J&K.
He was an officer and a gentleman in the true sense.
He was an epitome of an officer in the Indian Army.
His untimely demise has left a void among many of us in the personal plane as well.
Among the gallant soldiers who perished was also Brigadier Lidder who served with me at NDA during 2001. Brigadier Lidder was soon to go on promotion as a major general to command a division.
The loss of such great soldiers is unimaginable to me.
In every rank and assignment, General Rawat did the army proud in every way.
Be it as a batallion commander, brigade commander, divisional commander, corps commander, army commander and as COAS.
His handling of very sensitive issues in the army have been most successful that few could deny.
His contribution as the first CDS is exemplary.
His passionate pursuit to implement the creation of Theatre Commands was noteworthy.
On assuming the coveted post of COAS on January 1, 2017, I was asked by his ADC if I could meet him in Delhi the same day.
I flew down from Mhow where I was posted to Delhi and drove straight to the then official residence of VCOAS, where he was that day.
I had expected a kind of celebration that evening with close friends and staff of the Army HQs.
I found myself the only one there and the ADC asked me to wait a while the COAS was interacting with the media.
But as it turned out, it was for an important meeting where I was required to be present that I was summoned by the COAS on the first day of his office.
That was his style of functioning, work first and work relentlessly.
There were no frills in his style of working and he used to come straight to the point even if seniors were around.
As neighbouring Division Commanders at the LoC in J&K during 2011, we interacted on various occasions.
At one such meeting, we discussed many options to eliminate the terrorists who tried to cross over from PoK to our side with jointness of effort.
His knowledge of the ground and the enemy was most praiseworthy.
He came out with very practical plans to achieve the desired outcome.
We did achieve significant successes not only in counter-infiltration operations, but also in conventional operational plans.
I remain proud of his professionalism and his dedication.
A very grounded soldier, yet a strategist par excellence.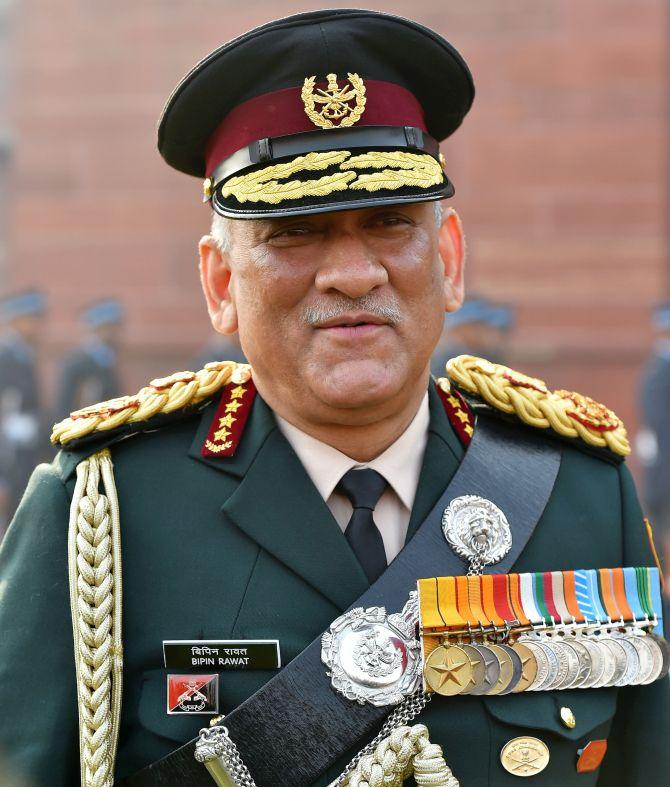 Bipin was commanding a Corps in the North East while I was commanding another Corps in J&K during 2014-2015.
Since I was from the North East, he often discussed many issues of the region with me particularly during many trying times there.
He had a complete grasp of the situation and many a success of the army are mainly due to his planning and preparations under his command.
When he had a miraculous escape in a helicopter crash during his tenure as a corps commander, he was calm and composed and went on doing his tasks as usual.
On termination of the NDC-49 in January 2010, I was to relieve General Rawat (then a brigadier) in the MS Branch as DY MS(B) with a vast charter of duties.
He was to proceed as commander of a brigade in Congo. He left a very comprehensive briefing for me to glide through my responsibilities with ease.
We have had many get-togethers and social meetings on various occasions.
Little did I know that my meeting him in his office as the CDS during end 2020 was to be the last. He wrote a blurb for my latest book released in 2021 in a most generous manner.
Madhulika was a most graceful lady who had the welfare of the army wives uppermost in her efforts.
We shall miss her contribution in the defence forces.
Their daughters Kritika and Tarini will forever be proud of their parents who made a mark in the defence forces of the country.
Bipin was the brightest among our coursemates and went on to become the first CDS of the country.
I believe that all those who have known him and Madhulika will miss them very much.
Farewell dear friend. You did us proud. The nation will remember you too...
Lieutenant General K Himalaya Singh, PVSM, UYSM, AVSM, YSM (retd) served several tenures at the Line of Control.
You can read a fascinating excerpt from his book Making Of A General here.
Feature Presentation: Aslam Hunani/Rediff.com