'I consider myself to be a 50 year old with a 16-year-young mind, ready to conquer more continents,' Dr Shuvendu Sen tells Payal Singh Mohanka.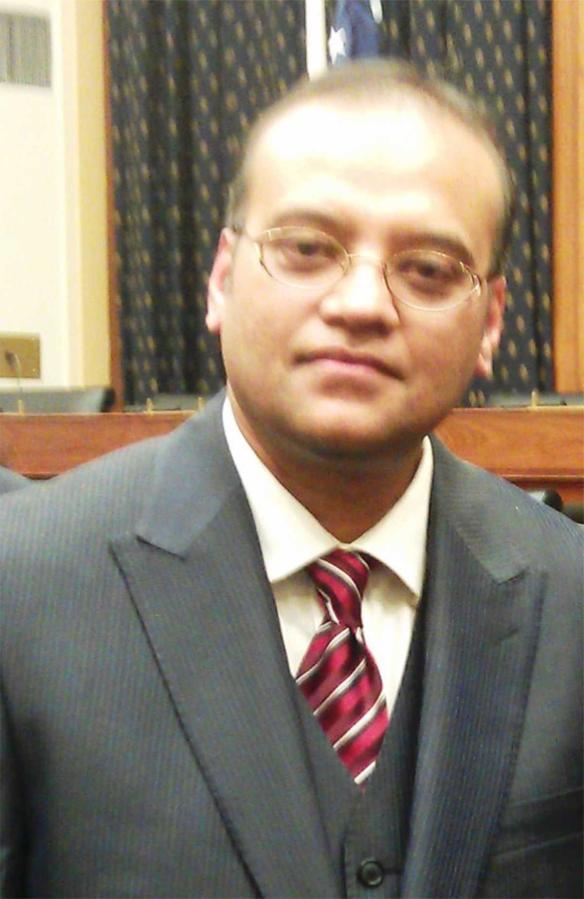 When medicine, empathy and creativity coalesce it's a powerful potion that can stir the soul. It's this amalgamation that New York-based Dr Shuvendu Sen has mastered.
A full-time physician and part-time author, Dr Sen is the Vice Chair and Faculty of Medicine at Jersey Shore University Medical Centre in New Jersey. Not just clinical but creative and compassionate, he found some of his patients left lingering emotions long after they had been discharged.
Unlike most medical practitioners, who handled cases with professional expertise and then moved on to the next patient, for Dr Sen it was different. These were not just medical cases of diseases and remedies, they were stories of pain, courage, resilience and the triumph of the human spirit.
"There's a nurse inside me," he says with a smile which explains the compassion with which he fictionalised his real experiences in a book titled A Doctor's Diary.
"A firm advocate of holistic principles, I have always felt that in the care of patients, at once vulnerable and fearful, cure and care must walk hand in hand. Our primordial organs of eyes, ears and our hands on the pulse can transmit hope and empathy far better than any cut and dry prescription. My passion for writing stemmed from this very desire to touch hearts where modern medicine fails to reach," he elaborates.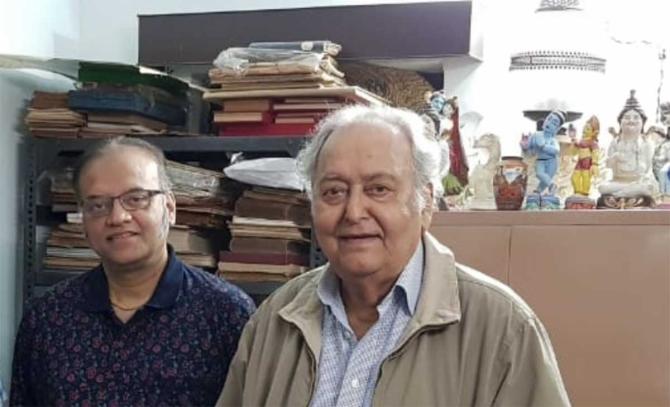 His emotional connect with those in his care comes shining through as he narrates touching anecdotes.
Recently he was treating a 90-year-old Covid patient who was admitted with severe breathing problems and fever.
"I had just about entered his room to let him know the verdict when without even letting me begin, my patient gasping for his next breath, asked me, 'How are you doing Doc? I worry for you guys. How's your family doing? Are they all well?' I was astounded by the power of humanity from the very vestibule of death," recounts Dr Sen.
The experiences he shares show he receives as much as he gives. His work in the hospital reaffirming his firm belief in the human spirit even when fraught with pain.
A 52-year-old woman diagnosed with AIDS had acute shortness of breath and fluid accumulation. She was in a state of semi-coma. Dr Sen was about to draw the fluid from her belly when he received a call on his cell phone which he had accidentally left on.
It was the night of 24th December and he had changed the tune of his cell phone to a Christmas carol.
"As it started to play, I saw from the corner of my eyes, her eyelashes flutter. She half opened her eyes and whispered, 'Is it Christmas doctor?' I answered in the affirmative. 'Merry Christmas Doctor,' she whispered back. I too wished her. The tune stopped. She fell back into her state of coma as I continued with my procedure. I was amazed by the power of spiritual music as our most elemental language" recalls Dr Sen.
After a few days, she recovered and was discharged.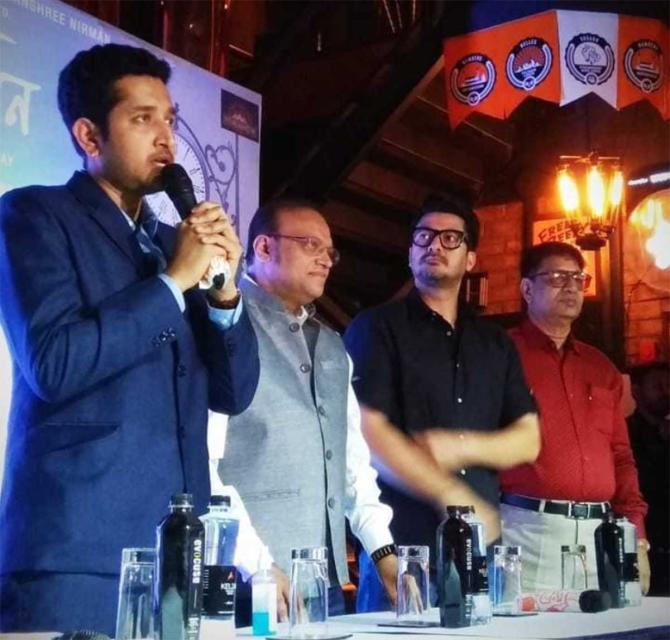 Dr Sen has received his share of accolades like the Men of Distinction Award from the New York State Senate, the Oscar Edwards Award by the American College of Physicians, he has addressed United Nations officials, been a speaker at Harvard University, but it is the heart-warming moments with patients that have been most rewarding for him.
A story in his book A Doctor's Diary titled Between Raindrops has struck a chord with many. This story about 'an Alzheimer's patient and his relationship with his losing mind' had fallen into the hands of the legendary actor Soumitra Chatterjee, who passed away last year in Kolkata.
Chatterjee eventually played the role of the Alzheimer's patient in the Bengali film that emerged from Dr Sen's story and was released in 2020, Sraboner Dhara.
A close rapport developed between the doctor and the iconic actor. A heart-to-heart exchange became mandatory on each of Dr Sen's visits to Kolkata.
"It was always a no holds barred discussion on life, death, life after death, imposed obligations and personal moments. We got comfortable with the uncomfortable. What I admired about him the most was his instant magical ability to cross over from being a thorough intellectual to an inspired artist," reminisces Dr Sen.
His proximity to the actor prompted the biopic Abhijaan where Dr Sen has been given credit for research, concept and he is also one of the script writers.
Directed by actor Parambrata Chatterjee, it is now doing the international festival circuit: the London and Birmingham Indian Film Festival, the Melbourne Indian Film Festival and awaiting a theatrical release in India, once the pandemic is under control.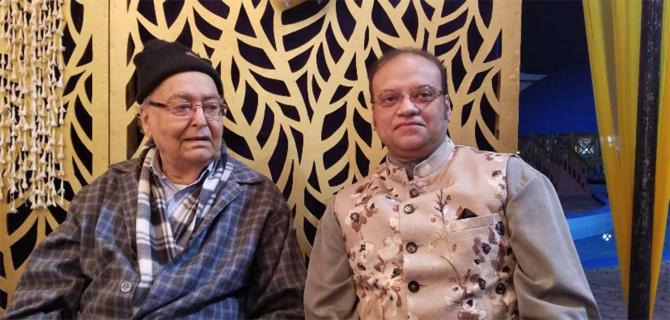 Dr Sen's sensitive storytelling prowess has received a thumbs up from Hollywood too. The blend of compassion and holistic principles conveys a strong message and three-time Grammy nominee and filmmaker Oliver Tuthill has accepted Dr Sen's script of the Alzheimer's patient for his film Devoted which is now in its pre-production phase.
John Savage of the Oscar-winning film The Deer Hunter has shown deep interest to be part of the film.
"In the early years, writing every short story was like conquering a continent. Today, I consider myself to be a 50 year old with a 16-year-young mind, ready to conquer more continents," says Dr Sen, who besides A Doctor's Diary, has three other published books, Behind the Blue Veils. Principles of Clinical Medicine and the Amazon bestseller Why Buddha never had Alzheimer's.
Dr Sen is currently working on his next book tentatively titled The Fortuneteller.
A treasured memory of Soumitra Chatterjee has left an indelible mark. Baffled by his unstoppable creative energy, Dr Sen had asked the thespian, 'What makes you so relentless even at this stage of life?' Chatterjee had softly replied, 'Because I always believe that my best is yet to come.'
As Dr Sen continues to straddle two worlds with consummate ease, this marriage of medicine and creativity promises to yield many more stories of the indomitable human spirit.
Feature Presentation: Ashish Narsale/Rediff.com