An open letter to every proud and responsible citizen of India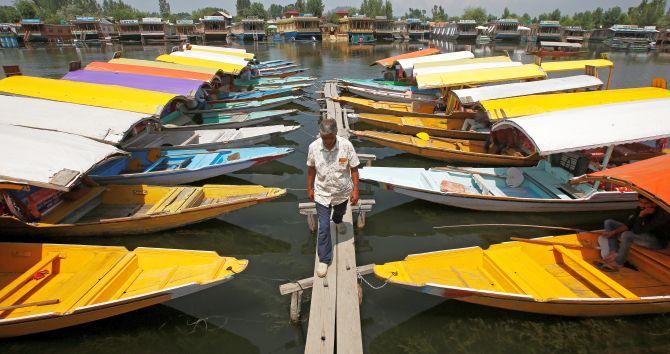 As an Army veteran having proudly safeguarded our national frontiers in Jammu and Kashmir and in the north east, my advice on the Kashmir issue:
Now that the government has taken a tough call vis-a-vis Article 370, Article 35A and the Reorganisation of J&K, there is no point in any further bloodshed and resentment. Kashmir has seen enough bloodshed, and it is time to stop it once and for all! But we must also understand that it is difficult to fight the bitterness of so many years and a system so deeprooted!
The only way to show maturity is to accept this new development gracefully now instead of with violence. We must remember that Kashmiris are our own people and the only way forward is by winning their hearts and minds! We have to win them over. We need to strengthen J&K and Ladakh and our entire nation through education, which is the only way forward.
The Kashmiris should have the confidence that the Armed forces in Kashmir are there to protect the Kashmiris and not to intimidate them. When I was posted in J&K for 2 years we did our best to win their hearts and minds. The army rescued Kashmiris irrespective of their past record and background during the devastating floods in Kashmir even at the cost of risking their own lives. Kashmiris should understand and remember that.

A few points I would like to reiterate:

1. The onus is on us as a nation to prove that this historical judgment works in the best interest of the nation as a whole.

2. Please be mindful of your language so as to not hurt anybody's sentiments.

3. Convince Kashmiris that the nation is with them, mind you I am saying Kashmiris, which includes Kashmiri Pandits and Dogras.

4. Do not sow the seeds of hatred with messages about buying plots in Kashmir and that in-laws will be in Kashmir, etc.

5. Please remember that this is not a cricket match that someone lost and the other one won, so please don't tease anyone saying 'You lost you lost'.

6. On such sensitive issues India MUST remain UNITED.

7. These decisions are not for the benefit or disadvantage of any party, but time should tell that it is in the best interest of the nation to grow.

8. Appreciate that this decision was taken with a huge amount of valour and positive sentiments, with the best interest of everyone including Kashmiris.

9. Snide remarks will only create hatred and will not lead to mutual love.

10. Don't behave as if we've won a state or country; instead behave in a manner that conveys Kashmiris are very much Indians and in their own homes.

11. Now it's time for the government to ensure that instead of taking arms, the youngsters of Kashmir should have pens, books and laptops in their hands.

Quoting from the best selling book, The Sarkari Mussalman, 'We are a salad bowl nation and not a melting pot'. So it is in our hands as a nation to live up to the saying 'United we stand, Divided we fall'.
India has full potential to become a super power so let's stand together united as one Nation and become one!

Jai Hind!

Best wishes,
Major Mohommed Ali Shah (Veteran)