'My relationship with the Pataudi family was to help me to survive in 1971.'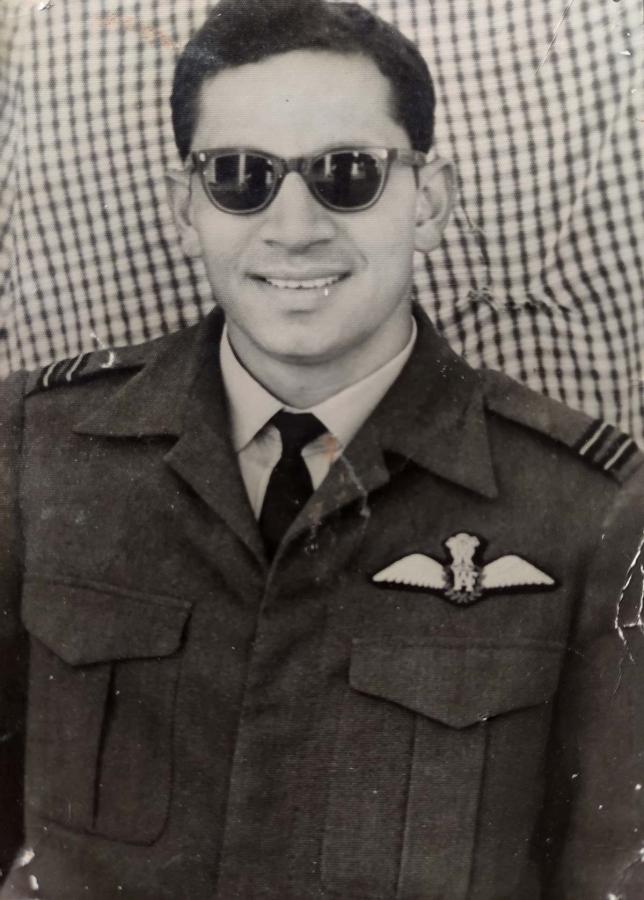 Meet Air Commodore Jawahar Lal Bhargava, fighter pilot and a 1971 War veteran.
Commissioned into the Indian Air Force in March 1963, he underwent his flying training in the 83rd course at the Air Force Academy, then located in Jodhpur (Rajasthan).
In 1965, as a young Flying Officer with barely a few years of service, Bhargava was sent to the US for an advanced fighter gunnery course.
A few years later, in April 1969, while flying the Mystere aircraft, he faced multiple bird hits which crippled the engine of his aircraft, forcing him to eject. He was soon fit to fly however and, in 1971, he was posted with the 225 Squadron flying the indigenous HF 24, Marut.
While flying his first sortie over enemy territory, his aircraft was shot up and he had to eject the second time, only to land up in Pakistani hands as a prisoner of war.
After spending almost a year in various Pakistani jails, he was sent back to India on December 1, 1972.
The tenacious officer was soon back to flying and served the IAF for 32 long years, post which he retired and settled in Panchkula near Chandigarh.
At 80, he displays an elephantine memory from which he pulls out gripping tales from the 1965 and 1971 wars with Pakistan as Air Commodore Nitin Sathe (retd) listens in.
First day, first shot... captured in Pakistan!
"I was finally in solitary confinement. It had been an arduous seven to eight day journey. My back hurt due to the injury, which had been aggravated by the rough camel and jeep rides.
"The journey with my captors had begun from the crash site close to Vasarbha (15 km west of Khokhropar in Pakistan) and reached somewhere in the heart of Rawalpindi, about 700 km from our national capital (Delhi). In between, I had landed up at Drigh Road in Karachi -- the birthplace of our Indian Air Force."
His aircraft had been left smouldering and in pieces close to the place he had landed using his parachute.
By now, eight days later, the metal would have turned cold, half-buried in the sands of the majestic Thar desert.
Inquisitive boys from nearby villages may have searched around the crash site for interesting pieces of the aircraft to be kept as war trophies.
*En route, we had had numerous halts for interrogations and change of transport.
"It was during these halts that I got a whiff of where I was, since my handcuffs were removed and my eyes unmasked.
"A hot and sweet cup of tea along with something to eat was almost always available and most welcome.
"Wherever we ran into a doctor, I requested him for painkillers to ease the discomfort in my back and spine; those pills made this journey just about bearable."
*As the sun went down in Rawalpindi, a small wattage bulb illuminated his dingy room, revealing a thin mattress covering a jute stringed cot.
The prison had been kind to give him a thin pillow and a blanket, for whatever it was worth, to counter the winter chill.
Very soon, Bhargava realised that he wasn't alone at this prison. There were more captured pilots like him who he was to meet later.
"We were at the mercy of the guard stationed outside the cell when it came to permission to go to common loo to ease ourselves."
With his stomach showing signs of frequent failure due to the poor quality of intake, the need to go to this cold, dark and smelly dungeon was that much more.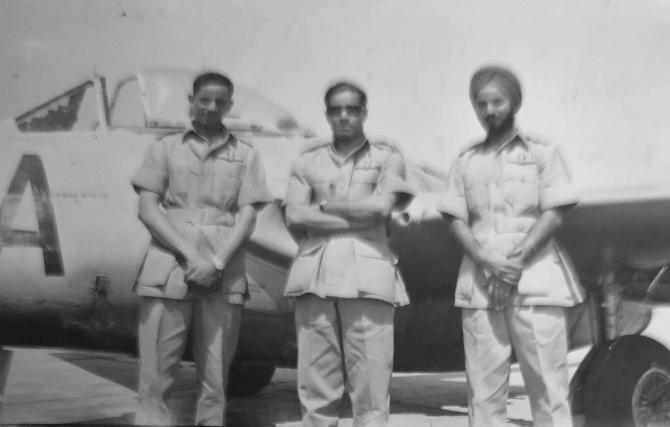 Bhargava Sir today is 80 and settled in his cosy home at Panchkula near Chandigarh.
He remembers those days of the war and the aftermath clearly. He is willing to give us a blow-by-blow account of his adventurous journey in Pakistan and of his life thereafter.
I was born in Pataudi, a small town in the present district of Gurugram on the outskirts of Delhi. The place is well known for the Nawab of Pataudi Jr ('Tiger' Pataudi played for and captained India in Test cricket from 1962 to 1970, and again from 1974-1975), his father, Mohammad Iftikhar Ali Khan Siddiqui Pataudi (The Nawab of Pataudi Sr, who played cricket for both England and India) and their grand palace called Ibrahim Kothi.
"Our family was close to the royals and I spent many an hour playing with Mansoor who, like his father, went on to captain the Indian cricket team. Mansoor's uncle, Sher Ali Khan, migrated to Pakistan and became a general in their army!
"You must be wondering why am I telling you all this. Well, this relationship with the Pataudi family was to help me to survive in 1971; and you shall soon realise how, as I narrate this story," he laughs as he makes this suspense-filled promise.
"I remember playing with Mansoor at his home and also got to meet many VIPs of those times who came visiting. Most probably, Mansoor, being a royal, was forbidden from eating peanuts -- can't say that with certainty though.
"I often sneaked into the Pataudi home with peanuts in the big pockets of my shorts. And soon, Mansoor and I would be under the billiards table, our favourite hiding place, enjoying the toasted nuts and leaving remnants of our doings on the floor!
"We were caught soon enough, but that did not deter us from being naughty; our bond of friendship grew stronger as we did things that went against the 'royal' grain!"
Bhargava Sir has many interesting stories about his association with the Pataudi family, but I guess those will have to wait for another day.
Feature Presentation: Rajesh Alva/Rediff.com