Air Commodore Nitin Sathe reveals what he learnt from the Indian Air Force, which he served for 35 years.
An Air Force Day Special.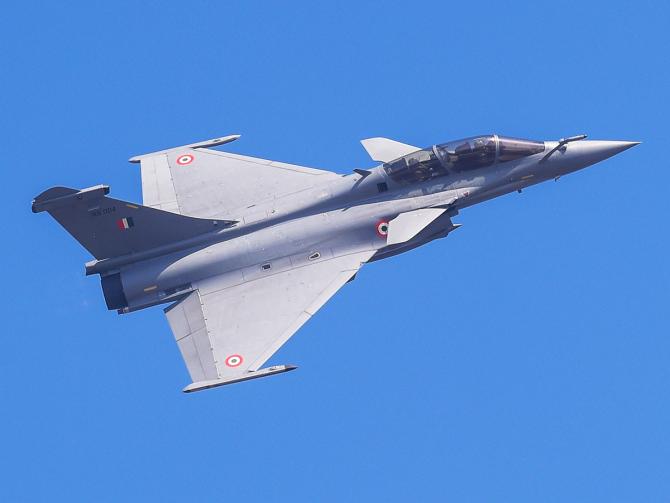 Everything that we do in the service has a written set of instructions and orders.
These generally follow a logical sequence be it in the aircraft or to do with anything else.
Even when a person goes on leave, he has a certain set of instructions to follow so that he is safe in his journey as well as at home.
The same applies to organising any event -- be it a social one or official.
The checks and procedures are ingrained into our system and become a habit over time.
But then there are a few who take short cuts to reach the finish line fast and this lands them in grief.
All aviation related activities have a checklist and these are expected to be followed as a rule rather than an exception.
Failure to do so is punishable.
What I have learnt is to make checks and procedures for everything that I do so that I do it well.
Want to follow this anybody?
I can assure you that it is worth it!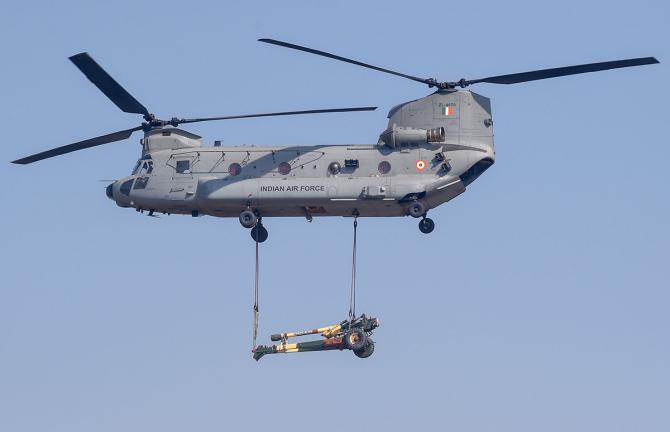 Adventure for me started the day I went to get selected at the services selection board at Dehradun.
Then followed a tough four years of training at the NDA (National Defence Academy) and the AFA (Air Force Academy) where my friends and I metamorphosed into men with tough skins and tougher minds.
Venturing into the unknown became a routine and it helped in kicking the adrenalin in our system.
From trekking in the Himalayas, long distance cycling, climbing a volcano, cooking and driving around the countryside... I have done it all and enjoyed it to the hilt.
And not to forget the 5,000 plus hours of flying the various types of helicopters in various types of terrain, weather, missions in India and abroad...
The thrill of every take off and every landing, the beauty of the landscapes that lay below and the clouds that flew by... every moment in the cockpit was adventure which I so much miss now.
The thrill of adventure is not available so freely to my civilian friends.
Firstly, they are so busy at 'work' and they are sometimes reluctant to spend money for the risk to be taken.
And when they indulge in such an activity, they realise that life is so beautiful, there is so much more to conquer other than the money and the position that everyone is after.
Therefore, take to adventure my friends, and your life will flip around for the better.
Lastly, find adventure in whatever you do in your everyday lives.
See how positive you become and see how happy things work out for you.
This is one thing that we stared to learn from day one of our lives in uniform.
Whenever we approached our seniors with a problem, the first answer we got was to 'find out' and 'manage' it.
We learnt soon enough to manage in whatever we had- -- be it a material resource or otherwise.
In today's world, with everything in short supply, I find it to be a sure-shot way of living and surviving.
Being happy with what you get and being content with what you have is the mantra for happy living.
Ask any fauji who lives in the high-altitude posts in the Siachen glacier or anywhere else along the long borders of our country battling the extremes of weather with the most meagre of resources.
He learns how to innovate, make himself comfortable with what is issued to him and learns to be battle ready with what he has.
Innovation and the ability to work on what you have would spell the difference between defeat and victory in war.
So why don't we try this at home too?
Sometimes, I think that we are big hoarders and revel in excesses.
Look at what extras you have in the kitchen, in your cupboards and in the attic.
Discard the extras and learn to live 'minimalistic'.
Maybe you can help some poor to have some comforts that he vies for.
The one thing you can maximise on is 'love'-something that you can share and spread liberally.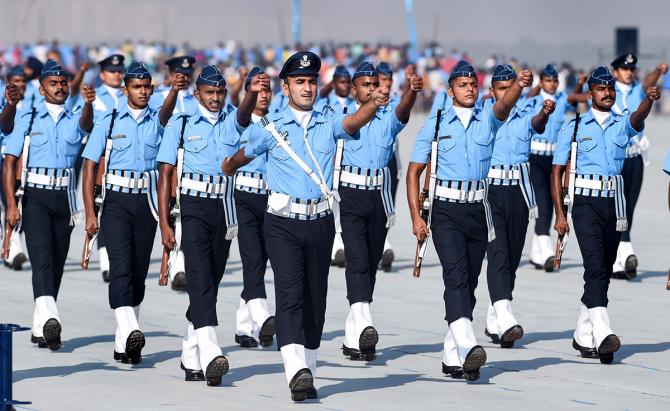 When life deals you a blow, learn to stand up on your own as quickly as possible.
I learnt this from day one from the time I joined the academy, and this has only strengthened with the trials and tribulations of serving in uniform for so many years.
When there was a loss of a comrade in a flying accident, we got together and clinked our glasses at the bar in his remembrance.
And, soon, we were back in the cockpit, those little doubts and fears that lingered in our minds washed away.
Look forward... 'the runway behind you and the sky above you are of no use and have no meaning' was the adage we were taught to go by.
My biggest lesson in resilience came when I was sent to the islands of Andaman and Nicobar to battle the aftermath of the tsunami of 2004.
The resilience of the people who suffered at the hands of this water demon and picked up the tattered threads of their lives was a lesson that I will never forget.
We need to stop cribbing about small problems that befall us.
Look at the other half of the half empty glass and you will see hope and a way ahead.
With the current pandemic in full flow, I have seen many a strong person wilting under the pressure of the changed life.
Learn to see the positive side of each problem and see what it teaches you.
My instructor always used to say, 'I know you have come to me with a problem. But I am sure that you already have three or four solutions/remedies which you would have bought along. Think logically about which is the best that can be implemented in the best interest of our service...always'.
Practice this.
You won't be wrong most of the time; and even if you are, your conscience will be clear that you took a decision based on logic and not in personal interest.
One of the most important facets of personality is the ability to mix well with others and establish good relationships.
Being a personality assessor myself, I have noticed that a lot of the youth that I interacted with lacked social skills; a skill that is most important for happy living.
So, what makes the armed force so unique is the fact that we shed all the baggage of caste, creed, religion and such pigeonholes and treat each other as equals.
If we don't do that, we will fail to work as a team and fail to be victors in war.
All through my life in uniform, I have seen that successful commanders are those who understand their men best.
This unique facet of personality is difficult to develop because it is a core value and difficult to change.
If you find yourself without friends and well-wishers around you, you need to move out of your little cubbyhole and venture out to meet and understand fellow humans.
Now, you will be able to realise why humans behave the way they do and as a leader, you will be able to manage this most important resource much better.
Happy 88th Anniversary, IAF!!
IAF Veteran Air Commodore Nitin Sathe is a helicopter pilot who served the Indian Air Force for 35 years and was part of United Nations Peace Keeping Force operations in the Congo.
Feature Presentation: Ashish Narsale/Rediff.com