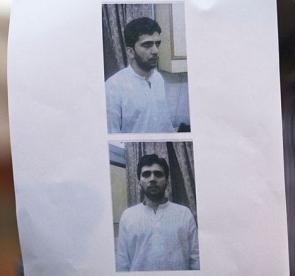 Long before he became one of the most wanted terrorists in India, Yasin Bhatkal, or Ahmed Siddibapa as he was known back then, was just another student at a school in Bhatkal, a coastal town in Karnataka.
His school teachers find it hard to believe that the boy, who was once known for his patriotic leanings, went on to head a deadly terror outfit – the Indian Mujahideen.
Says Zarina K, one of his school teachers, "He took part in the school's Independence Day celebrations and he was a fan of the Indian cricket team. There were never any indications that he had any sort of inclination towards terrorism".
Many who knew Ahmed Siddibapa during his school days reiterate that he was just a normal boy, without a penchant for either violence or communalism.
Yasin's radicalisation started in 2005, when his father took him to Dubai to join the family's garment business.
Terror operative Riyaz Bhatkal, who was also in Dubai at that time, zeroed in on Yasin as they both hailed from the same native place.
Yasin met Riyaz and four other terror operatives in Dubai.
During the meeting, the young boy was brainwashed about the 'atrocities against the Muslim community in India' and told that only a homegrown terror outfit could ensure justice for the minority community.
Riyaz and his associates reportedly offered a considerable amount of money to Yasin, who took little time to make up his mind about joining them.
Incidentally, barely a few days before his arrest, Yasin had transferred nearly a thousand dollars to his wife.
According to police officials who are interrogating Yasin, though he initially had no inclination towards terrorism, he was known for his tremendous commitment towards the task at hand and his ability to focus solely on it. These traits probably drew Riyaz Bhatkal towards the boy, who soon became his successor and carried out terror strikes across India.