The Chinese Communist party's central committee on Thursday, November 11, adopted a landmark resolution on the party's 'major achievements and historic experiences', effectively consolidating CCP General Secretary Xi Jinping's lifelong hold on power.
Only twice before has the CCP passed such a resolution -- one during Mao Zedong's time and two at the start of the Deng Xiaoping era.
Thursday's resolution places Xi at the same level as Mao and Deng, erases the two-term limits established by Deng for Chinese leaders (Jiang Zemin and Hu Jintao both stepped down after a decade as general secretary and president of the People's Republic of China) so that Xi can continue as the PRC's supreme leader till his death, or till he is overthrown (he has made enough enemies for a lifetime).
Please click on the images for a better look at Beijing on the day Xi further reinforced his authority over China.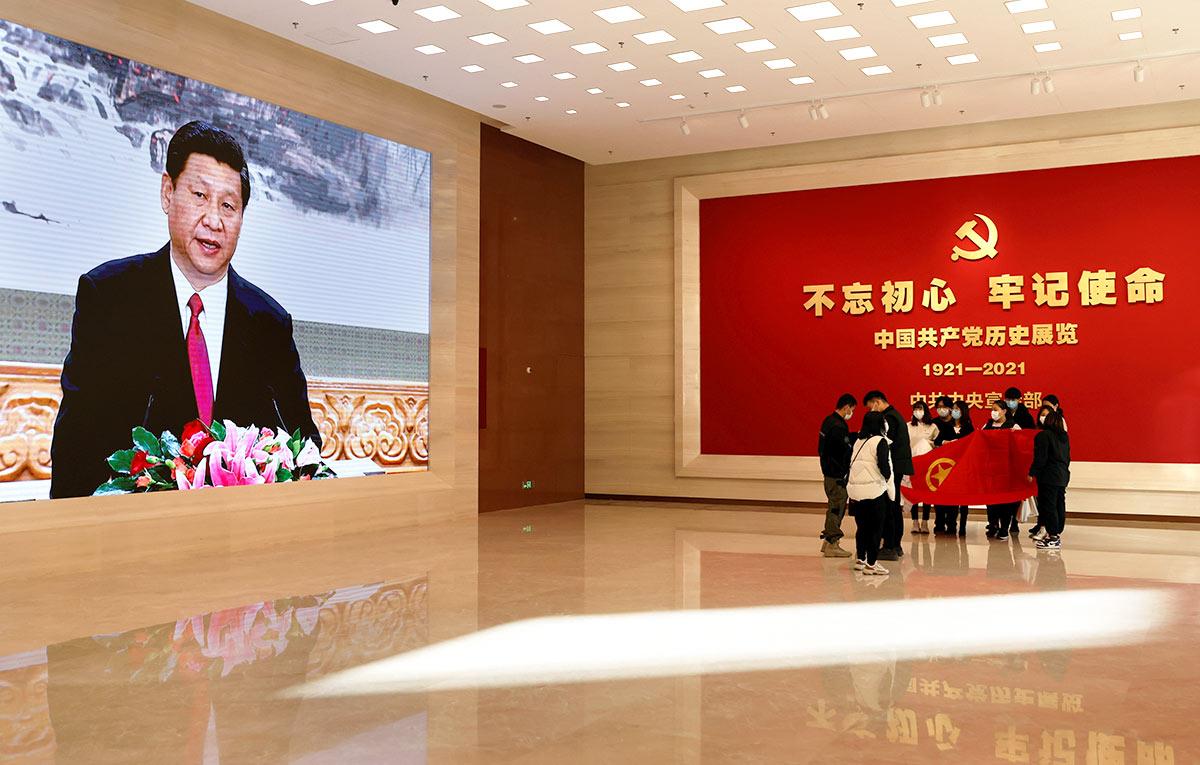 IMAGE: Visitors prepare for a group photograph near a screen displaying a video of Xi Jinping, general secretary of the Communist party of China, at the Museum of the Communist Party of China in Beijing, November 11, 2021. Photograph: Carlos Garcia Rawlins/Reuters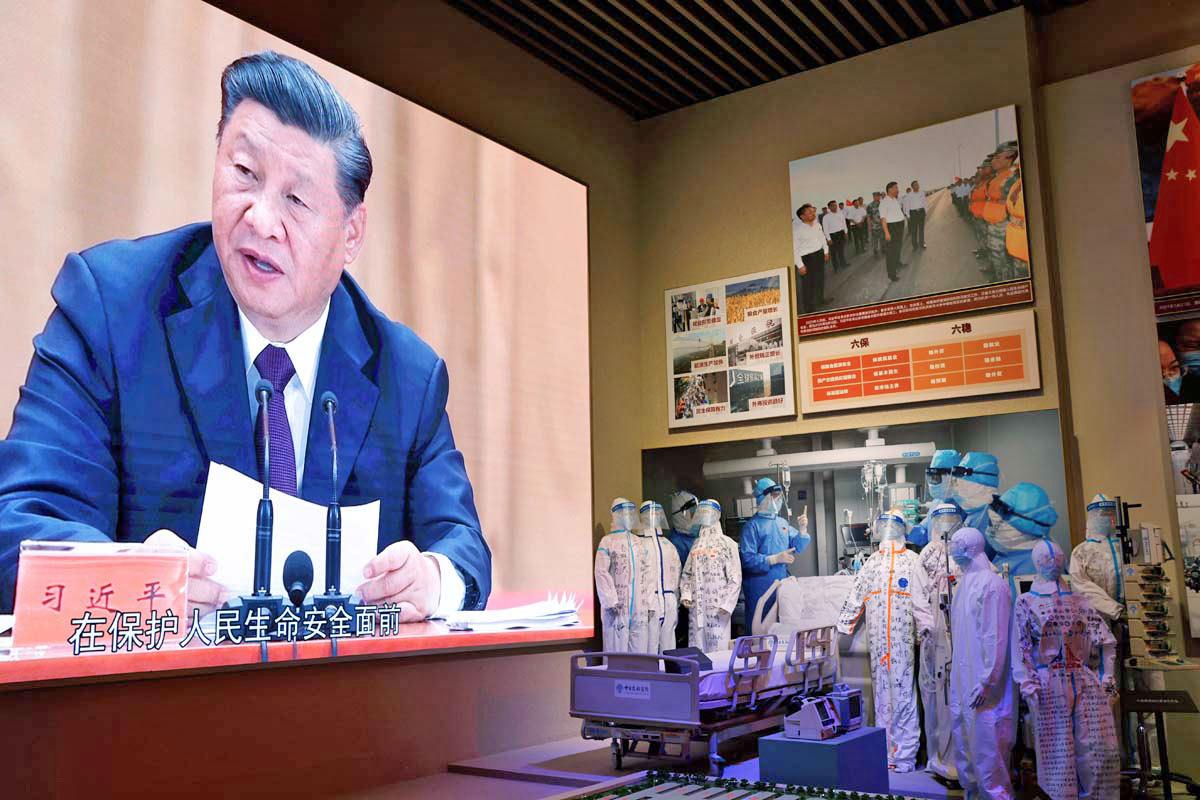 IMAGE: A screen displays a video of Xi next to exhibits depicting medical workers' fight against COVID-19 outbreak. Photograph: Carlos Garcia Rawlins/Reuters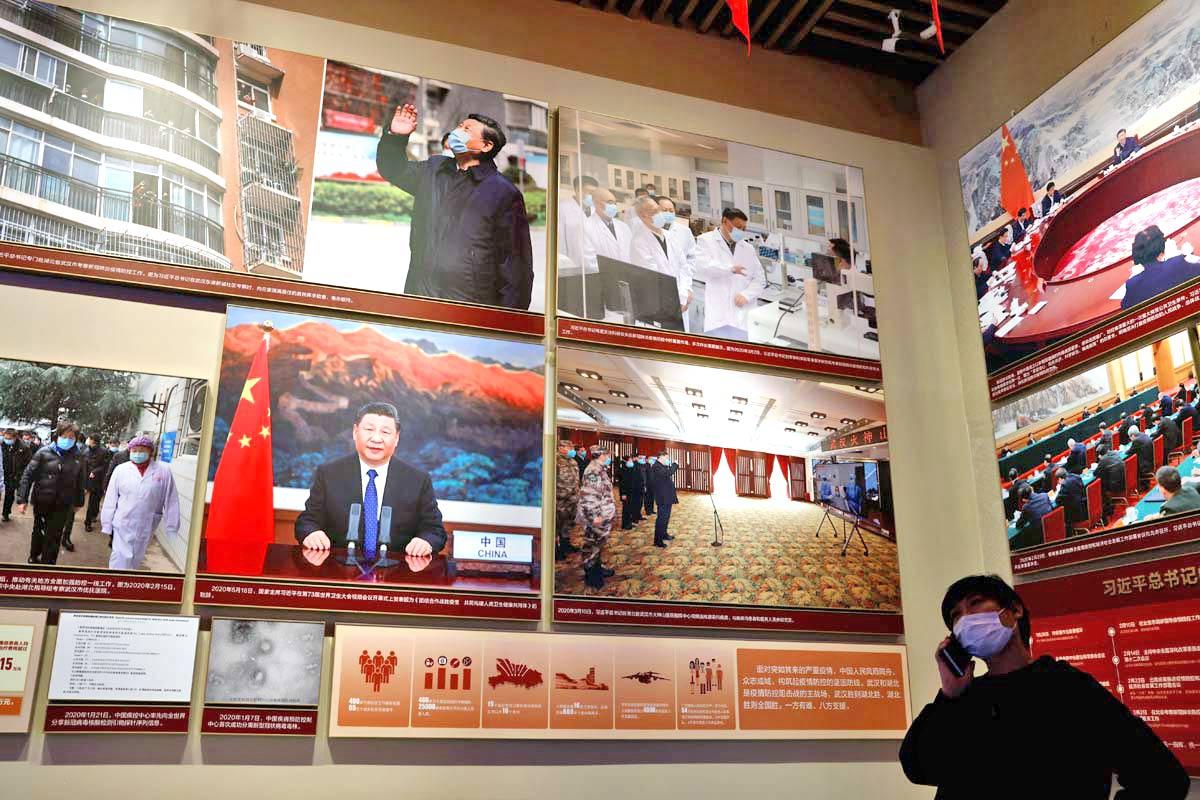 IMAGE: A man stands near images and avideo of Xi at a section on China's fight against COVID-19. Photograph: Carlos Garcia Rawlins/Reuters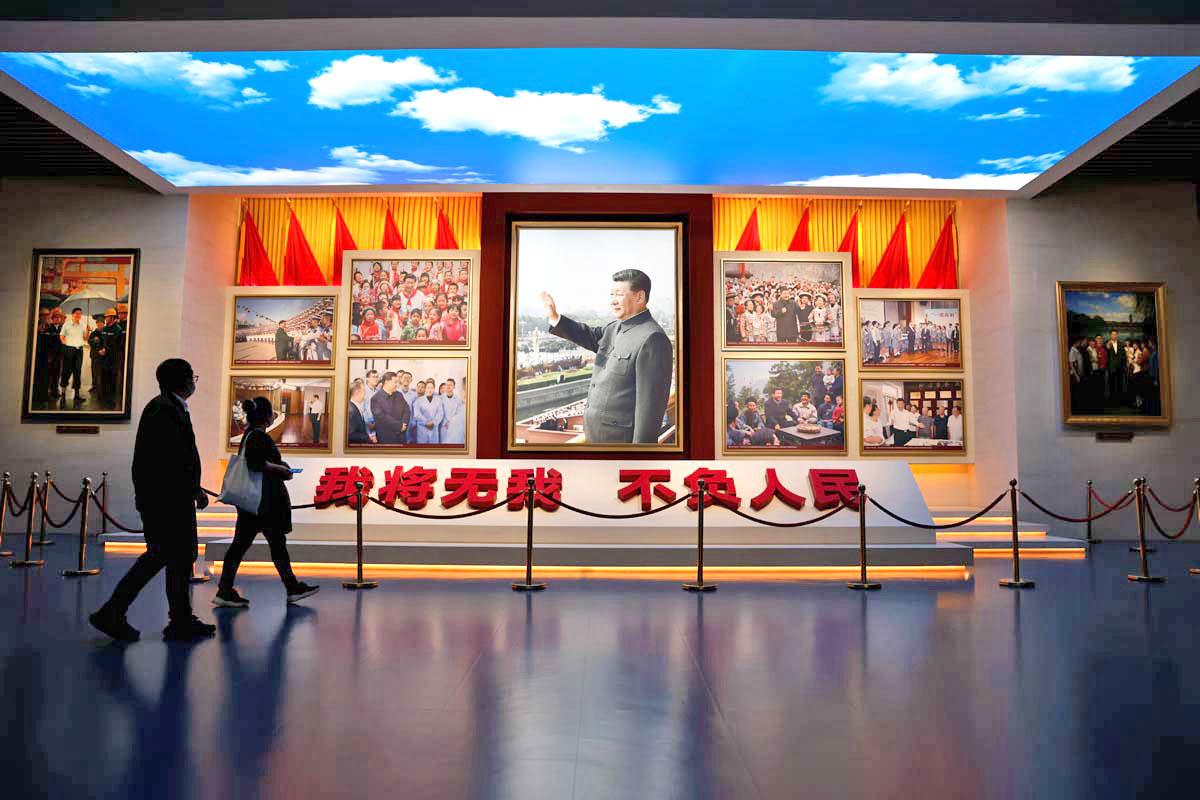 IMAGE: Visitors walk past images of Xi displayed at the museum.
It is all Xi in China these days.
Xi Jinping Thought is taught to school children just as Mao's Red Book once was.
Businessmen, politicians, bureaucrats, generals, the toiling masses -- everyone in China needs to genuflect at the altar of Comrade Xi. Photograph: Carlos Garcia Rawlins/Reuters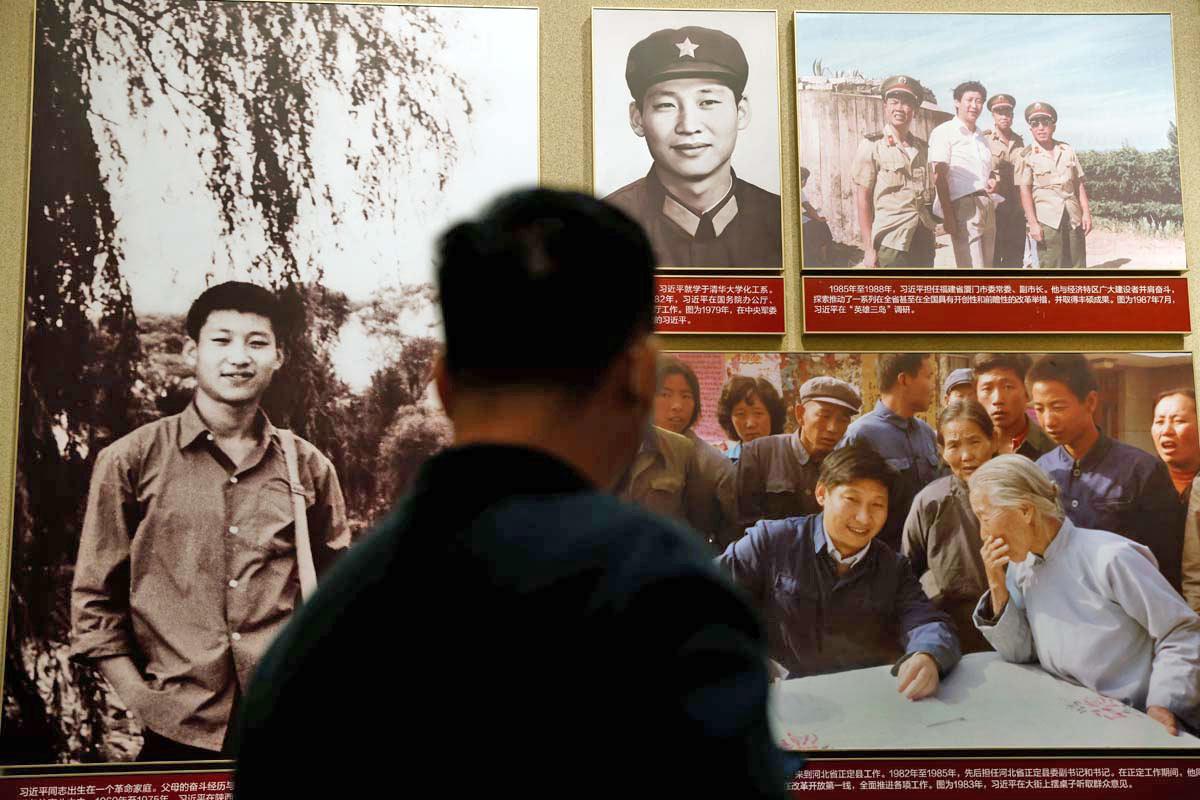 IMAGE: A photoexhibit featuring Comrade Xi as a young man.
After his father Xi Zhonghun -- who served as vice-premier and vice president of the Chinese parliament, the national people's congress, and was once deemed close to Mao -- was purged during the Cultural Revolution, his son Jinping was banished to the countryside like many children of Communist leaders who fell out of favour with Mao.
The cave where Xinping briefly lived during exile is now a compulsory tourist attraction. Photograph: Carlos Garcia Rawlins/Reuters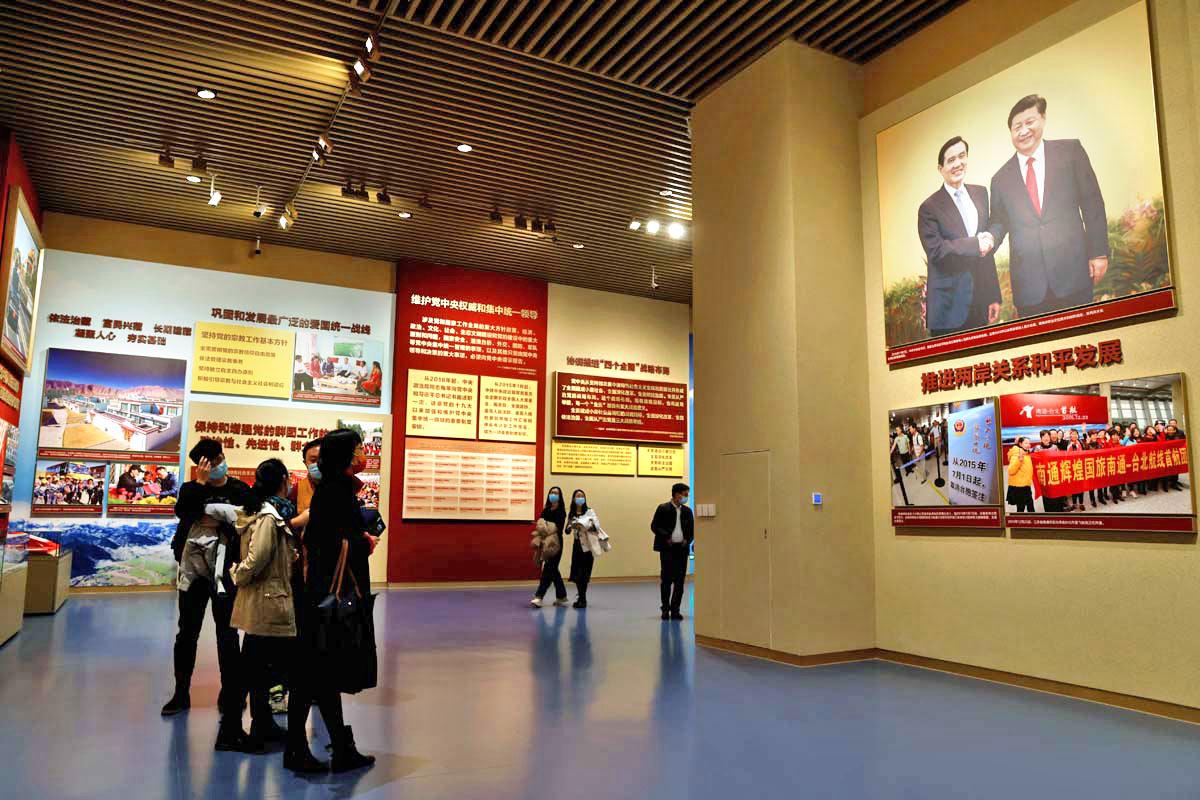 IMAGE: Visitors stand near an image of Xi shaking hands with then Taiwan president Ma Ying-jeou.
It is speculated that Xi will order a military strike on Taiwan after his permanence in power is ratified at next year's party congress, and if he feels confident to risk military engagement with the United States. Photograph: Carlos Garcia Rawlins/Reuters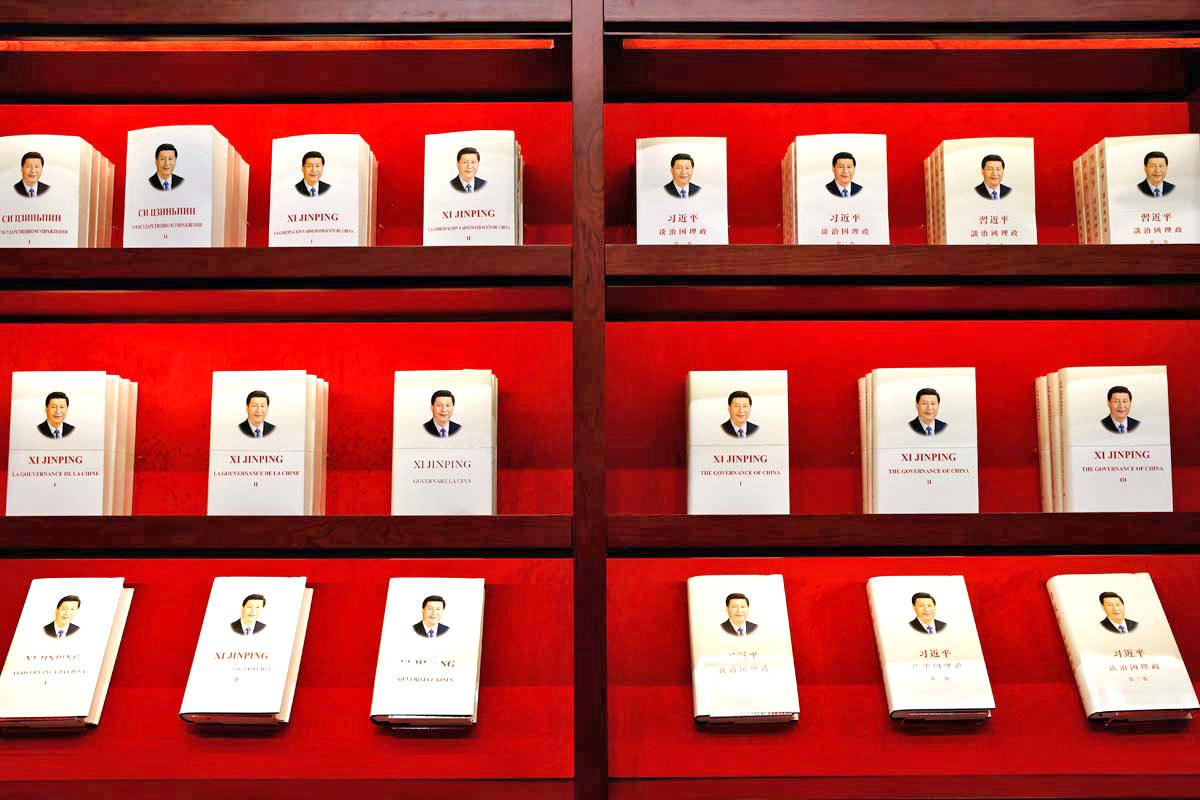 IMAGE: Copies of Xi's book on the governance of China.
What Chinese can read, how many hours a week Chinese teenagers can play computer games, how much money Chinese businessmen can make, everything is dictated by Xi. Even Mao didn't have such unbridled power. Photograph: Carlos Garcia Rawlins/Reuters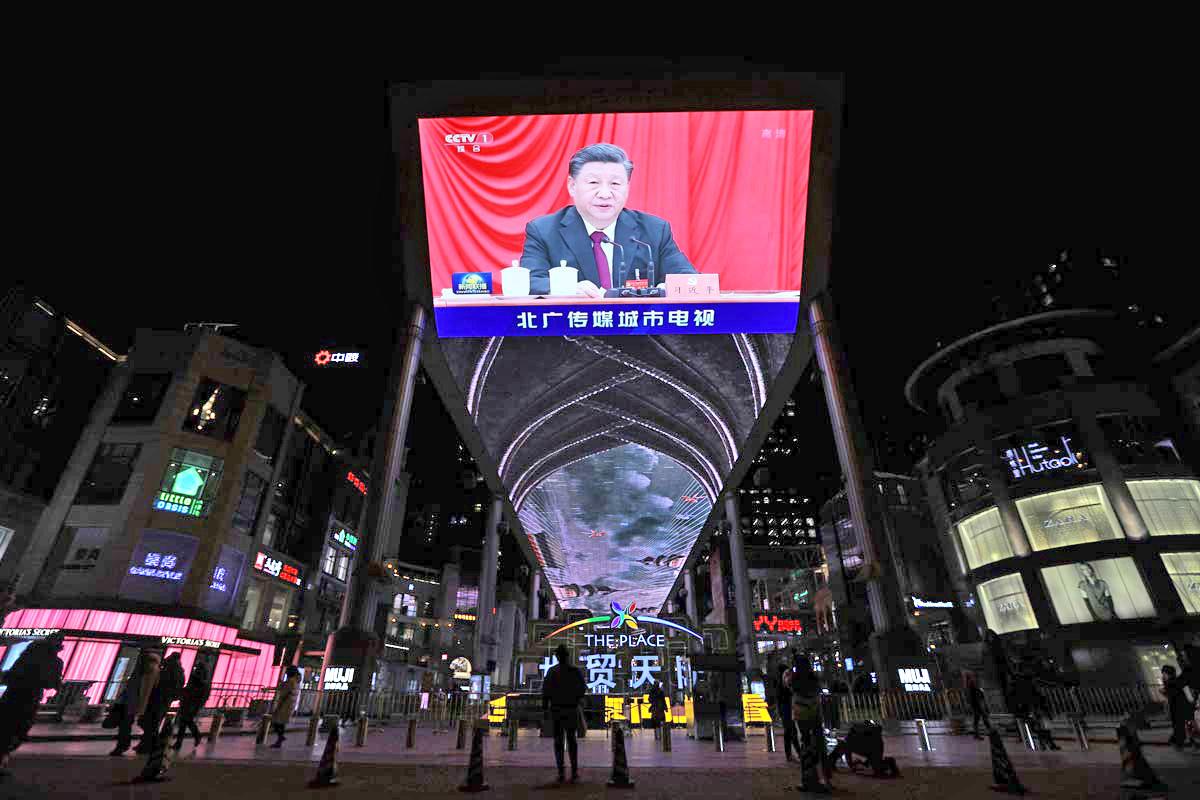 IMAGE: A giant screen shows Xi at the sixth plenary session of the CCP's central committee meeting in Beijing, November 11, 2021. Photograph: Tingshu Wang
Photographs curated by Manisha Kotan/Rediff.com
Feature Presentation: Aslam Hunani/Rediff.com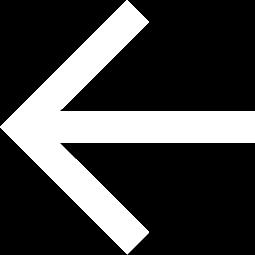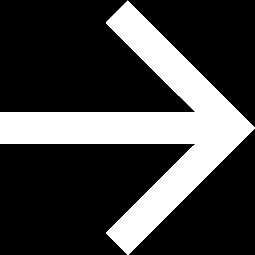 X