On Article 370, on AFPSA, on the Kashmiri Pandits... read on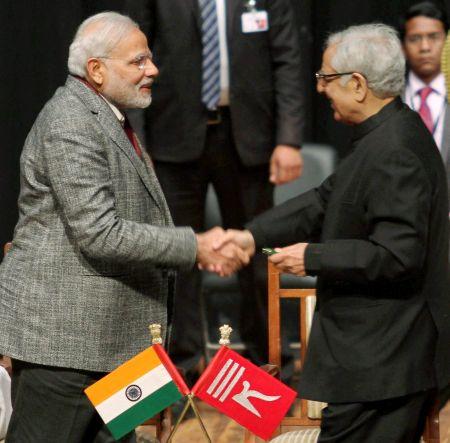 The People's Democratic Party and the Bharatiya Janata Party formed the government in Jammu and Kashmir on March 1, 2015.
After the government was sworn in, the two parties released its Common Minimum Programme, outlining its aims and objectives for the state.
The crucial Article 370 and the Armed Forces Special Powers Act find a mention in the CMP. While the PDP wanted the AFPSA to be withdrawn in a phased manner, both sides have agreed that the new government would examine the need to de-notify 'disturbed areas'.
On the issue of Article 370, both parties have agreed to maintain all Constitutional provisions for the next six years.
Please read the full agenda of the PDP-BJP government HERE.