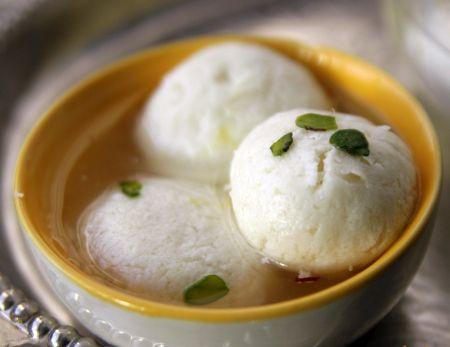 A bitter tug-of-war over a popular sweet has been resolved, with West Bengal besting Odisha in the battle over the origins of the rosogolla.
West Bengal Chief Minister Mamata Banerjee said on Tuesday that her state had been granted Geographical Indication status for the sweet.
"Sweet news for us all. We are very happy and proud that #Bengal has been granted GI... status for Rosogolla," Banerjee, currently in London, tweeted.
West Bengal and neighbouring Odisha have been engaged in a legal battle over the origin of the cottage cheese-based sweet since June 2015.
The GI under the World Trade Organisation is a sign that identifies a product as originating from a particular place.