Anita Aikara encounters a culinary adventure on an iftar food walk.
During the month of Ramzan, the streets of Mohammed Ali Road in south Mumbai are packed with food enthusiasts.
If you want to avoid the crowds there, a haven in north Mumbai awaits food lovers.
I explored the streets off Mira Road's Naya Nagar to savour delicious kebabs and delightful desserts, and returned with a tale to tell.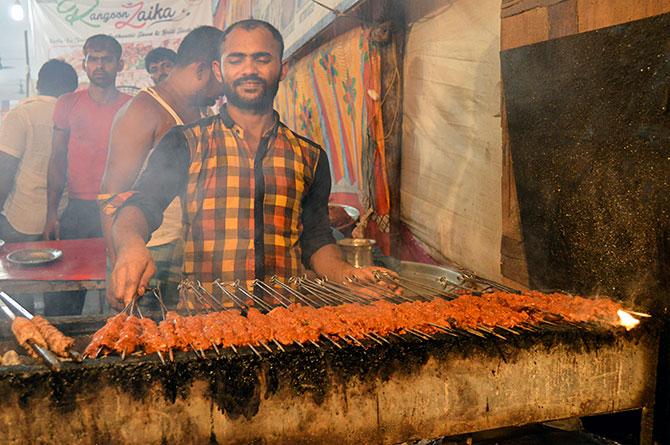 As soon as people break their fast, Mira Road awakes up to the aroma of kebabs.
All photographs: Anita Aikara/Rediff.com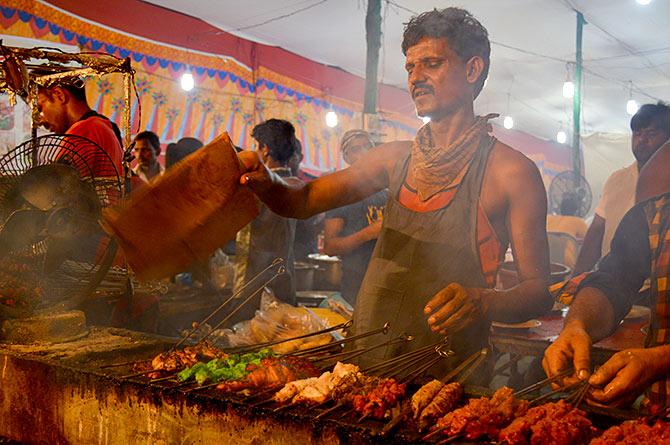 It's not a cakewalk getting these lip-smacking kebabs ready.
You have to deal with unbearable heat, standing for long hours, just so that the succulent kebabs are prepared to perfection.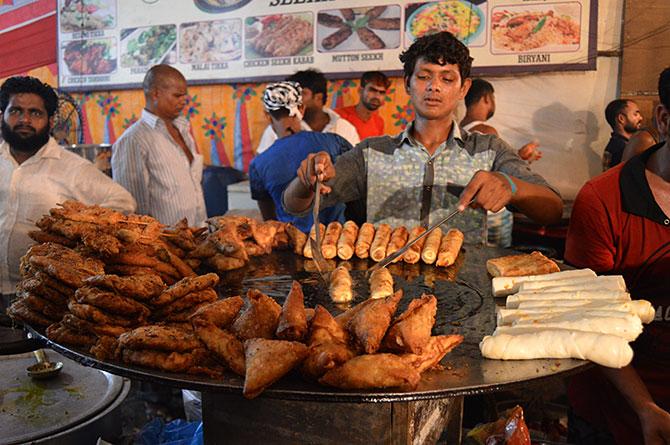 At Naya Nagar, Rungoon Zaika is the place to head to for kebabs.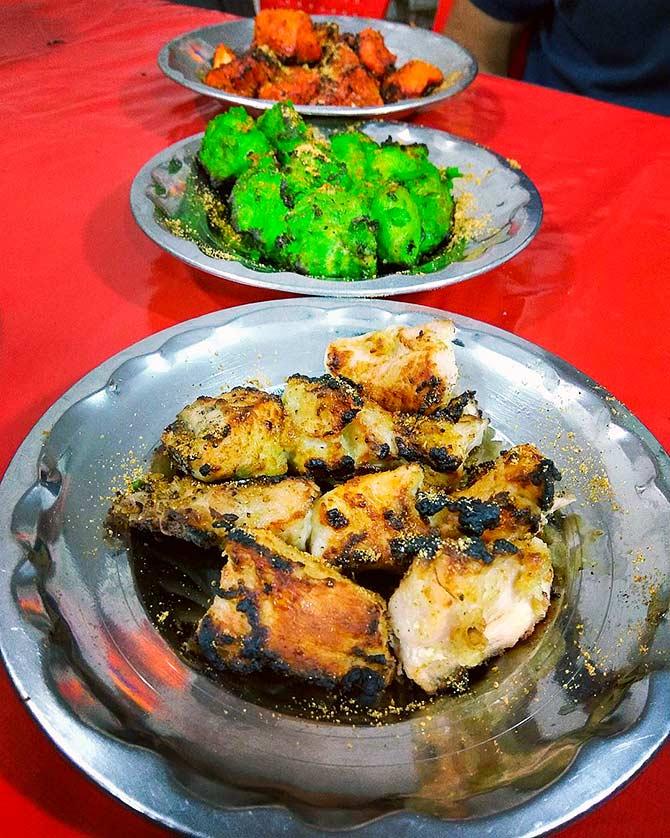 Chicken tikka, reshmi kebab, seekh kebab, malai kebab...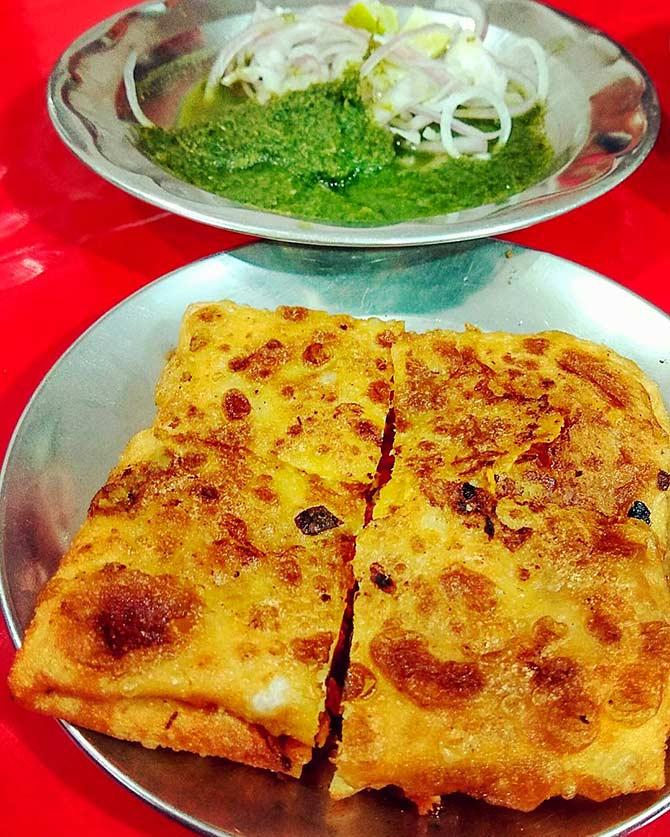 The baida roti is not to be missed too.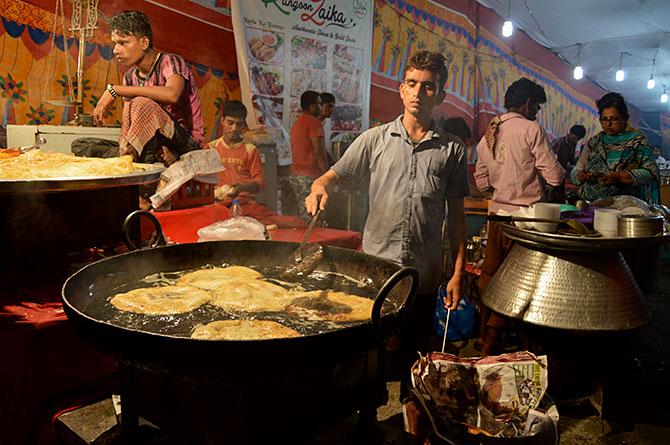 Pooris being prepared at a roadside stall.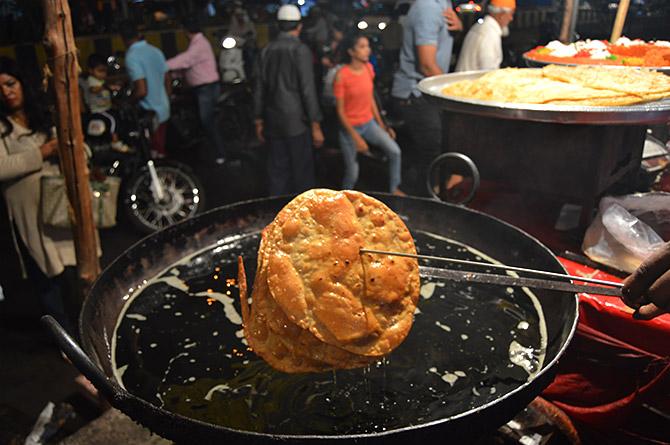 The pooris are ready to be served :)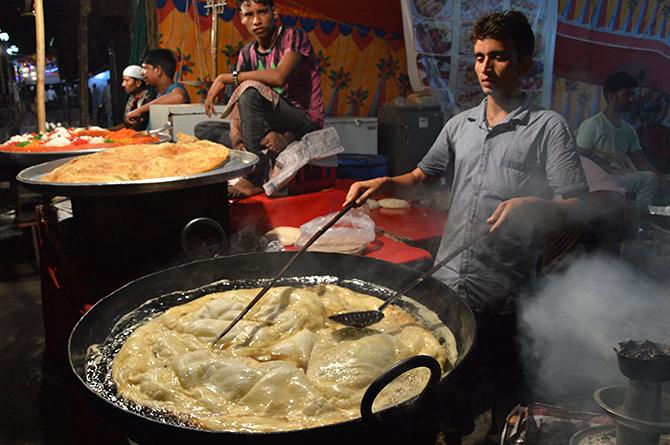 Once the batch of pooris are ready, the chef surprises us with a gigantic poori.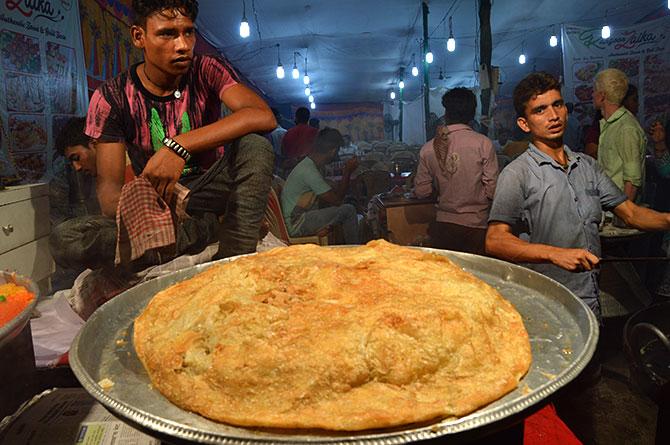 There it is! Wonder how many people it would take to finish this h-u-g-e poori.
The charm of an iftar food walk is that you get to see how the food is cooked.
And these treats are enjoyed at street corners, not in air-conditioned comfort.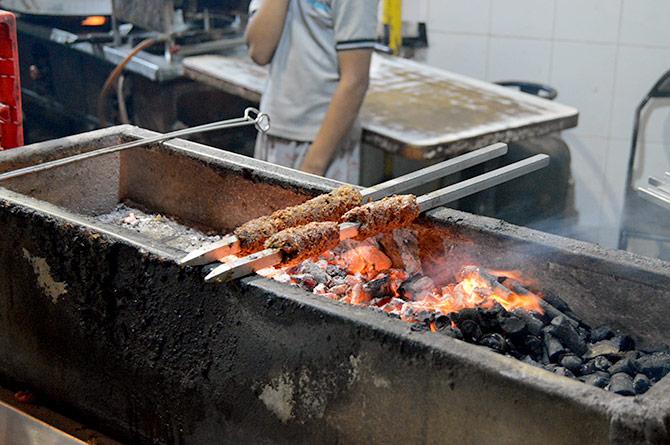 Kebabs on a skewer.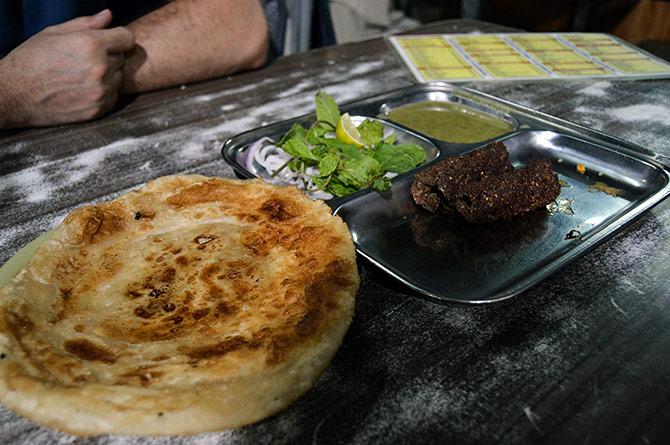 The seekh kebabs are served with poori.
You can roll the poori and stuff it with the kebabs or just eat it separately.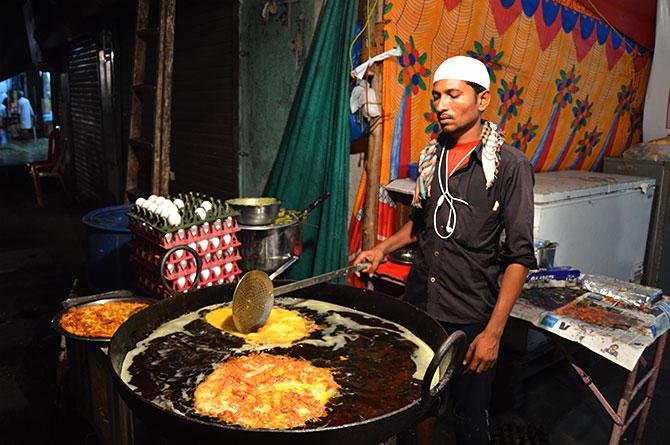 A vendor fries malpuas in ghee.
You must try the Buranhpur jalebi, which is made out of mawa.
Remember to have it with a generous serving of rabri.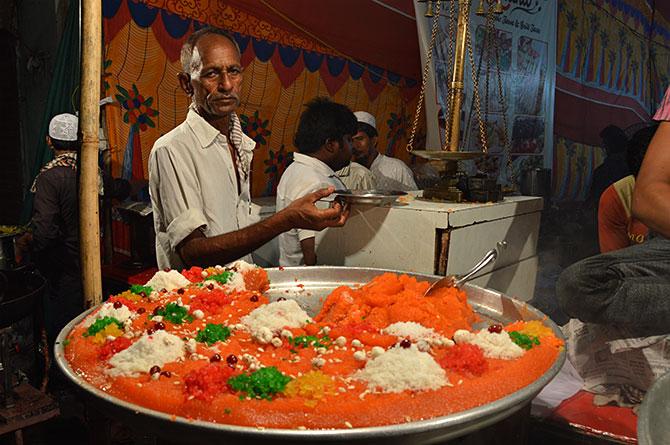 No iftar food walk is complete without something sweet.
And the excitement and energy continues until dawn.