Ever since the Bharatiya Janata Party made inroads into West Bengal, it has targeted Chief Minister Mamata Banerjee for what it called 'minority appeasement', the flip side of which is she was 'anti-Hindu'.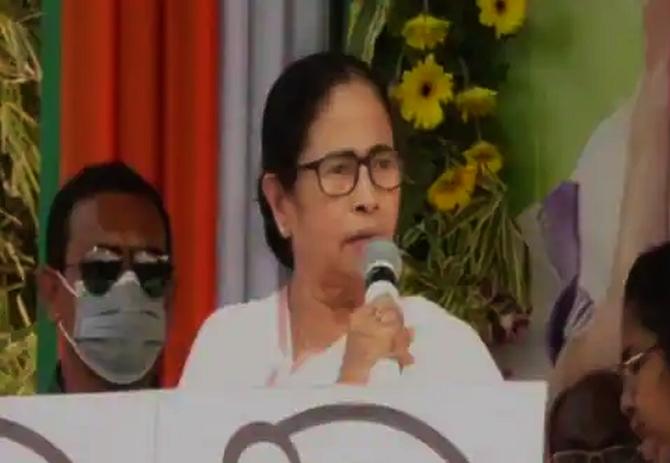 Banerjee went to great lengths to deny the BJP campaign against her, but given the reach and power of social media where a whisper is often transformed into a thunderstorm, it was always a losing battle.
On Tuesday, however, the battle-scarred Banerjee had had enough, and decided to take the battle into the enemy camp by reciting the Chandi Path, prayers to the divine mother, at a meeting of Trinamool Congress workers in Nandigram, her constituency where she will be taking on former aide Suvendu Adhikari now with the BJP.
"I am a good Hindu girl, so don't play the Hindu card with me," she hit out at the opposition party that analysts say is snapping at her heels in the elections.
"You are repeatedly talking about 70-30 ratio (of Hindus and Muslims). What are you doing? If you are trying to practise divisive politics here, it will not work. I do Chandi Path before stepping out of home every day," she said, before going on to recite the Sanskrit shlokas.
See the video below!