Tell us if the Republic Day celebrations this year should be cancelled on account of coronavirus.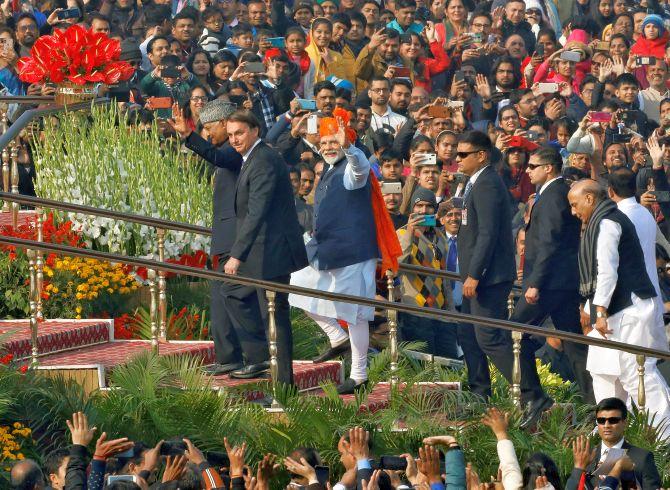 Congress leader Shashi Tharoor has called for the cancellation of Republic Day celebrations this year, as he fears that the crowds that gather to watch the parade will behave irresponsibly in these Covid times, which could lead to a fresh outbreak.
UK's Prime Minister Boris Johnson has already cancelled his attendance at India's R-Day parade citing a new outbreak of coronavirus in his country, leaving India without a chief guest at the parade.
'Now that @BorisJohnson's visit to India this month has been cancelled due to the COVID Second Wave, & we don't have a Chief Guest on Republic Day, why not go one step farther & cancel the festivities altogether?' Tharoor posted on Twitter.
Should the Narendra Modi government heed the advice and call off the Republic Day celebrations, and opt for a low-key one instead?
Tell us, dear reader, what you think in the poll below.