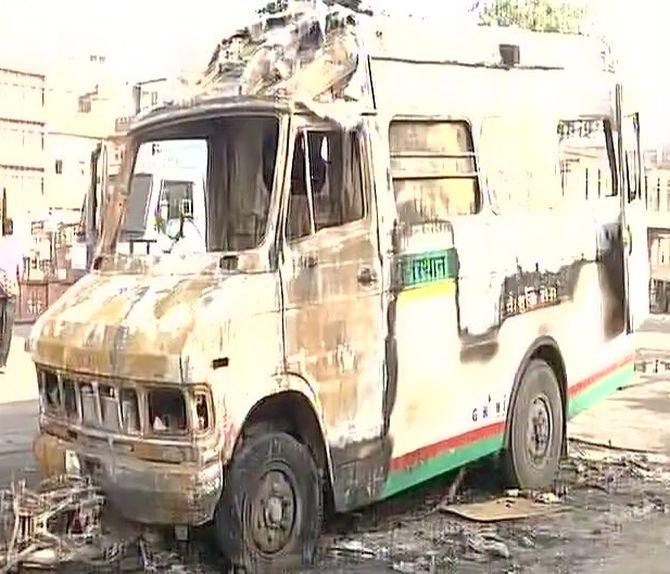 One person was killed and several others, including policemen, were injured after clashes broke out in Jaipur's Ramganj locality, prompting district administration to clamp curfew in four police station areas and suspend internet services in the city, police said.
According to police, the exact cause of death will be ascertained only after the post-mortem report comes and an inquiry into the matter.
The incident happened on Firday night when an agitated mob gathered outside Ramganj police station following an incident of alleged assault of a couple by a police constable in the area, a senior police official said.
The mob went on a rampage and torched a power house and set ablaze five vehicles, including an ambulance and a police jeep, prompting police to fire tear gas shells, rubber bullets and open fire in air to disperse the mob and bring the situation under control.
Curfew was imposed in four police station areas of the city, Jaipur Police Commissioner Sanjay Agarwal said, adding that internet services were also suspended and schools in the curfew-laden areas have been closed.
"A petty dispute between a police constable and a motorcycle-borne couple late last night led to clashes between the locals and the police," he said.
When the situation went out of control, a curfew was clamped at around 1 am in Ramganj, Subhash Chowk, Manak Chowk and Galta Gate police station areas, the commissioner said.
The Delhi-Agra route through Jaipur has also been diverted. Large number of security personnel have been deployed in the violence-hit areas, the police said.
Photograph: ANI