United States President-elect Donald Trump has offered retired Lieutenant General Michael Flynn the position of the White House national security adviser, a senior Trump official said on Thursday.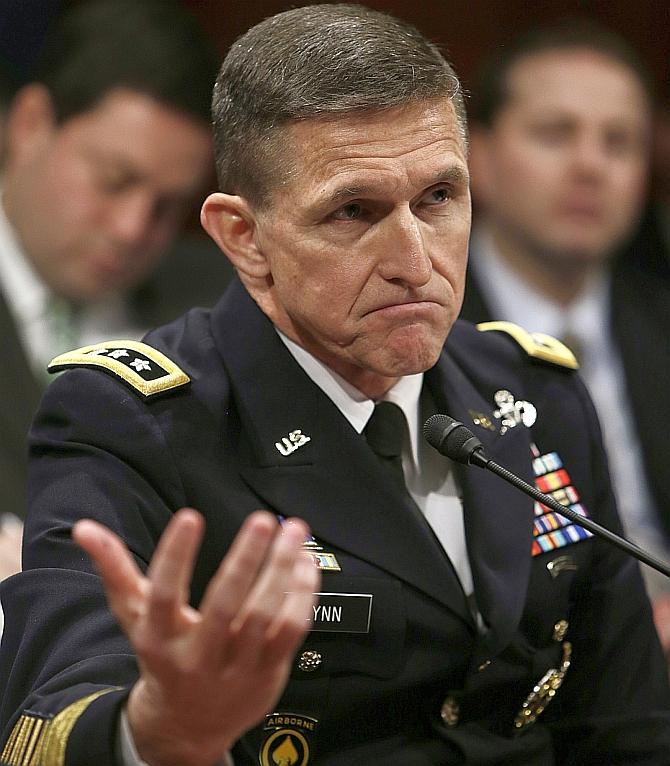 Asked if Flynn is expected to accept, a person familiar with the offer told Reuters: "When the president of the United States asks you to serve, there is only one answer."
Flynn, a former head of the Defense Intelligence Agency, advised Trump during the campaign on national security issues and often served as an introductory speaker at campaign rallies.
According to media reports, the retired three star general built a reputation in the Army as an astute intelligence professional and a straight talker.
What set Flynn apart after he shed his uniform in 2014 was the blistering public criticism he quickly leveled at the White House and Pentagon, taking issue with a wide range of national security policies, including the administration's approach to fighting the Islamic State group and, more generally, its handling of global affairs, a Dailymail report said.

Flynn, 57, was appointed Defense Intelligence Agency director in 2012, but had his tenure cut short in 2014 after an apparent falling out with top Obama administration officials.
Much aligned with Trump's campaign rhetoric, Flynn claims in a recently published book that the U.S. is losing a "world war" against radical Islam because of "political correctness." In the book, he also claims without proof that American Islamists are attempting to create "an Islamic state right here at home" by pushing to implement "legal standing for Sharia."
The national security adviser does not require Senate confirmation. The job is based in the White House and its occupant has frequent access to the president.
A former US official who knows Flynn told The Daily Beast that he has spoken about terrorism in broad language that doesn't distinguish Muslim terrorists from followers of the religion in general, which feeds into Trump's calls to ban Muslims from entering the United States as a counterterrorism measure. His Twitter feed has featured Islamophobic rhetoric and he has even retweeted anti-semitic material.
"Precision is not what he's best known for," the former official said, speaking on condition of anonymity. "And precision matters when you're presenting issues to the president and representing the views of Cabinet matters."
Photograph: Reuters