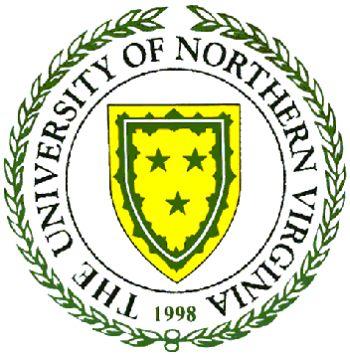 Another educational institution in the United States with a high ratio of Indian students, University of Northern Virginia, has come under the radar of the United States Immigration and Customs Enforcement agents.

"On July 28, officials from ICE's Student and Exchange Visitor Programme served UNVA with a Notice of Intent to Withdraw UNVA's authorisation to admit foreign students. UNVA students should call the SEVP Response Centre at 703-603-3400 for guidance," Cori W Bassett, ICE spokeswoman told rediff.com.

As this is an ongoing review, ICE cannot provide any additional details on this case specifically, Bassett added.

However, she said, "The number of students at the school is approximately 2,300. Roughly 90 per cent are from India."

Earlier on January 19, 2011, American federal agents had raided the Tri-Valley University in Pleasanton, California, and shut it down for misusing visa permits, laundering money and for other crimes.

Bassett said that this time, non-immigrant student SEVIS records were not being terminated. However, as the investigation proceeds and non-immigrant student records are reviewed, it may be possible that some student records may be terminated.
There will not be a mass termination of UNVA nonimmigrant student SEVIS records. The handling of any termination of non-immigrant student SEVIS records will be on a case-by-case basis.

UNVA will remain SEVP-certified and allowed to continue to operate. Non-immigrant students are able to continue attendance at the school until a determination is made as to whether or not UNVA's certification will be withdrawn.

Until such a determination is made, UNVA non-immigrant students can continue attending the school, if able, to maintain their status as directed by school officials, i.e., continue to attend class and complete the requirements for their course of study.

Non-immigrant students will only be affected if the school is served a Withdrawl on Notice and the school's SEVP access is withdrawn, thus making it impossible for the school officials to continue maintaining nonimmigrant student records or create new ones.

The website USCIS though have given two options to UNVA'S students -- Continue to attend classes and maintain their active status in a manner required by regulation or seek transfer to another SEVP-approved institution.

It says UNVA students must immediately depart the country if they are unable to continue to attend classes and maintain their active status in a manner required by the regulation or if they are unable or do not wish to seek transfer to another SEVP-certified institution.

School officials at UNVA no longer have access to the Student and Exchange Visitor Information System and will not be able to manage non-immigrant students' records in SEVIS.

UNVA non-immigrant students should contact SEVP, as they would their designated school official (DSO), to report any changes, so their SEVIS record and Form I-20 can be updated accordingly.

Established in 1998, UNVA offers similar courses like the Tri-Valley University. UNVA is an unaccredited private institution and offers bachelors, Master and doctoral degrees both online and in class with locations in Annandale, Manassas and Centreville in Virginia.

"I asked UNVA's designated school official several times, are you an accredited university and they said yes," said Rajiv former Tri-Valley University, who now is the student of UNVA to rediff.com.

"Now we have to see what are the options left. Do we have to go back to India," said Rajiv, who has spent $5,000 on admission at UNVA, to study MS in Computer Science.

"How can a university again do the same mistake after the Tri-Valley incident? I am in shock," said Rajiv.

He said about 20-25 former Tri-Valley University students have taken admission at UNVA."We all are totally blank. We are tired. We were waiting to get our reinstatement and now I don't know what to do," said Rajiv.

Rajiv, who joined in UNVA in March after Tri-Valley closed its doors, said, "We tried to follow all the rules and are attending the classes regularly. DSO assured us and said why would they accept TVU students if they are not accredited."

UNVA was unavailable for comments.