Over 250 passengers on board two US airliners got a scare on Sunday when "credible" bomb threats sent via Twitter prompted the military to scramble F-16 fighter jets to escort the planes to land in Atlanta, but searches by a bomb squad turned up nothing threatening.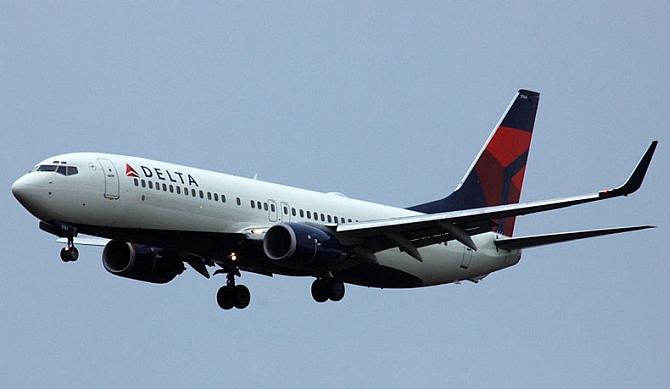 Atlanta-bound Southwest Airlines Flight 2492 and Delta Flight 1156 landed safely at the Hartsfield-Jackson International Airport, and were searched by bomb disposal units, according to airline officials. Nothing out of the ordinary was found, they said.

One runway was closed temporarily, causing delays for other flights as passengers on the two flights were questioned and their luggage was searched by bomb-sniffing dogs, officials said.

Delta spokesman Morgan Durant said, "It was a Portland, Oregon, to Atlanta, Georgia, flight. Delta is supporting the sweeping process carried out by authorities."

The Southwest flight was coming from Milwaukee, Wisconsin.

While Southwest said that 86 passengers were aboard its flight, a Delta spokesman confirmed that its plane was carrying 180 passengers.

The F-16
fighter jets were from McEntire Joint National Guard Base in South Carolina and returned to the base after the passenger planes landed safely.
Britt Johnson, Special Agent In Charge of the Atlanta FBI Field Office, told Channel 2 Action News that both aircraft had been searched, and agents from the FBI and the Joint Terrorism Task Force were interviewing passengers.
Nothing suspicious was found on either aircraft.
"We haven't found anything at this point," Johnson said.
Several US media outlets reported that a Twitter user with the name 'Zortic' wrote of planting bombs on the two planes, stating in a message to a Delta Twitter account, "I have a bomb on one of your planes, but I forgot which one when I left the airport. Can you help me find it?"
Johnson said the FBI will "absolutely be doing everything we can to identify who made the initial threats and track them down."
Normal operations returned to Atlanta's airport after nothing suspicious was discovered during the searches.
In recent days, unfounded bomb threats have also been made against Delta flights bound for Raleigh, North Carolina, and Tel Aviv.