The outcome of the US presidential election hangs in the balance as several states continued to count their ballots, including some of the most competitive battlegrounds where the tally could take days to complete.
Democratic nominee Joe Biden has a slight edge over Republican President Donald Trump.
Here is the state of play in nine states.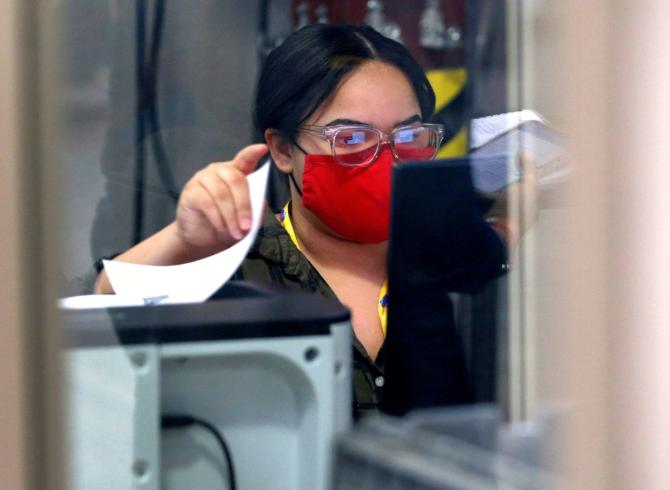 ALASKA
The US president has a wide lead and is expected to win the state.
ARIZONA
Former US Vice President Joe Biden has a slight lead in this state, with AP and Fox News already calling it for the Democrats. With 86 per cent of the expected vote counted, Biden leads with 50.7% against 47.9% for Trump, according to Edison Research.
GEORGIA
The US president is holding onto a narrow lead, but several of the large counties that lean Democratic have substantial numbers of ballots still to count. With 95 per cent of the expected vote counted, Trump is ahead with 49.7 per cent versus 49 per cent for Biden.
MAINE
Edison Research has allocated Biden two votes for the statewide outcome, which he leads by 53.8% to 43.2% with 87 per cent of the state's expected votes counted.
Trump has a lead of 51.4 per cent to 45.1 per cent in the state's 2nd Congressional District.
MICHIGAN
This state is giving Biden a reason to smile and CNN and NBC projected Biden the winner. Biden leads Trump by 50.3 per cent to 48.1 per cent with 99 per cent of the state's expected votes counted.
NEVADA
This state is being closely looked at and as of now Biden is leading in the state.
NORTH CAROLINA
The margin between Trump and Biden is less than 2 percentage points as the president clings to a lead of 50.1 per cent to 48.7 per cent for the Democrat, with 95 per cent of the expected vote counted.
PENNSYLVANIA
Of the battleground states, Pennsylvania has the furthest to go in counting votes, and Trump so far maintains a lead.
WISCONSIN
The Trump campaign said it would request a recount of votes in Wisconsin, where the margin between the candidates is less than 1 percentage point. Biden is up 49.4 per cent to 48.8 per cent for Trump with 99 per cent of the expected vote tallied