Uber is facing sharp criticism from fellow taxi providers for not following strict security norms leading to the rape of a passenger in New Delhi. Surabhi Agarwal reports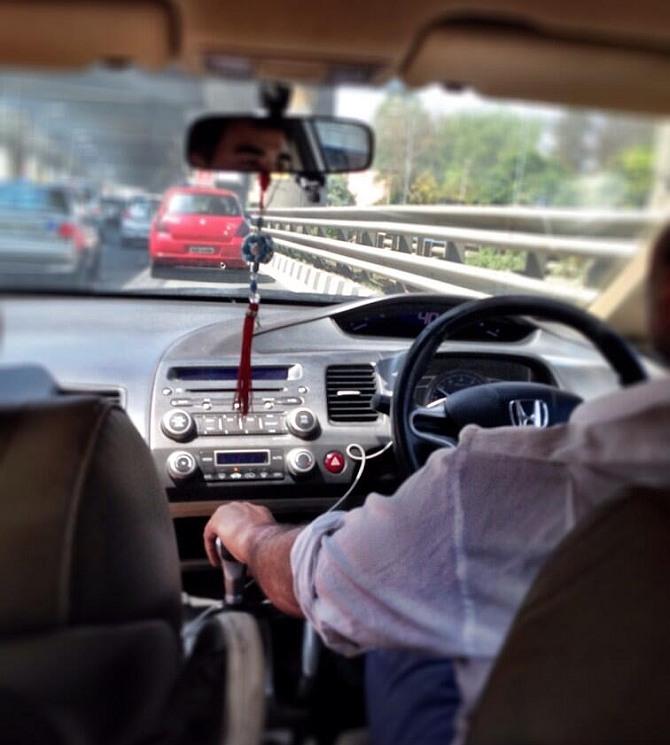 The ride for radio taxi service provider Uber is likely to get bumpier in the country.

After the alleged rape of a young woman by one of its drivers on Friday night, the radio taxi service provider has come under sharp criticism for not ensuring the safety of its passengers.

Though the San Francisco-based radio taxi firm claims that it carries out a thorough background check on all its drivers, the police claim that the accused driver did not even have a driving licence issued by the Delhi Transport Authority and was connected with the service provider only with a smartphone application, which he exited soon after the incident.

The Association of Radio Taxis is now planning to appeal to the regulatory authorities against Uber's security model.

"We have been debating it for such a long time... This format has its set of flaws," said Kunal Lalani, head of Mega Cabs.

Lalani claims that the model followed by Uber -- and a few home-grown firms -- is "risky" as it is not governed by proper regulations.

The radio taxi operators can only hire drivers who mandatorily have a badge from the state transport authority.

A badge is like a licence issued after a complete background check of the driver, ensuring some accountability, explained Lalani.

Autorickshaw drivers, too, need to have a badge.

"Technology can't supercede safety," added Lalani.

The association will appeal to the government that radio taxi service providers need to have a government clearance.

Uber, which has been at the receiving end of criticism for their laxity in conducting background checks even in the United States, released a statement claiming: "This is an abhorrent crime. Our thoughts remain with the victim who has shown tremendous courage under the circumstances. Upon being notified of this incident, our team immediately
provided the local authorities with all relevant details of the driver, vehicle and the trip."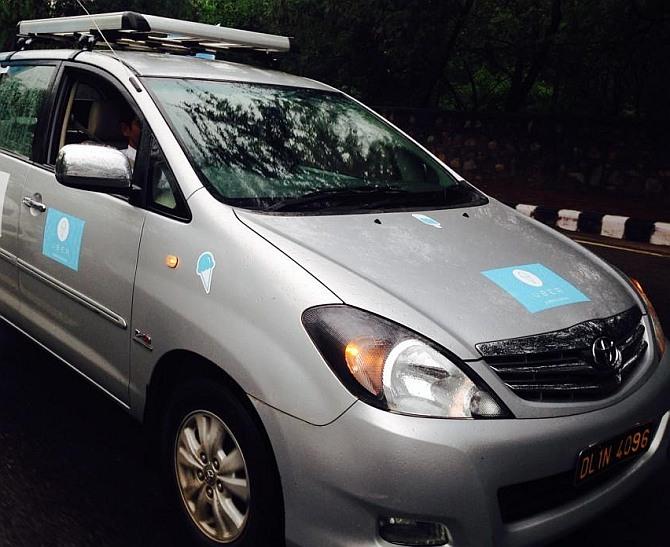 "S
afety is our number one priority and in India, Uber exclusively partners with registered for-hire drivers who have undergone the commercial licensing process, hold government issued IDs, state-issued permits, and carry full commercial insurance. Uber also has a GPS trace and record of all trips that occur on the platform -- information that has been shared with the authorities. We will continue to cooperate fully with law enforcement officials in their investigation to bring this crime to justice. We will also work with the community, with government and the technology industry to find more ways to promote safety in transportation, particularly for women -- both here in Delhi and throughout India."
According to its blog post on background checks for drivers, Uber claims that in the US, the company has a three-step screening process, including county, federal and multi-state checks.
In its blog on background checks, Uber says these checks go back seven years, the maximum allowed by the Fair Credit Reporting Act.
"Our process includes prospective and regular checks of drivers' motor vehicle records to ensure ongoing safe driving," it says.
Uber claims that all drivers are screened against county courthouse records going back seven years for every county of residence, federal courthouse records going, multi-state criminal database going back, national sex offender registry screen, social security trace (lifetime) and motor vehicle records (historical and ongoing).
In India, however, Uber (which has also been fending off checks by the Reserve Bank of India and the income tax department) does not seem to carry out such intensive background checks, as proved by Friday's incident, said Lalani.
Uber had reportedly tightened security checks after one of its drivers hit and killed a six-year-old on New Year's Eve last year.
Photographs courtesy: Uber Delhi/Twitter