The police in the Netherlands said two people were killed in two shootings at a house and university medical centre in Rotterdam city of Netherlands on Thursday.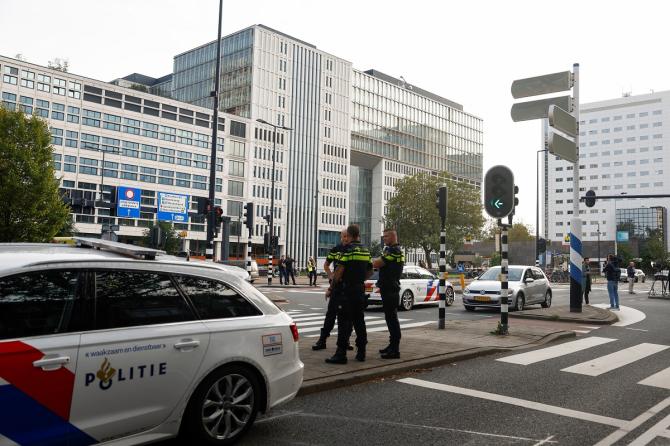 In a statement shared on X, formerly known as Twitter, the Rotterdam police said that they had arrested a 32-year-old suspect and were carrying out investigation whether he was linked to the shootings.
He was detained on the helipad of the university, The New York Times reported citing local media reports.
The authorities said they had received an initial report of gunfire at 2:25 pm (local time) on Thursday.
The shootings took place at an apartment and a Erasmus Medical Center, a prominent university medical school, in Rotterdam, according to the police.
The police said they have identified a suspect in his mid-20s and warned that he had been seen wearing combat clothes, carrying a backpack and headphones and using a handgun, The New York Times reported.
The police said, he "may be on his way on a motorcycle."
Erasmus Medical Center also advised people not to go to the facility because of "various incidents," The New York Times reported.
Gun violence is rare in the Netherlands.
However in 2021, a Dutch crime reporter Peter R de Vries was shot in the head in Amsterdam.
In 2019, Netherlands witnessed deadly shooting on a tram in Utrecht that killed at least three people and injured seven others.