-- The gunman live-streamed the mass shooting inside the Al Noor Mosque
-- Witnesses have said they saw 'blood everywhere'
-- Four people are in custody after the shootings, including one woman and three men
-- New Zealand Prime Minister said the shootings were 'an unprecedented act of violence, an act that has absolutely no place in New Zealand. This is not who we are'
-- Suspect published a "manifesto" outlining his motivations in which he espoused far-right and anti-immigrant ideology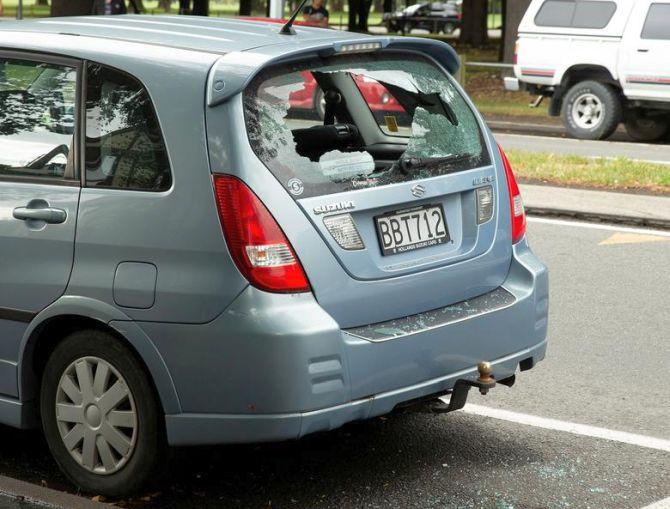 Gunmen have opened fire at mosques in New Zealand's Christchurch, with New Zealand's police commissioner, Mike Bush saying the number of people killed is 49 and another 48 are being treated for gunshot wounds.
Four people are in custody -- three men and one woman.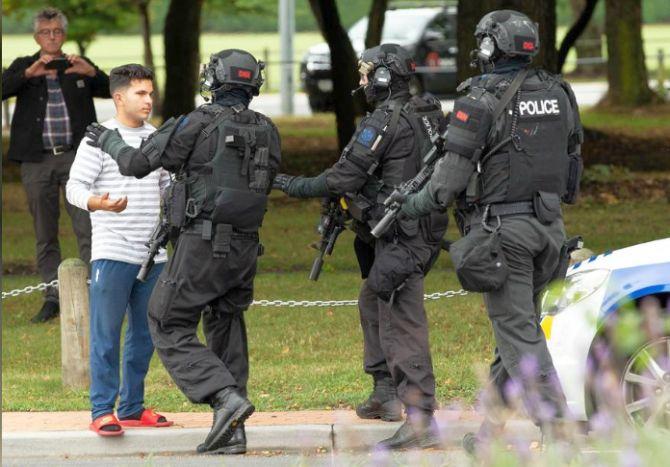 The shootings took place during Friday prayers forcing the city of Christchurch into lockdown, in what looked set to be the country's worst ever mass shooting.
Recounting the horror, Mohan Ibrahim, who was in the area of the Al Noor mosque, told the New Zealand Herald: "At first we thought it was an electric shock but then all these people started running.
"I still have friends inside.
"I have been calling my friends but there are many I haven't heard from. I am scared for my friends' lives."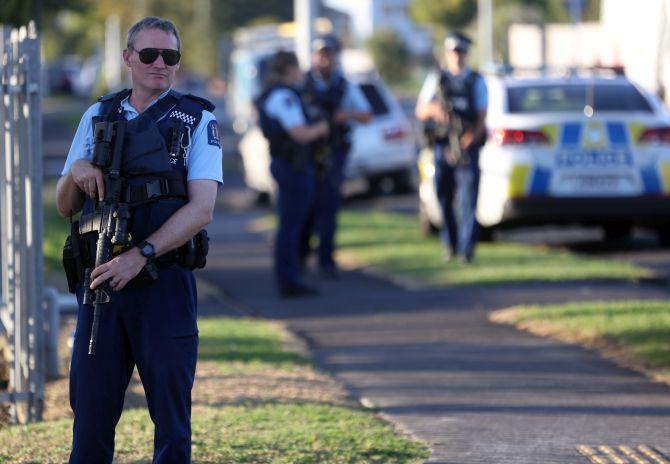 The Herald reports that one gunman is believed to be an Australian who has written a manifesto outlining his intentions. In it, he espouses far-right ideology and anti-immigrant ideology.
Footage taken by one shooter has emerged, which he appears to have live-streamed as he shot victims in a mosque. Police called on the public not to share the "extremely distressing" material online.
Facebook said it had removed the shooter's Facebook and Instagram accounts as well as any support voiced for that crime.
What happened inside the mosque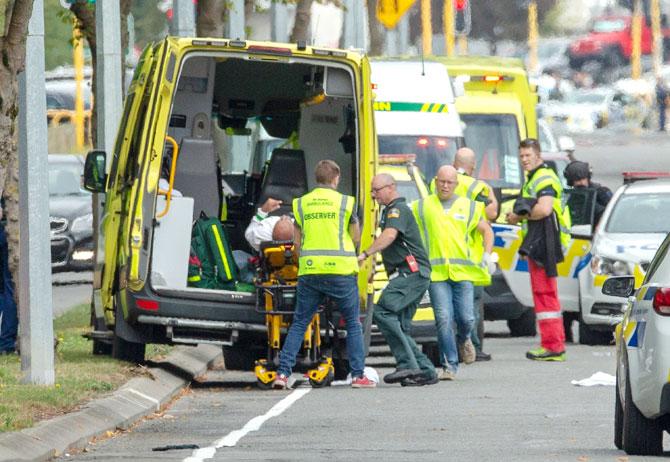 One man who said he was at the Al Noor mosque told media the gunman was white, blond and wearing a helmet and a bullet-proof vest. The man burst into the mosque as worshippers were kneeling for prayers.
"He had a big gun ... he came and started shooting everyone in the mosque, everywhere," said the man, Ahmad Al-Mahmoud. He said he and others escaped by breaking through a glass door.
Radio New Zealand quoted a witness inside the mosque saying he heard shots fired and at least four people were lying on the ground and "there was blood everywhere".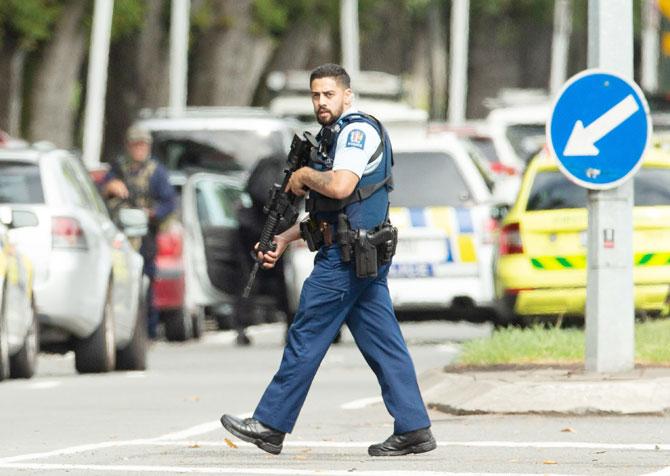 The gunman reportedly targeted the men's prayer room in the mosque, then moved to the women's room.
"What I did was basically just waiting and praying, God please, let this guy run out of bullets," the witness said.
"He came to this side, he shot this side, he went to another room and went to the ladies' section and shot them. I just heard one of the ladies has died."
A second mosque in the suburb of Linwood has also been evacuated, and the police commissioner said "multiple fatalities" were recorded at two locations. There are far fewer details emerging from there, however.
Armed police have also been seen at Papanui High School in Christchurch, which has been cordoned off.
New Zealand PM speaks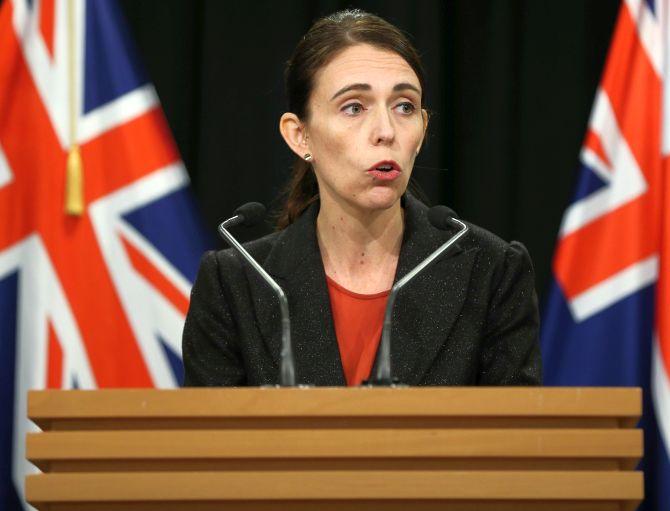 New Zealand Prime Minister Jacinda Ardern condemned what she called "an extraordinary and unprecedented act of violence".
"This is one of New Zealand's darkest days," she said.
"My thoughts, and I'm sure the thoughts of all New Zealanders, are with those who have been affected, and also with their families,' she said.
"My thoughts are also to those in Christchurch, who are still dealing with an unfolding situation."
Ardern said the shootings were 'an unprecedented act of violence, an act that has absolutely no place in New Zealand. This is not who we are.
"The people who were the subject of this attack today, New Zealand is their home. They should be safe here. The person who has perpetuated this violent act against them, they have no place in New Zealand society."
WATCH: This is one of New Zealand's darkest days: Jacinda Ardern
Ardern said the attacks were 'an extraordinary act of unprecedented violence'.
"Many of those affected will be members of our migrant communities - New Zealand is their home - they are us," she tweeted.
Ardern flew to Wellington from Christchurch to hold a crisis meeting at parliament.
"This can only be described as a terrorist attack," Ardern said.
"While we do not have anything to believe at this stage that there were any other suspects, we are not assuming that at this stage".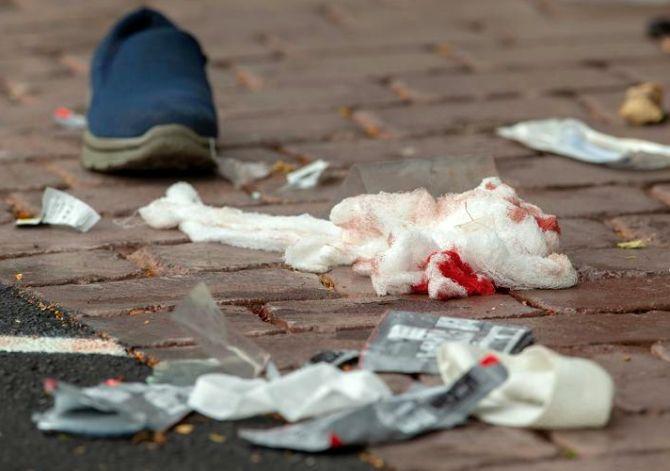 Jacinda Ardern says New Zealand was "chosen for this act of violence" because it is an example of multiculturalism, diversity and acceptance.
"We New Zealanders were not chosen for this act of violence because we condone this racism, or because we are an enclave of extremism, we were chosen for the very fact that we are none of these things," she said.
"I want to send a message to those directly affected...For many this may have not been the place they were born. For many New Zealand was their choice, a place they actively came to and committed themselves to...it was a place where many came to for their safety. A place where it was safe to practice their culture and religion.
"We represent diversity and compassion, a home for those who share our values, a refuge for those who need it. And those values will not and can not be shaken by this attack. We are a proud nation of more than 200 ethnicities and 160 languages."
She issues "the strongest possible condemnation of the ideology of the people who did this".
"You may have chosen us but we utterly reject and condemn you."
Asked by reporters how the attack had occurred, New Zealand Prime Minister Jacinda Ardern said the four people under arrest had not been on any security watch lists prior to the attack.
When pressed on why the intelligence services hadn't been watching the attackers, Ardern said there were questions to be asked.
"I think we should be vigilant against the idea of extreme ideology and violent acts," she said.
Police reacts
New Zealand's Police Commissioner Mike Bush said four people - three men and a woman - had been taken into custody but it was not clear if the gunman was among them or if other people were involved.
WATCH: New Zealand's Police Commissioner Mike Bush's statement
Bush also said it should not be assumed the attack was isolated to Christchurch. "At this point in time we should never make assumptions," he said.
Bush also said IEDs, improvised explosive devices, were found with a vehicle they stopped.
The online video footage, which appeared to have been captured on a camera strapped to the gunman's head, showed red petrol canisters in the back of his car, along with weapons.
All mosques in New Zealand had been asked to shut their doors, police said.
Cricket match cancelled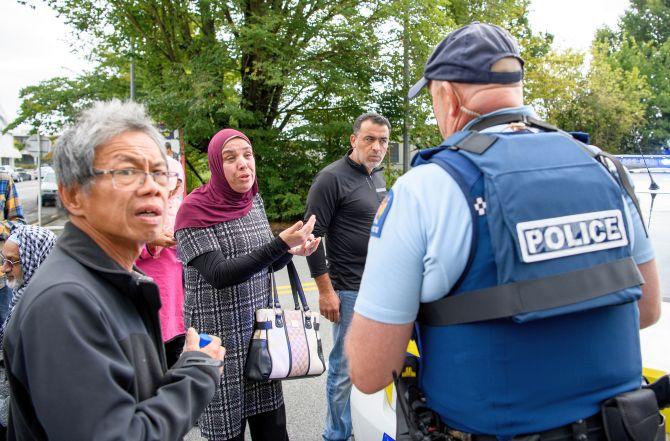 The Bangladesh cricket team "just escaped" after shots were fired at a Christchurch mosque near to where the team was due to play the final Test match of their tour of New Zealand.
The third Test at Hagley Oval, which was scheduled to start at 9 am on Saturday, has been cancelled.
All team members and staff caught up in the incident were able to return safely to their hotel, Bangladesh Cricket confirmed, after taking refuge in the immediate aftermath in the dressing rooms at Hagley Oval.
Australian PM condoles the deaths
Australia's Prime Minister Scott Morrison said one of those arrested was an Australian citizen.
He described the suspected attacker as an "extremist right-wing violent terrorist".
Morrison said he was "shocked, appalled and outraged," at the attack.
Morrison said in a statement, "I particularly want to express my sincere prayers and thoughts to those New Zealanders and Australians of Islamic faith today, who have been the victims of this callous right-wing extremist attack," he said.
"As family members with our New Zealand cousins today, we grieve, we are shocked, we are appalled, we are outraged, and we stand here and condemn absolutely the attack that occurred today by an extremist right wing violent terrorist."
Violent crime is rare in New Zealand and police do not usually carry guns.
Before Friday, New Zealand's worst mass shooting was in 1990 when a gun-mad loner killed 11 men, women and children in a 24-hour rampage in the tiny seaside village of Aramoana. He was killed by police.
Muslim countries offer condolences to victims of New Zealand terrorist attacks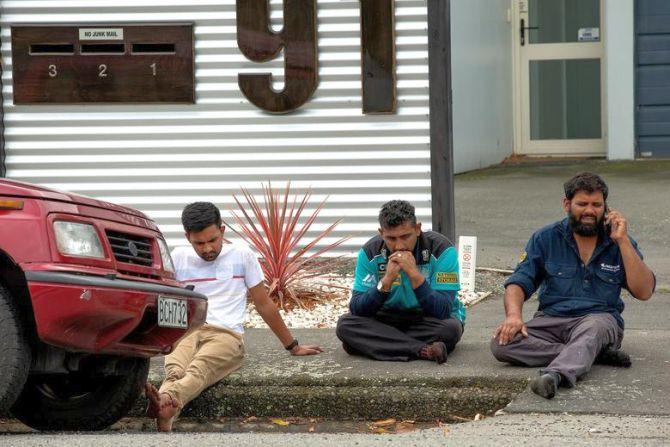 Muslim-majority nations Turkey, Malaysia and Pakistan have condemned the twin attacks on mosques in the New Zealand city of Christchurch on Friday.
Turkish President Recep Tayyip Erdogan said the terrorist attacks were examples of "rising racism and Islamophobia."
"On behalf of my country, I offer my condolences to the Islamic world and the people of New Zealand, who have been targeted by this deplorable act," he said in a statement.
Pakistan Prime Minister Imran Khan said he was "shocked" by the attack. "This reaffirms what we have always maintained: That terrorism does not have a religion. Prayers go to the victims and their families," he said on his official Twitter.
In a separate statement, the Malaysian government said two of their citizens had been injured in the attack.
"Malaysia condemns in the strongest terms this senseless act of terror on innocent civilians and hopes that those responsible for this barbaric crime be brought to justice," a statement from the foreign ministry said.
Flights cancelled after shootings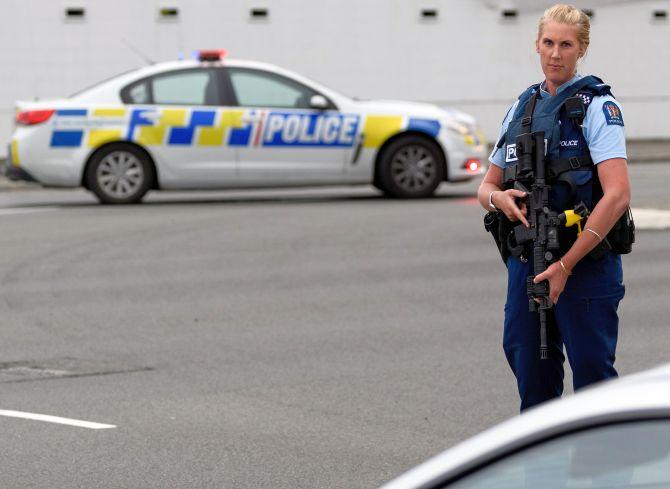 National carrier Air New Zealand on Friday cancelled at least 17 flights in and out of Christchurch, especially for Friday night, following the indiscriminate.
Suspect released manifesto
The suspect in the Christchurch mosque attacks published a "manifesto" outlining his motivations in which he espoused far-right and anti-immigrant ideology. The 73-page manifesto consists of a rant about white genocide and lists various aims, including the creation of "an atmosphere of fear" against Muslims.
The suspect describes himself as an ethnonationalist and a fascist.
The author says the attack had been planned for two years and that though New Zealand was not the original choice for the attack, the Christchurch location was scoped out three months in advance.