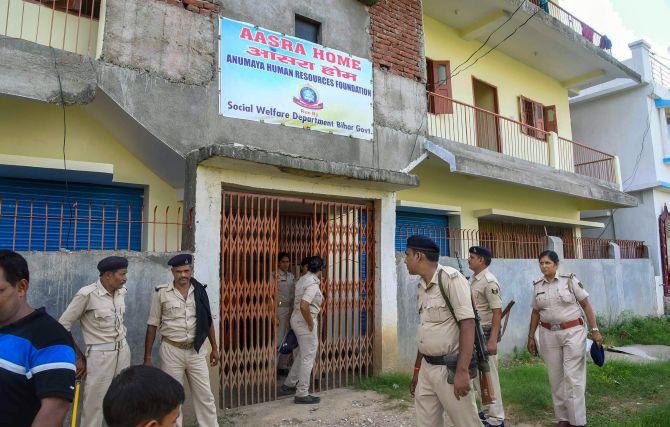 Two women inmates of a state-run shelter home in Patna have died under mysterious circumstances, days after a man was arrested for reportedly asking the inmates of the home to escape by luring them with gifts.
The inmates, aged 17 and 21 years, were staying at Aasra Shelter Home in Nepali Nagar locality of the city.
"While the shelter home claimed the women died during treatment at Patna Medical College last night (Saturday), the hospital authorities said the inmates were brought dead.
"Police was informed about the deaths only this morning," Deputy Superintendent of Police, Law and Order (Patna), Manoj Kumar Sudhanshu told PTI.
The shelter home came into news when it was recently reported that four of its inmates had tried to run away.
The police then carried out an investigation and arrested a person, living in the vicinity.
He was alleged to have been luring the inmates by offering gifts.
Sudhanshu said according to the shelter home authorities, the two inmates were taken to the hospital following complaints of diarrhoea and high fever.
The police is investigating the circumstances under which the two inmates died.
The 'Aasra' case surfaced at a time when the Central Bureau of Investigation is investigating another sex scandal at a shelter home in Muzaffarpur in the state.