Alok Verma, the 1979-batch IPS officer, will be in the hot seat because he will serve in 2018 and into 2019, the year of the general election, reports Aditi Phadnis/ Business Standard.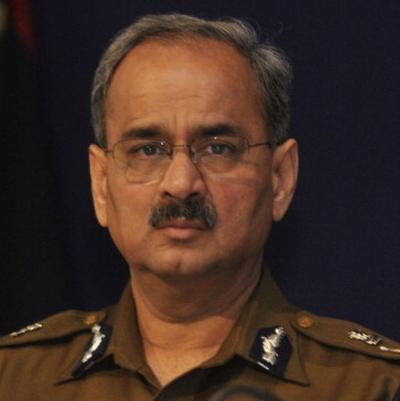 Alok Verma, the newly appointed director of the Central Bureau of Investigation, is in the crosshairs of a political tug of war.
The Congress party put on record that it does not agree with the government's choice.
Verma, Delhi's police commissioner for close to a year, deserves better.
Admittedly, he is not a CBI man, not having risen up its ladder. However, he is technically qualified for the post.
A 1979 batch Indian Police Service officer of the Arunachal Pradesh-Goa-Mizoram and Union Territories cadre, Verma will have a fixed two-year tenure as CBI chief. He had earlier served as director general of Delhi's prisons network.
The list of those considered for the job has not been made public. The selection committee is a panel of three -- the prime minister, the head of the largest Opposition party in the Lok Sabha and either the country's chief justice or a judge nominated by him from the Supreme Court.
They choose from a shortlist sent on from the home ministry and then the department of personnel.
It is not clear whether the Congress is opposing Varma for the sake of opposition or because it believes he has been appointed so that the government can dictate to him.
Either way, the party's stance is monstrously unfair to the new incumbent.
'I said that a person who fulfils all the conditions, who has a long service record, should be appointed. A person who has worked in the CBI, on corruption cases, should be given the post. They have ignored that,' Congress leader Mallikarjun Kharge said in his dissent note.
Earlier, Rakesh Asthana, an IPS officer from the Gujarat cadre, was named interim CBI director.
R K Dutta, who has served as CBI additional director, seems to have been preferred by the Congress. The party says, 'He was eligible for the director's post, but the government brought in someone from outside.'
Dutta was earlier moved from the CBI to the home ministry.
Verma will have to address this sulking and bad blood in the two years ahead.
He will be in the hot seat because he will serve in 2018 and into 2019, the year of the general election.