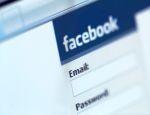 A Trinamool Congress youth leader resigned from the party after allegedly receiving threat calls from TMC leaders following his Facebook post where he had mocked Chief Minister Mamata Banerjee for taking part in the IPL celebration at a time when an SFI leader died in controversial circumstances.
The district secretary of the West Midnapore Trinamool Congress student's wing, Suvajit Das, submitted his resignation on April 4, a day after he had posted a cartoon on his Facebook account mocking the CM for participating in the IPL opening ceremony.
The Facebook post was followed by a headline "This politics should be stopped".
Das, when contacted by PTI over phone, today said, "I had no intention of insulting Mamatadi or party. I just wanted to say that such kind of politics should be stopped. But after the post, I started getting threat calls from my party leaders asking me to withdraw the post, which I was not willing to do. So I resigned."
Banerjee, had drawn criticism from many quarters for preferring to attend the IPL gala than visiting family members of the dead SFI leader.
"This is not the first time I wrote against the party. A few days back when there was mismanagement over the examination of primary school teachers, I had posted a view. I am an individual and I have a personal opinion other than what the party feels about it," Das said.
TMC leader and MP Sultan Ahmed said he had no idea about the matter.
Trinamool student's wing leader Sankudeb Panda could not be contacted for his version of the event.
Last year, JadavpurUniversity professor Ambikesh Mahapatra was arrested in April for circulating a cartoon mocking Mamata Banerjee.