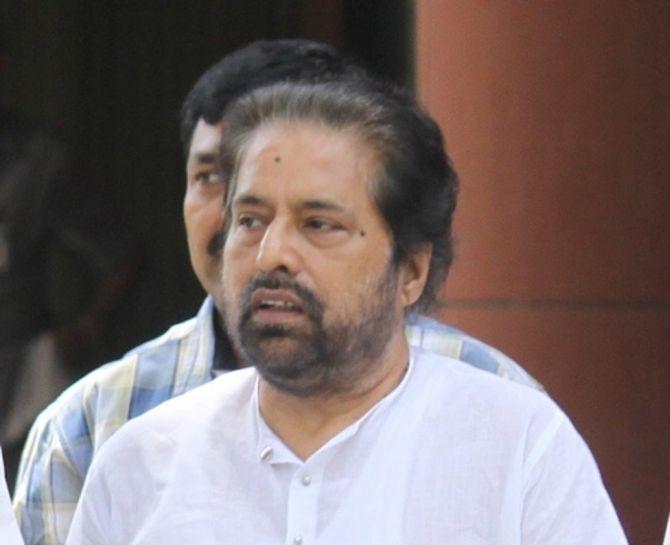 The Orissa high court on Friday granted conditional bail to Trinamool Congress MP Sudip Bandyopadhyay, arrested for his alleged involvement in the Rose Valley Group chit fund scam.
The bench of Justice J P Das allowed the TMC leader to go on bail after depositing a sum of Rs 25 lakh in any nationalised bank and furnishing a bail bond of two sureties of Rs 50,000 each.
Among other conditions, the MP has been asked to submit his passport in the trial court and cooperate with the investigating officer, as and when required.
The bench had reserved the order on his bail plea after hearing arguments of both the prosecution and defence on May 8.
Bandyopadhyay had approached the high court in February seeking regular bail on health grounds after his bail applications were rejected by the designated Central Bureau of Investigation court in Bhubaneswar and the Khurda district sessions court.
Besides pleading that the senior politician from West Bengal was not involved in the scam, his counsel said that Bandyopadhyay was seriously ill and, therefore, needed to be granted bail.
The CBI had arrested the Trinamool Congress leader in Lok Sabha from Kolkata on January 3, while probing the scam on the Supreme Court's directions.
The CBI has arrested another TMC MP, Tapas Pal, for his alleged involvement in the scam. The agency had earlier accused Rose Valley chairman Gautam Kundu and three others of defrauding investors from across the country of more than Rs 17,000 crore.