Facts, they say, don't lie. Nor do figures. R Ramakumar, professor at Mumbai's Tata Institute of Social Sciences, demolishes the Government of India's vaccination claims.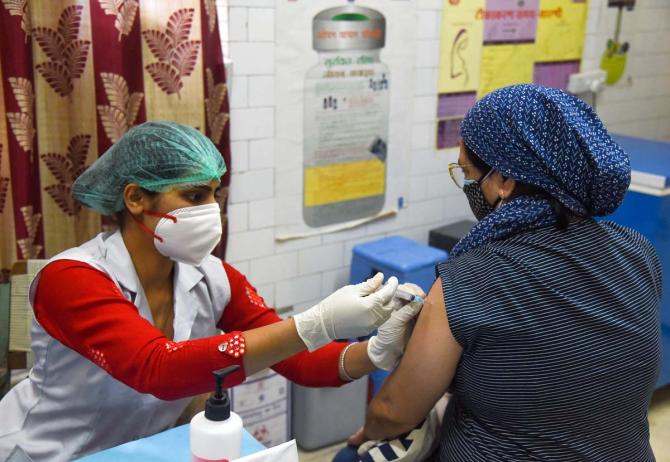 The Government of India has made numerous claims about India's COVID-19 vaccination drive.
In order to 'boost the nation's spirits', Prime Minister Narendra Damodardas Modi even announced a three day 'Tika Utsav' last month.
The ground reality spells a different story with appointments not available on the COWIN site, vaccination centres shutting their doors because they have run out of the vaccine and long queues in the hot sun at the slightest rumour of vaccine availability.
The fact, as Professor R Ramakumar pointed out in a series of tweets, is that India's vaccination drive has been poor in both April and May. And that the number of doses administered has fallen from 4.8 million doses a day to 2.3 million doses a day.
Professor Ramakumar, who watched the government's press conference on May 13 (you can read the press release here (external link) and watch the official recording of the press conference here (external link), was left stunned at the government's attempts to give a positive spin to the grim events confronting the country.
In a series of tweets, Professor Ramakumar -- using the data provided by the government -- drew back the curtains to reveal the danger India really faces; a danger that will not disappear when confronted with a series of positive governmental spins.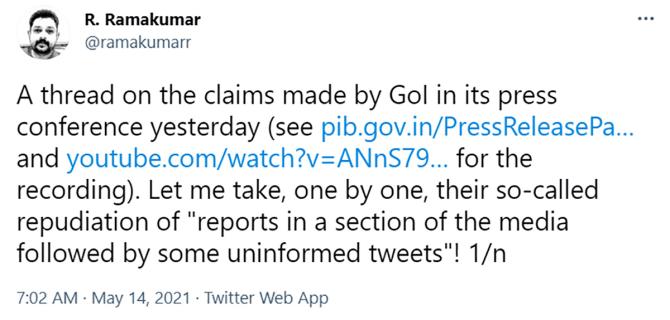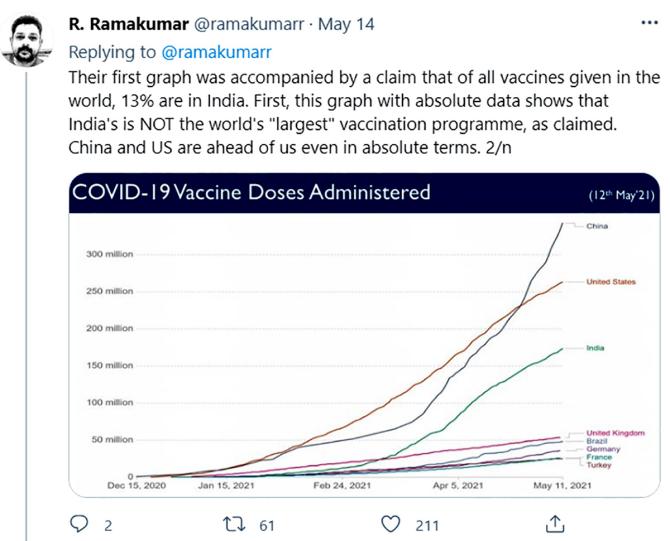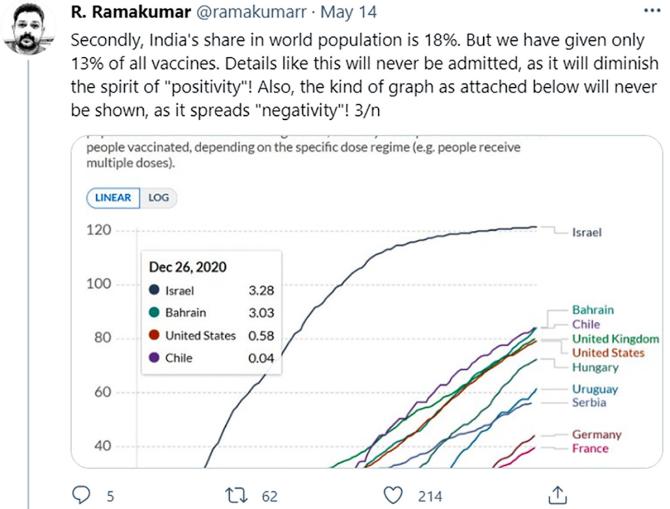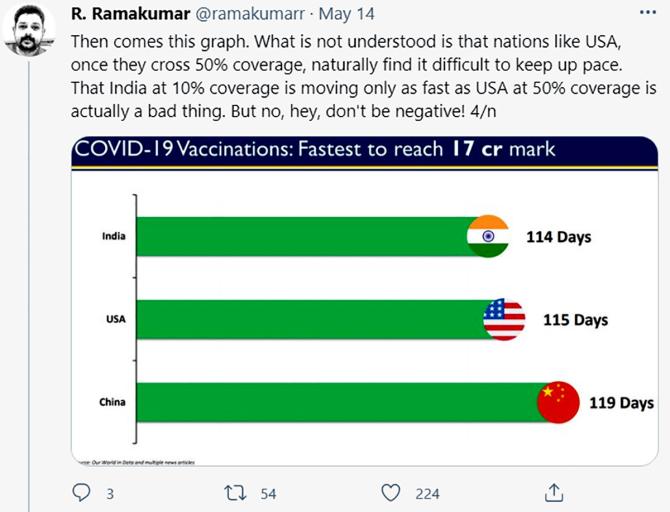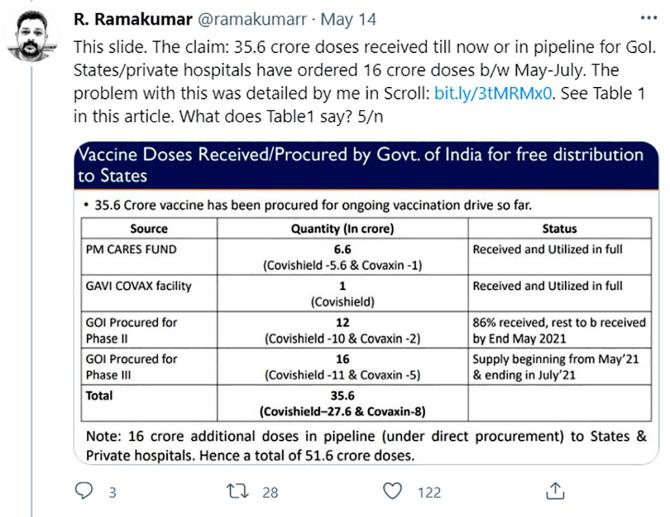 You can read Professor Ramakumar's Scroll article here (external link).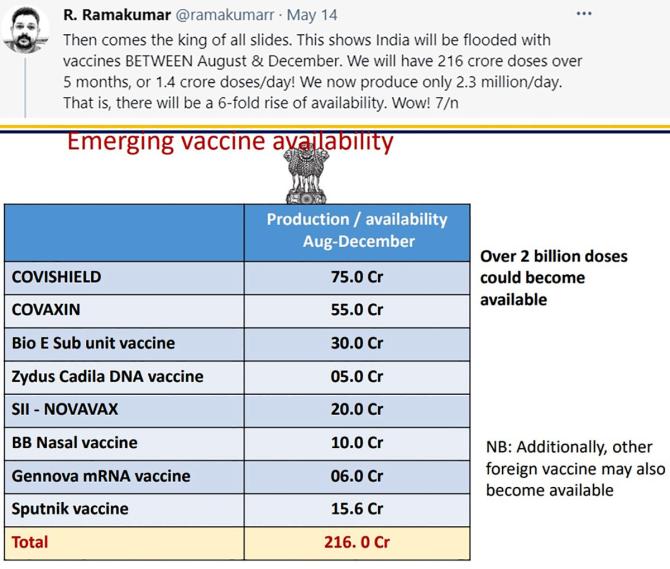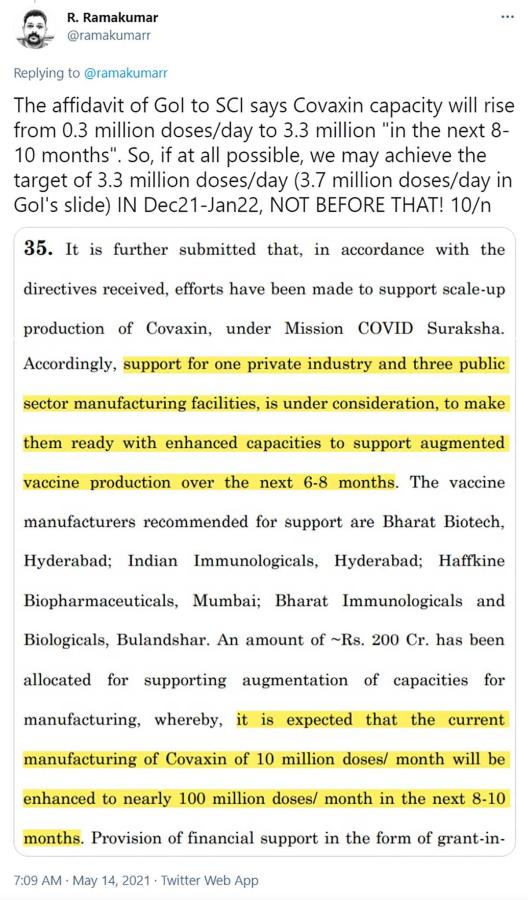 *Kindly note this image has been used for representative purposes only.