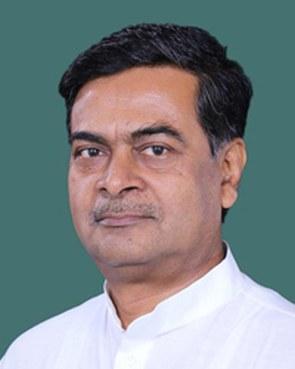 Seldom in his life has Raj Kumar Singh been a backbencher -- be it while studying English at St Stephen's College in the early 1970s or during his 38-year stint in various capacities as an Indian Administrative Service officer in Bihar and New Delhi.
But Singh, 62, who retired as the Union home secretary in 2013 and months later joined the Bharatiya Janata Party, has remained consigned to the back benches of the Lok Sabha in his first year as a member of Parliament.
An MP from Arrah, he has a whopping 99 per cent attendance in the Lok Sabha in the past year but has participated in only four debates against the House average of nearly 18 per MP.
According to data culled by PRS Legislative Research, Singh has asked 13 questions in the Lok Sabha in its proceedings up to the last budget session, while the average is 69.
His contribution to parliamentary proceedings, or the lack of it, is in some contrast to his illustrious career. Singh has been known to be a man of personal integrity and sought after by politicians of all hues for administrative skills.
In 1984, he was the Patna district magistrate who put a stop to anti-Sikh riots that broke out after the assassination of then prime minister Indira Gandhi, within 48 hours in that city.
Six years hence, Singh was the man whom then chief minister of Bihar Lalu Prasad Yadav entrusted with arresting BJP leader L K Advani, then on his Somnath to Ayodhya Rath Yatra, in Samastipur. Singh carried out the orders on October 30, 1990.
A few days later, and as direct result of the arrest, the VP Singh-led National Front government fell.
As Union home secretary, Singh locked horns with his boss Home Minister Sushil Kumar Shinde. So piqued was Shinde that he is said to have taken his complaint against Singh to the cabinet secretary.
In an interview to Outlook magazine after joining the BJP, Singh said he found it hard to swallow Shinde's interference in the affairs of the Delhi police, including postings in police stations.
Singh was also criticised for praising the Delhi police investigation into the December 16, 2012, rape incident.
But Singh's transition from an effective administrator to a politician is proving tougher than expected. The IAS officer of the 1975 batch has, rather wisely, also been quiet in his public statements ever since joining politics.
It was, therefore, uncharacteristic when on Tuesday he made a comment in the Lalit Modi issue, knowing well how two senior leaders of his party were embroiled in it.
"Any help to a fugitive is legally and morally wrong," Singh said in his usual forthright manner. He isn't somebody known to mince words, not even when his boss at North Block was P Chidambaram.
That Singh, as Union home secretary, had handled the issue of Lalit Modi made people sit up and take notice of his comments. Singh didn't want to talk about the issue when Business Standard contacted him.
It isn't entirely clear whether Singh's comments were to mark his presence with elections to the Bihar assembly near or part of a strategy to send a message from within the party to Rajasthan Chief Minister Vasundhara Raje and External Affairs Minister Sushma Swaraj.
But the comments gave enough ammunition to the Congress to renew its attack on Raje and Swaraj.
In the past, Singh is known to have had good relations with political leaders he might have acted against, including Advani. While he did arrest Advani in 1990, Singh served as a joint secretary in the home ministry from 2000 to 2005 with Advani as minister.
He is also known to have a knack for picking the right side, including in 2013 when Bihar Chief Minister Nitish Kumar wanted him to join the state government as advisor (infrastructure) after he retired from the IAS.
As the principal secretary, road construction, in Bihar from 2006 to 2009, Singh had vastly improved the state's road network. There was even talk of him getting a Janata Dal-United ticket to contest the 2014 Lok Sabha elections.
But Singh joined the BJP, got a Lok Sabha ticket and won from Arrah by over 1,35,000 votes. This trait of choosing the right side was evident when Singh was selected for the Indian Police Service in 1974 but attempted the civil services again, to be selected for the IAS' 1975 batch.
Singh, it would seem with his comments on Tuesday, has yet again picked the right side.