In India, rape is the fourth most common crime against women. If one goes by the National Crime Records Bureau statistics, a shocking 93 women are raped in the country each day and a total of 33,707 cases were registered in 2013.
Yet at such a time, short skirts, mobile phones and Western culture are blamed for these incidents.
Here's a look at some of the most insensitive and odd reasons for the rise in rapes in the country.
1) Short skirts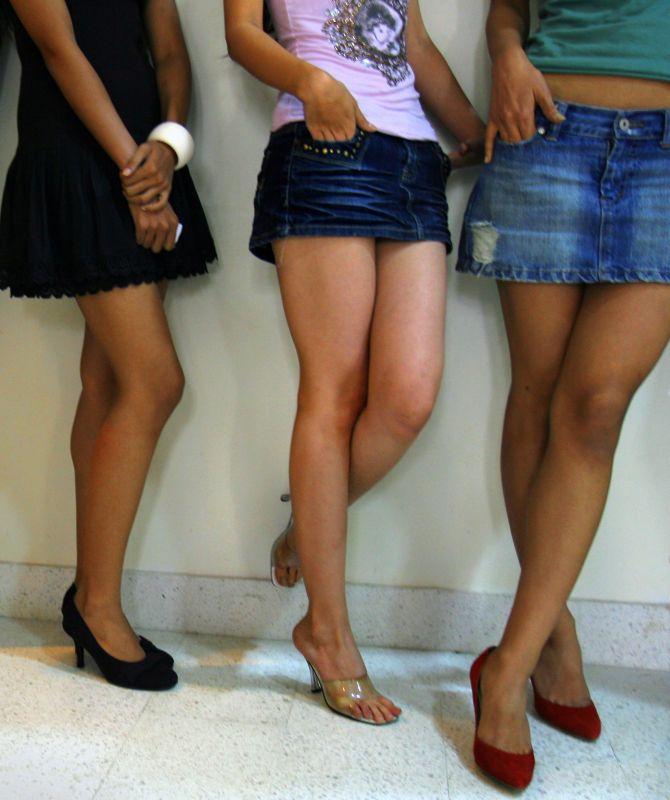 Women wearing skirts, displaying their legs is only a method to draw a man's lustful gaze and hence, they should be banned, Rajasthan's BJP member Banwari Lal Singhal had opined. In order to save women and girls, he had even written to state chief secretary demanding that skirts should be replaced by trousers or salwar-kameez. "The intention of this demand is to keep girl students away from men's lustful gazes and for their comfort in hot and cold weather conditions," he had said.
---
2) Non-vegetarian food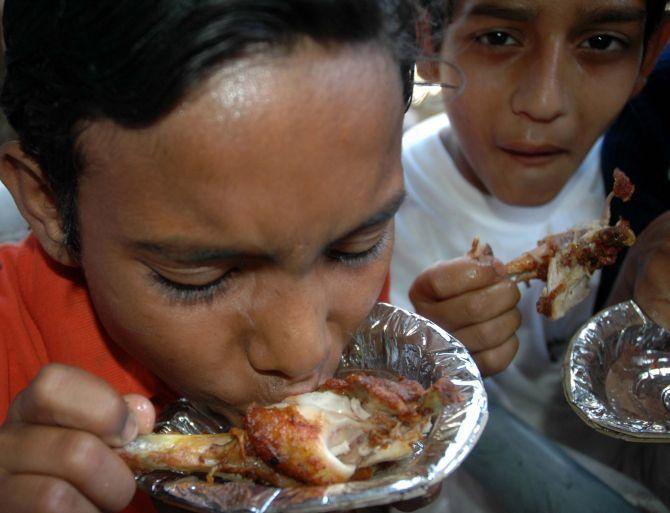 Stop chomping on chicken and meat if you want to resist raping a woman. At least, that's what Binay Bihari, minister for art, culture and youth affairs in Bihar said. In July this year, he made the absurd statement that non-vegetarian food contributed to hot temper while pure vegetarian food kept the body and mind pure and healthy.
---
3) Mobile phones and lack of entertainment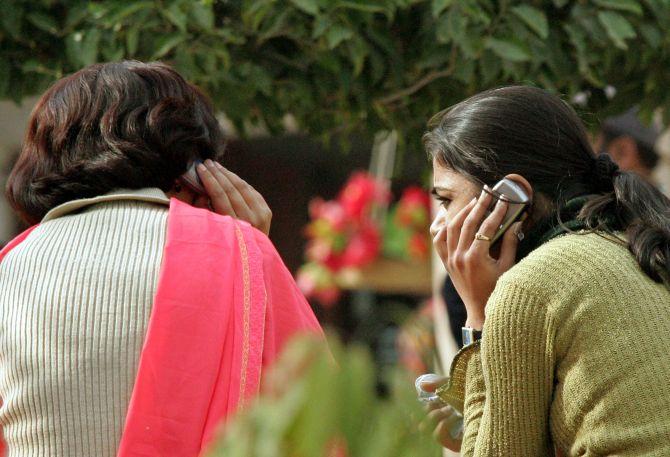 A few days ago, a Right to Information query revealed that Uttar Pradesh police officials attributed the rise in rapes to cell phones and lack of entertainment. And if that wasn't enough then the so-called vulgar songs and tantalizing advertisements of television were to be blamed.
---
4) Politicians using rape as a threat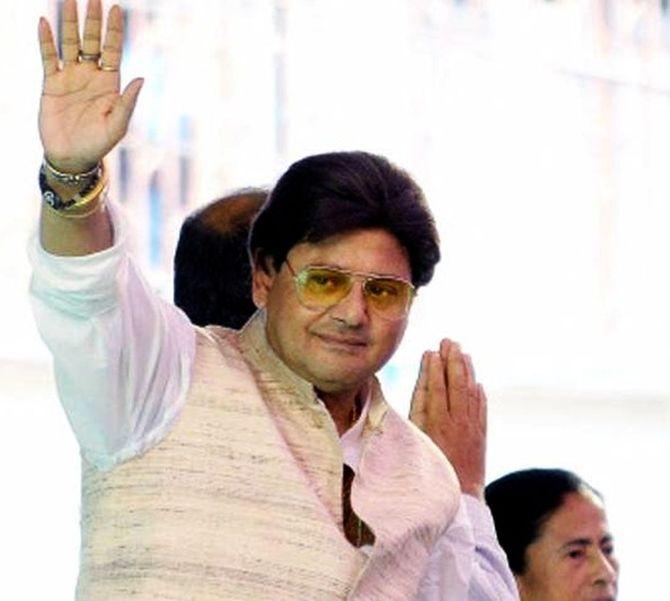 Tapas Pal, the Trinamool Congress member, shot to infamy when he said the unthinkable. In shocking remarks made during a speech in a Choumaha village in West Bengal in July, Pal openly threatened to send 'his boys' and get women of the opposition (read Communist Party of India-Marxist) raped. He had said, "If any opponent touches any Trinamool girl, any father, any child, I will destroy his entire family. I will unleash my boys, they will rape them, rape them."
---
5) Bikinis at the beach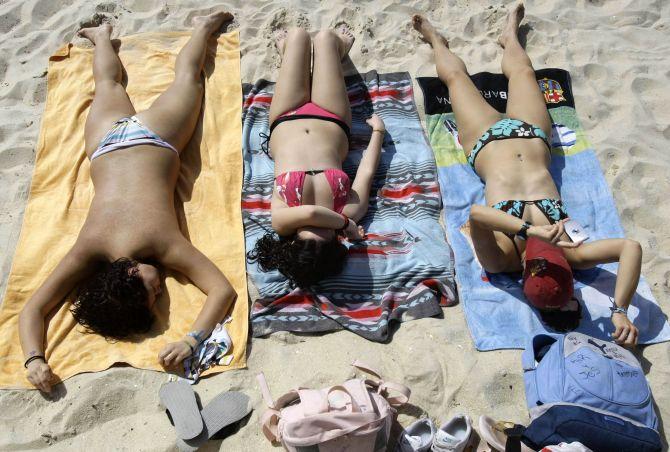 Wearing bikinis at the beach endanger women, was what Maharashtrawadi Gomantak Party leader Sudin Dhavalikar had said in July. The leader of the MGP, who is an ally of the ruling Bharatiya Janata Party, had sought a ban on bikinis, saying, "For their own protection on public beaches, women should not wear bikinis. I am not against wearing bikinis in private places." The leader had added that 'our sisters and daughters were getting spoilt.
---
6) Sex education
Mumbai's former police commissioner Dr Satyapal Singh shocked all when he blamed sex education for rapes in the city. His statement was made in light of the gang rapes at Shakti Mills, which incensed one and all. In January, he had said, "Countries with sex education in their curriculum only have an increased number of crimes against women." He had also in the past blamed our value-less education system."An uneducated man doesn't commit suicide: this means that education is causing problems. We are imparting such lessons that people have started committing suicide. A majority of those who commit suicide are English-educated learned people," said the former top cop.
---
7) Fast food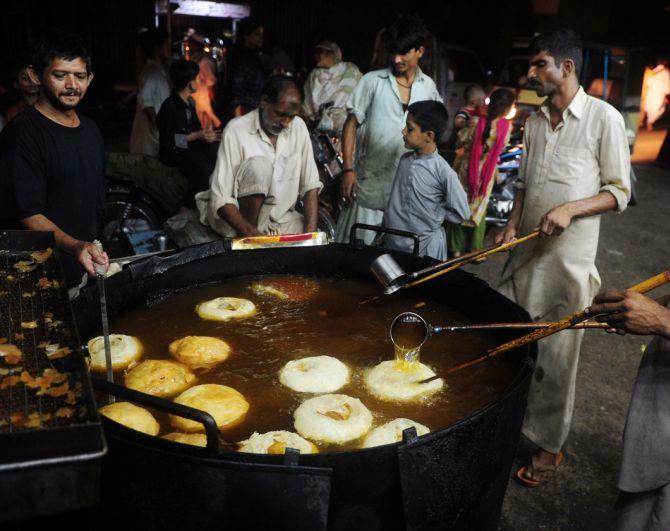 Don't just consume non-vegetarian food. Additionally, also stay away from chowmein and other fast food items as they are also to blame for the rapes in the country. Jitendar Chattar, a Khap leader, had said, "Consumption of fast food contributes to rapes. Chowmein leads to hormonal imbalance evoking an urge to indulge in such acts."
Images are used for representational purposes only
Please read: The real rape capital of India