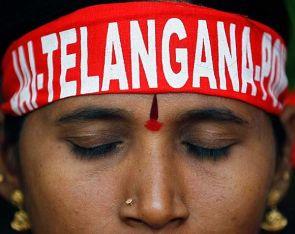 Ministers and legislators from the Telangana region of Andhra Pradesh wrote to the President of India on Monday, requesting him not to grant additional time to the Andhra Pradesh State Legislature to debate and return the draft AP Re-organisation Bill-2013.
The President, who sent the draft Bill to the state legislature on December 12, gave time until January 23 to discuss and return it as per Article 3 of the Constitution.
With reports suggesting that the President might give an additional ten days' time to the AP Legislature to return the draft Bill, the Telangana legislators wrote to the President on Monday apprehending that time extension might derail the state's bifurcation process.
"There is a concern among people of the region that the creation of a Telangana state may get stalled if more time is given to the AP Legislature to return the draft Bill. Hence, we request you not to grant any extension of time," the Telangana legislators' letter to the President said.
They also sought an appointment with the President to explain their case personally.
The draft Bill is currently being debated by the AP Legislature, though not even half its members spoke about it so far, because the House remained disrupted for several days since December 16, when it was tabled.
Besides, the AP Legislature had three-week breaks on two occasions, due to which the debate remained inconclusive.