Former Tamil Nadu Chief Minister Jayalalithaa followers are waiting with bated breath as the Supreme Court will hear the bail petition of the former Tamil Nadu chief minister, who has been in a Bangalore jail for almost two weeks after she was convicted in a corruption case and sentenced to four years in jail.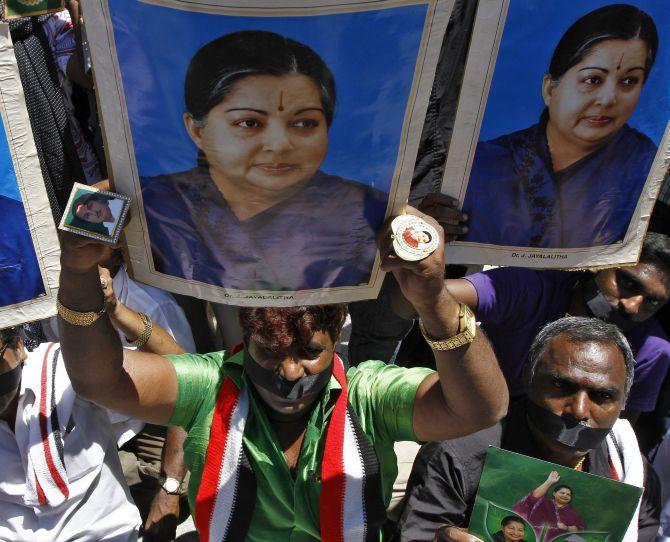 Jayalalithaa supporters hold posters of her as they sit on a fast. Photograph: Babu/Reuters
The 66-year-old has sought bail on account of her age and health. She said she suffers from diabetes, hypertension, cellulitis and other ailments.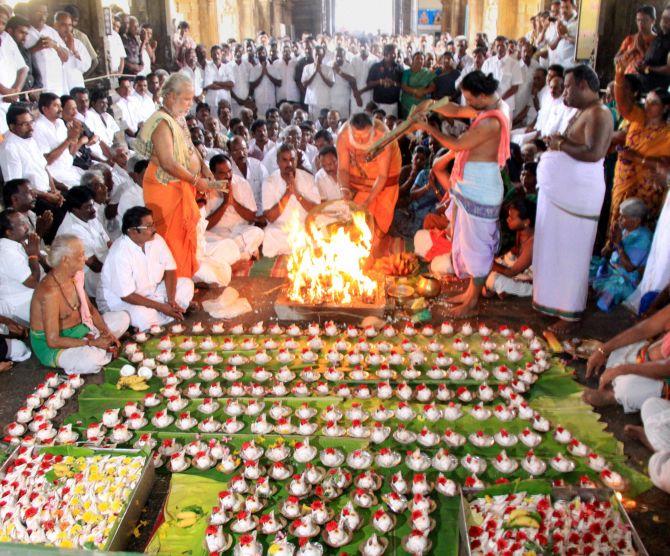 AIADMK Minister for Municipal Administration and Rural Development SP Velumani along with supporters perform a worship in Perur Patteshwaran Temple for her bail. Photograph: PTI photo
This will be the last chance for Jayalalithaa to get a bail before Diwali as the apex court will go on leave for a week after Friday.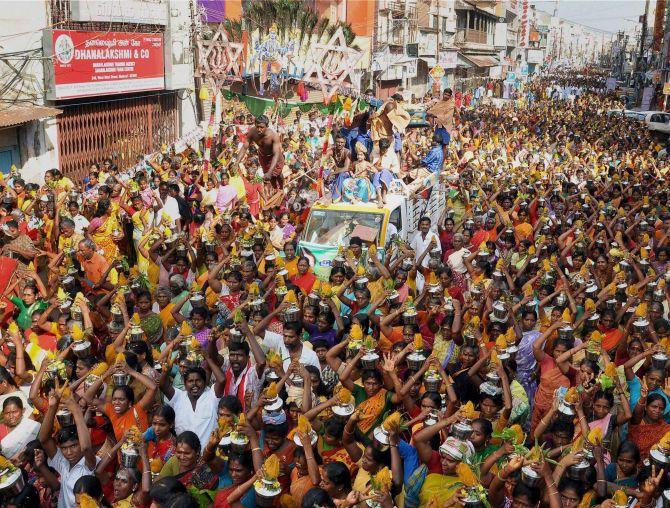 Supporters of AIADMK move towards Dhandapani Murugan Temple to offer palkudam for former chief minister J Jayalalithaas release in Madurai. Photograph: PTI photo
In the meantime, it is also All India Anna Dravida Munnetra Kazhagam's 43rd Foundation Day on Friday. It is likely to be a muted affair because of the party chief Jaya's incarceration.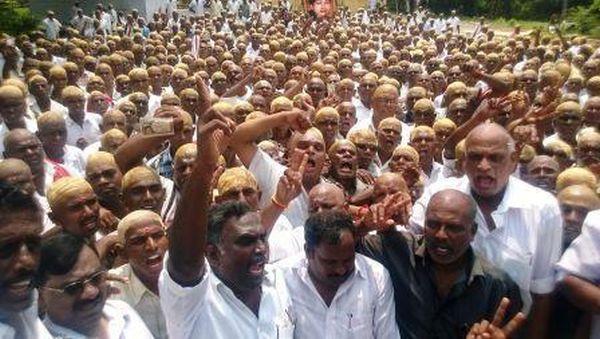 Amma's supporters tonsure their heads as a sacrifice.