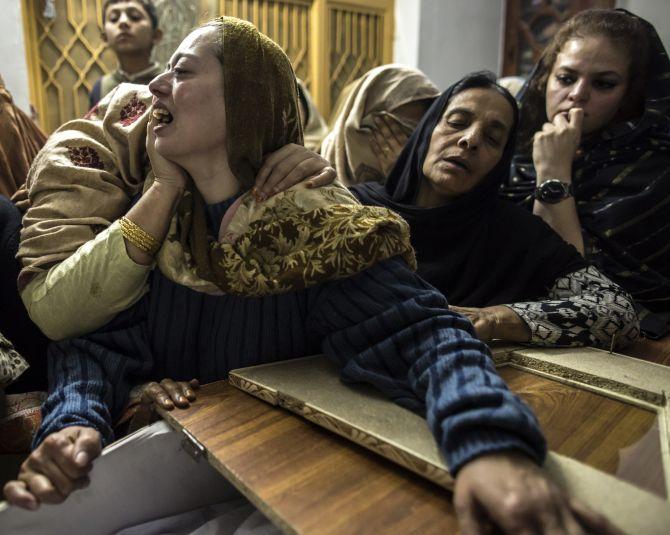 The Pakistan Taliban chief behind the Peshawar attack that killed 132 pupils has issued a chilling warning that more deaths will follow in another terror "spectacular" in a new video released on Tuesday.
Maulana Fazlullah -- who was also behind the attempted murder of schoolgirl and activist Malala Yousafzai -- even defended last month's slaughter and vowed another "spectacular" is being planned.
The boss of the Pakistani Taliban stormed: "We attacked the school as it was the army's camp area and their training centre. If it was not an army camp then what were a brigadier and his soldiers doing there? We are at war with the army -- if they kill us and our people in fake encounters we will also kill them."
He added, "Our men attacked the school and killed children of army personnel - not civilians. They asked about their identity before killing them."
He added: "Were our children not children? Even if the US or Nato comes, we are ready to fight them."
He concluded his rant by saying he and his men were plotting a "spectacular" terror attack, saying: "We will do something which will make you forget the Peshawar attack."
Six militants entered the school, wearing security uniforms, and killed a total of 146 people on December 16.
Image: A mother mourns her son, who was killed during an attack by Taliban gunmen on the Army Public School, at her house in Peshawar. Photograph: Zohra Bensemra/Reuters