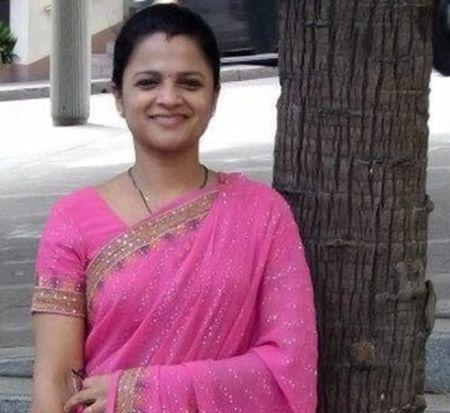 Community organisations will put up a memorial plaque for Prabha Arun Kumar in a Sydney park on November 22, her 42nd birthday. A Ganesh Nadar/Rediff.com reports.
The killer of Indian techie Prabha Arun Kumar, who was stabbed to death when she was returning home from work in a Sydney suburb on the night of March 7, is yet to be arrested.
A plaque in her memory will be put up in a Sydney park on November 22, her birthday.
"Community organisations in the Parramatta area (the Sydney suburb where Kumar lived) will dedicate a memorial in honour of Prabha Arun Kumar next month," Homicide Squad Commander Detective Superintendent Mick Willing told Rediff.com in an e-mail.
"The Parramatta Park Trust and the Hills Holroyd Parramatta Community Migrant Resource Centre will dedicate the memorial in Parramatta Park at 3 pm on Sunday, November 22. Representatives of the New South Wales Police Force will be in attendance," Willing added.
"The memorial plaque has been kindly donated by the Community Migrant Resource Centre. The Parramatta Park Trust will rename the footpath along Jubilee Avenue in Prabha's honour," the detective superintendent said.
"Members of Prabha's family are expected to attend the ceremony, which coincides with her 42nd birthday," he added.
Meanwhile, Willing said, "State Crime Command's Homicide Squad detectives are continuing to investigate her murder."
Prabha, an Indian national, was found seriously injured on a public walkway between Argyle Street, Parramatta, and Amos Street, Westmead, about 9.30 pm on Saturday, March 7. She died later that night at the Westmead Hospital.
"The investigation is intensive and detailed, and the police are committed to identifying and arresting those responsible for Prabha's death," Willing said.
"As with any homicide investigation," the detective superintendent added, "the team at Strike Force Marcoala will continue to investigate every possible avenue of inquiry and continue to work with the community and keep them informed."