With the Bharatiya Janata Party fielding nominated Rajya Sabha member Swapan Dasgupta in the upcoming West Bengal Assembly elections, Trinamool Congress MP Mahua Moitra has said he could be disqualified for filing nomination as a BJP candidate under the 10th Schedule of the Constitution.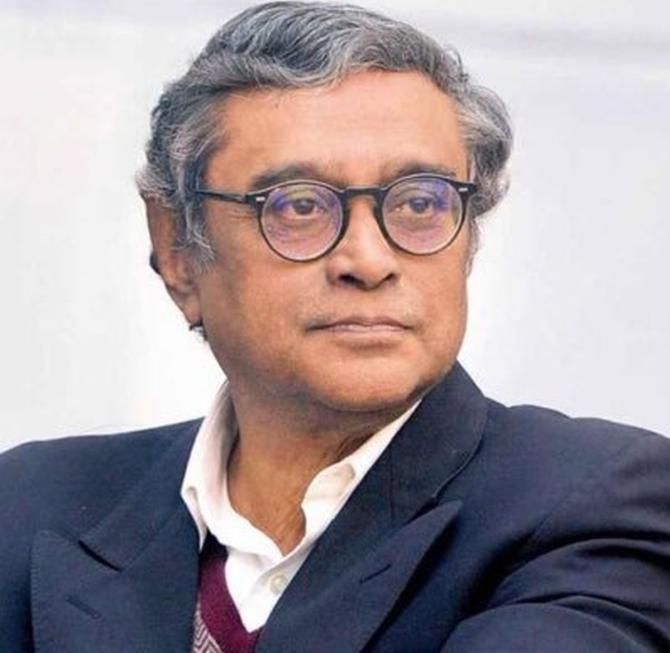 The BJP has fielded Rajya Sabha MP Swapan Dasgupta as its candidate for the Tarakeshwar seat in the upcoming West Bengal assembly elections.
Raising the issue on Twitter, Moitra attached the Tenth Schedule to her tweet and highlighted point number 3 which states: "A nominated member of a House shall be disqualified for being a member of the House if he joins any political party after the expiry of six months from the date on which he takes his seat after complying with the requirements of article 99, or, as the case may be, article 188."
Moitra tweeted that "Swapan Dasgupta is BJP candidate for WB polls. 10th Schedule of Constitution says nominated RS member to be disqualified if he joins any political party AFTER expiry of 6 months from oath. He was sworn in April 2016, remains unallied. Must be disqualified NOW for joining BJP."
She then followed up on this tweet, saying that as of today Dasgupta is nominated and not a member of BJP and should thus be disqualified as per the Tenth Schedule.
Till Monday night, the Rajya Sabha website listed him as a nominated member and not a member of the BJP.
Dasgupta was nominated to the Rajya Sabha in April 2016 and his term expires in 2022. On March 14, he was named by the BJP as its candidate from Tarakeswar.
Soon after his name was announced for the seat by the BJP, Dasgupta tweeted his acceptance of the nomination and said: "Honoured to be nominated by the West Bengal BJP to contest from Tarakeshwar—a centre of Bengal's cultural heritage. I look forward to the campaign for a new, vibrant Sonar Bangla."
The last date for filing nomination for the Tarakeshwar seat, which votes in the third phase of Bengal polls, is March 19. BJP still has the time and option to announce another candidate.
But BJP may do that if it is established that "his nomination as BJP candidate in an official party list alone does not amount to joining a party and thus does not violate the anti-defection law".