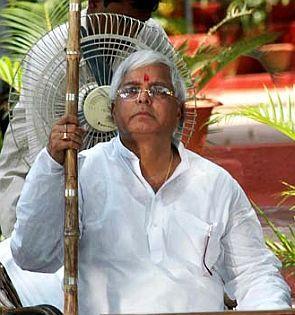 A supporter of former Bihar Chief Minister Lalu Prasad collapsed and died after hearing that a court jailed him for five years while another supporter is on fast since Monday after the Rashtriya Janata Dal supremo was convicted in the fodder scam.

Bantilal Sah, 70, a resident of Basantpur Utri village in Bihar's Muzaffarpur district, died of cardiac arrest on Thursday after news flashed that Lalu was jailed.

"Sah was a fan of Lalu and also a local RJD leader. He was watching TV news but soon after he came to know that Lalu was jailed in fodder scam case, he suddenly collapsed and died," Sanjay Kumar, a villager, said.

Sah returned to his village Thursday morning after he met Lalu in Ranchi last Monday before he was found guilty by a special Central Bureau of Investigation court.

"Sah was a blind supporter of Lalu, he never tolerated a single word against him," Kumar said.

On the other hand, Rama Rai, 50, a resident of Datra Pursauli village in Saran district, is on a fast since Monday.

"His demand is simple, he will touch food only after he will meet Lalu Prasad in jail," Ranjan Singh, a villager said.
Rai, who runs a paan shop, fainted for a while after the court jailed Lalu Prasad Yadav on Thursday afternoon.
Reports reaching Patna from different parts of state said that hundreds of Lalu's supporters refused to eat dinner on Thursday night to express solidarity with him.