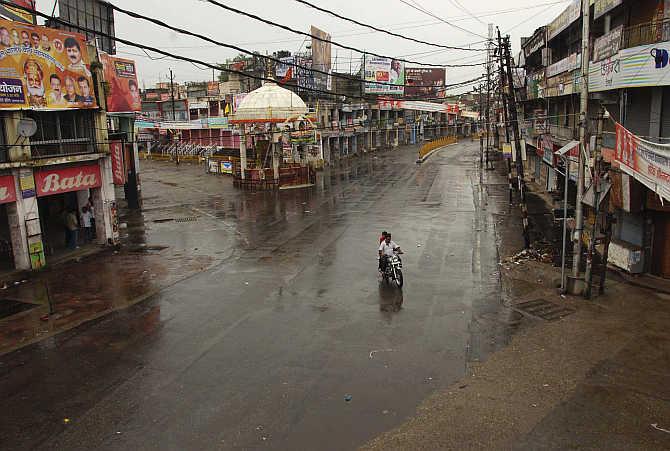 The Samajwadi Party on Sunday backed the withdrawal of case against accused in Muzaffarnagar riots, saying it was "trying to give justice to the victims".
Cabinet Minister Rajendra Chowdhury clarifying the move, said the party had, in its manifesto, promised to withdraw cases against innocent youths on terrorism and other charges.
When asked about the move of government to withdraw cases against Muslims in the Muzaffarnagar riot cases, Chowdhury avoided a direct reply, but said, "Whatever happened in Muzaffarnagar was unfortunate. Our government is trying to do whatever it can to give justice to victims."
Earlier, the state government said it was considering to withdraw a case of inciting violence through inflammatory speeches filed against Muslim leaders during Muzaffarnagar riots.
Chowdhury, who is also the spokesman of the SP and is considered close to chief Mulayam Singh Yadav, earlier flagged off the second phase of "Samajik Nyay Adhikar Yatra" demanding inclusion of 17 backward castes in Scheduled Caste category from the party office.
The yatra will culminate on January 11 in Jhansi where Yadav will address a rally, ly, Minister and convener of the yatra, Gyatri Prasad Prajapti said. When asked about the curtailing of security of Chief Minister Akhilesh Yadav, Chowdhury said that the SP always believed in simplicity and it was not following anyone.
The number of vehicles in Akhilesh's cavalcade have been reduced from 10 to four and traffic restrictions have not imposed during his movement for the past two days.