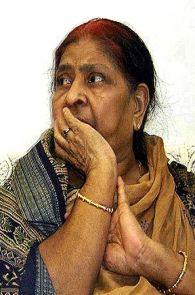 The Special Investigation Team on Wednesday strongly contested the protest petition filed by Zakia Jafri against its closure report giving clean chit to Gujarat Chief Minister Narendra Modi and others in the 2002 post-Godhra riot case.
The day-to-day hearing on the petition filed by Zakia earlier this month, began in the court of Metropolitan Magistrate B J Ganatra on Wednesay.
In a three-point rebuttal, the SIT, represented by its counsel R S Jamuar, sought to discard the very FIR filed by Zakia in 2006, claiming "the way it (FIR) has been drafted suggests that it's nothing but a piece of waste paper."
Zakia, wife of 2002 post-Godhra riots victim and former Congress MP Ehsan Jafri who was killed in the Gulbarg Society riots, along with 68 others, had filed the complaint with Supreme Court on June 8, 2006 against Modi and 58 others.
Zakia demanded rejection of the closure report filed by the Supreme Court-appointed SIT on February 8, 2012, giving clean chit to Modi and others, and requested filing of chargesheet against them.
"In comparison to the complaint as defined in Criminal Procedure Code, this (the FIR) is not at all a complaint, it's a piece of waste paper to be thrown away," said Jamuar.
"It's a fiction or novel written by 4-5 persons and complainant Zakia has no knowledge about anything written in it," he argued.
Zakia has also demanded further investigations into the case by an independent agency other than the SIT, headed by former CBI director R K Raghavan.
Raising the second point of objection, Jamuar cited the content of Zakia's complaint, claiming "the complainant has presented no case, no evidence..but extracted the material which was submitted before Justice (retired) G T Nanavati-Akshay Mehta Commission".
"The complainant has extracted most of the material submitted, examined and cross-examined by a commission of inquiry, Justice Nanavati Commission, which is still functioning and yet to submit its final report," Jamuar said.
Citing apex court's judgements, he contended that, "no courts, either civil or criminal, is bound to the report of any panel set up under the Commission of Inquiry Act and here complainant has drafted her whole complaint based on the material from commission."
He argued that Zakia's petition should have restricted only to the SIT closure report. "But they have added new facts, points, evidence which were never been investigated", Jamuar said.
Raising the third point of objection, he said "Zakia's petition is seeking court to take cognisance of those offences for which not only the cognisance has (already) been taken but investigation has also been completed, evidence produced, trials completed and out of eight certain rioting incidences the court has even pronounced convictions in five cases".
Jamuar was referring to the cases of Naroda Patiya massacre case of Ahmedabad, Dipda Darwaja and Sardarpura cases of Mehsana and two cases of Ode village, where the trial court has pronounced its judgement of conviction.
"As per the supreme court judgements, cognisance should be of offence, not of the offenders and here the complainant is seeking to reopen those cases under the claims of larger conspiracy".
Further arguments in the case will continue on Thursday.