Former media executive Indrani Mukerjea, the prime accused in the murder of her daughter Sheena Bora, on Wednesday moved a special court in Mumbai seeking day-to-day trial in the case, contending that the slow pace of proceedings has affected her right to work.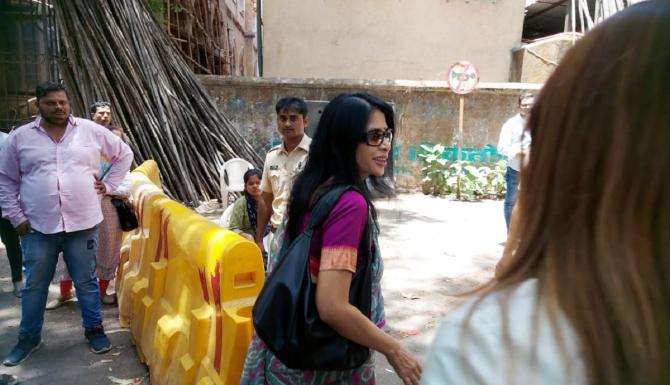 In her application, moved through advocate Ranjeet Sangle, she said that the inordinate delay in conducting the trial has deprived her of her fundamental right to work in the country of her nationality (England) and residence, as also the freedom to travel freely outside India.
Her plea said that the prosecution has been able to examine only 71 witnesses in the present matter since the commencement of the trial, which is almost equal to the period of her incarceration.
Indrani was arrested in August 2015 after the murder came to light and walked out in May 2022 after being granted bail by the Supreme Court.
Her application also said that the Central Bureau of Investigation has submitted a list of 92 more witnesses to be examined in the matter.
"There is a possibility of additional witnesses. All in all, the trial is likely to go on for several more years at snail's pace if the prosecuting agency conducts the same in this fashion," the application said.
In her plea, Indrani said she is fully aware that the agency is overburdened and understaffed and is running around the country in its efforts to conduct the trials. However, that ought not to deny the fundamental right of a speedy trial to the accused, it said.
Indrani said that prosecution be directed to conduct the proceedings on a day-to-day basis and conclude it within 6 months.
The court has posted the matter for hearing on June 20.
Bora (24) was allegedly strangled to death in a car by Indrani Mukerjea, her then driver Shyamvar Rai and former husband Sanjeev Khanna in April 2012 in Mumbai. Her body was burnt in a forest in the neighbouring Raigad district, as per the prosecution.
Bora was Indrani's daughter from her previous relationship.
The murder came to light in 2015 after Rai spilled the beans about the murder following his arrest in another case. Former media baron Peter Mukerjea was also arrested for allegedly being a part of the conspiracy.
All the accused are currently out on bail.