Eighteen long-distance trains were cancelled following the horrific triple train crash in Odisha's Balasore district on Friday evening, an official said.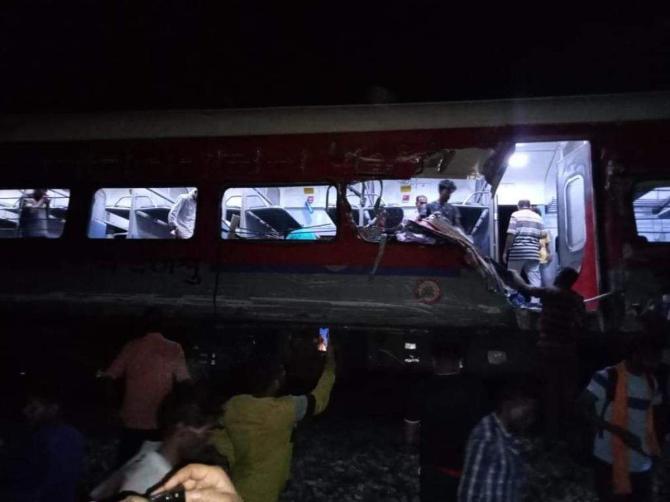 Seven trains were also diverted via the Tatanagar station, he said.
The 12837 Howrah-Puri Superfast Express, 12863 Howrah-Bengaluru Superfast Express, 12839 Howrah-Chennai Mail were cancelled, the official said.
He said that 12895 Howrah-Puri Superfast Express, 20831 Howrah-Sambalpur Express and 02837 Santragachi-Puri Express were also cancelled for the day.
At least 70 people were killed and more than 350 injured in the crash, involving the Bengaluru-Howrah Superfast Express, the Shalimar-Chennai Central Coromandel Express and a goods train, officials said.