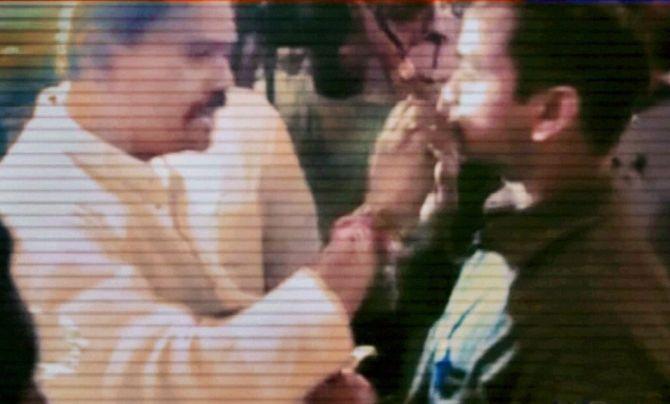 Maharashtra Chief Minister condemned the actions of Shiv Sena's Rajan Vichare saying his act had tainted the image of the state. Devidas Deshpande reports.
The storm over Shiv Sena member of Parliament Rajan Vichare caught on camera force feeding a staffer who was fasting for Ramzan at the Maharashtra Sadan in Delhi refuses to die down. Breaking his silence on the controversy, Maharashtra's Chief Minister Prithviraj Chavan (in picture below) condemning the act said that it had blotted the image of the state.
"The incident that took place a Maharashtra Sadan is condemnable. This incident is a black spot on the brilliant traditions of Maharashtra," said the CM at a press conference.
He added that the whole truth of the incident has not been revealed. When asked about the Sena's stand of mismanagement and the poor quality of food being served, CM Chavan said,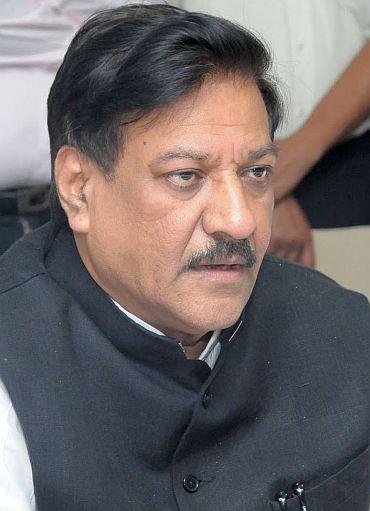 "When tenders were being floated to cater food, no one came to the fore. Therefore, we requested the Indian Railway Catering and Tourism Corporation to undertake the catering. We have received complaints of the quality of food, but as there is no alternative, we have continued with IRCTC's services.
When members of the media asked if the government would take action against Vichare, he parried the question, saying, "The Delhi police are investigating the matter. Furthermore, the Lok Sabha Speaker will decide what action needs to be taken against the guilty."
Chavan also refuted allegations that the state's public representatives had been discriminated when it came to allotment of rooms and services offered at Maharashtra Sadan. "We received a request from the parliamentary affairs ministry to accommodate 21 MPs, including some from Uttar Pradesh, in view of the current session of Parliament. Whatever rooms were available were given to those MPs. Thereafter, complaints were made that bigger rooms had been allotted to MPs from outside the state while local MPs had been given smaller rooms. However, we had no role to play in all this."
Meanwhile, Shiv Sena continued to be defiant. Uddhav Thackeray, the party's president said, "Maharashtra Sadan was built for the convenience of Maharashtra's people. However, from the very beginning it has been tainted with allegations of corruption. In the past, some Marathi artists were refused stay there. If public representatives can not be provided with satisfactory services, then the building should be turned into a lodge for all," he said.
Thackeray also demanded the dismissal of the resident commissioner of New Maharashtra Sadan in Delhi, Bipin Malik, with immediate effect for allegedly providing poor quality services and food to the state's lawmakers.
Image: TV grab of Shiv Sena MP Rajan Vichare forcing a Muslim staff in Maharashtra Sadan, New Delhi, to eat during his fast. Photograph: PTI photo