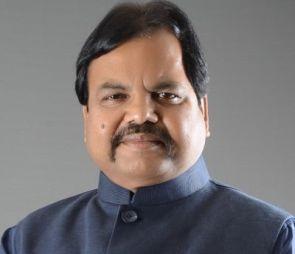 A Shiv Sena leader representing Maharashtra's drought-hit district of Osmanabad allegedly sent a proxy to his constituency to address drought hit farmers.
Former corporator Yashodhar Phanse posed as Shiv Sena MLA Gautam Chabukswar and visited the constituency of Chabukswar, after party chief Uddhav Thackeray had directed all MLAs of the drought hit areas to meet farmers.
This happened as part of Uddhav Thackeray's Shiv Sampark Abhiyan in which the Sena chief asked party legislators to tour Marathwada region on May 6 and 8 and meet the distressed farmers.
When confronted, both Chabukswar and Phanse denied the allegations.
"For the last 15 days I was in Himachal Pradesh and I am now reaching Pune after completing my meditation course. I don't have any idea who went impersonating me," Chabukswar said. "I do not even know this person," he added.
Phanse said he was not introduced as a legislator during the tour. "Chabukswar was not with us, but former legislator Omraje Nimbalkar joined us. There was no question
of introducing me as a legislator. These allegations are false," he said.
Former Chief Minister and Congress leader Prithviraj Chavan said the opposition leaders would soon meet and decide what action should be proposed against the MLA.
"A committee of the state legislature should hear Chabukswar, but I will recommend highest possible punishment for him," Chavan said.
Meanwhile, a Sena source said that Thackeray pulled up 27 party legislators who skipped the farmer outreach program.
Sena chief will hold a meeting of party legislators on May 19 at Nashik where he is expected to announce 'Sampurn Karz Mukti' (complete debt waiver) campaign, the source said.
-- With inputs from ANI
Image: Shiv Sena MLA Gautam Chabukswar