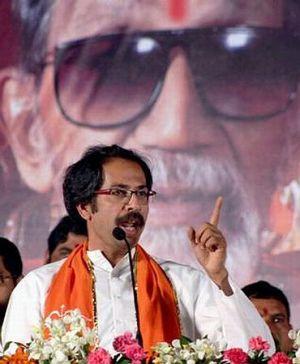 The Maharashtrawadi Gomantak Party, Goa Suraksha Manch and Shiv Sena on Tuesday announced the formation of a grand alliance for the upcoming Goa Legislative assembly elections.
"All three parties will opt for seat sharing during the upcoming Goa polls. This would be a grand alliance between like-minded forces," MGP leader Sudin Dhavalikar said in the presence of Rashtriya Swayamsevak Sangh rebel leader Subhash Velingkar representing GSM and Sanjay Raut of Shiv Sena.
The alliance, which is contesting in all 35 out of the 40 seats in the Goa assembly has announced Sudin as their chief ministerial face.
Dhavalikar said Shiv Sena will contest on four seats -- Saligao, Thivim, Cuncolim and Mormugao, and GSM on six seats -- Siolim, Panaji, Mayem, Sankhali, Curchorem and Velim constituencies.
On rest of the seats, MGP will field it candidates.
"Once we form the government, the first and foremost decision would be taken to withdraw government grants given to schools having English as Medium of Instruction," Velingkar told reporters.
He said education in English is against the universal principles and unnatural as worldwide it is established that teaching should be only in mother tongue.
The alliance partners have also decided to form a co-ordination committee with Velingkar as its convenor.
"The co-ordination committee will be a channel between all the three parties to communicate among themselves," Velingkar said.
He also stated that the alliance partners will form a common minimum programme which would be the focus point of the alliance.
Responding to a question, Shiv Sena leader Sanjay Raut said the alliance between Shiv Sena and BJP in Maharashtra was the longest political understanding in the country which was allegedly broken by Bharatiya Janata Party for political benefits (in 2014 polls).
"Shiv Sena is known for abiding by alliance and it will also do the same in Goa with allies," Raut added.