The Trump Organisation has a secret server registered to Trump Tower that has been covertly communicating with a Russian bank, a media report said, in the latest allegation of questionable links between Donald Trump and Russia just a week ahead of the presidential polls.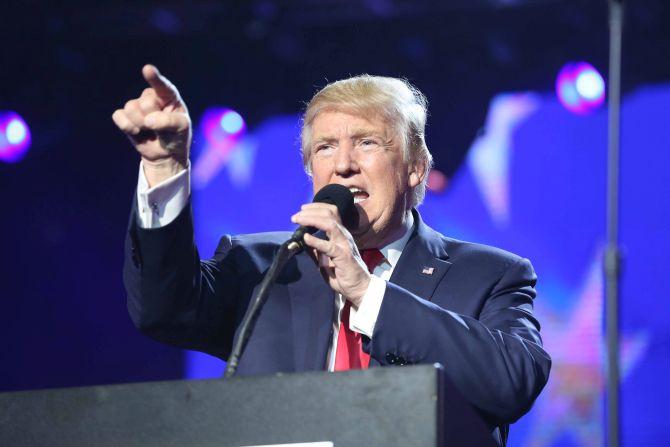 A report in the Slate said a server registered to the Trump Organisation was found to have been in contact with the Alfa Bank, the largest private commercial bank in Russia.
Activity on the server indicated "a sustained relationship between a server registered to the Trump Organisation and two servers registered to an entity called Alfa Bank", it said.
Trump was "secretly communicating" with this Russian bank, claimed the report, which was denied by his Campaign.
Slate said it spoke to one scientist, referred to as 'Tea Leaves' for anonymity, and two of his collaborators.
It alleged that the server was set up to communicate privately with the bank. The server was shut down after a reporter asked about it.
Hillary Clinton, Trump's Democratic presidential rival, in a tweet demanded that "it's time for Trump to answer questions about his ties to Russia".
The Trump campaign said "the only covert server is the one Hillary Clinton recklessly established in her basement while serving as Secretary of State, compromising our national security."
"To be clear, The Trump Organisation is not sending or receiving any communications from this email server. The Trump Organisation has no communication or relationship with this entity or any Russian entity," it said.
Hillary for America Senior Policy Adviser Jake Sullivan said: "This could be the most direct link yet between Donald Trump and Moscow. Computer scientists have apparently uncovered a covert server linking the Trump Organisation to a Russian-based bank.
"This secret hotline may be the key to unlocking the mystery of Trump's ties to Russia. It certainly seems the Trump Organisation felt it had something to hide, given that it apparently took steps to conceal the link when it was discovered by journalists."
"This line of communication may help explain Trump's bizarre adoration of (Russian President) Vladimir Putin and endorsement of so many pro-Kremlin positions throughout this campaign," he alleged.
"It raises even more troubling questions in light of Russia's masterminding of hacking efforts that are clearly intended to hurt Hillary Clinton's campaign. We can only assume that federal authorities will now explore this direct connection between Trump and Russia as part of their existing probe into Russia's meddling in our elections," Sullivan said.
Meanwhile, Mother Jones news magazine quoted a report sent to FBI according to which Russia was "cultivating" Trump.
"Russian regime has been cultivating, supporting and assisting Trump for at least 5 years. Aim, endorsed by Putin, has been to encourage splits and divisions in western alliance," the report said, adding that assistance allegedly included receiving information from the Kremlin on Democratic and other political rivals.