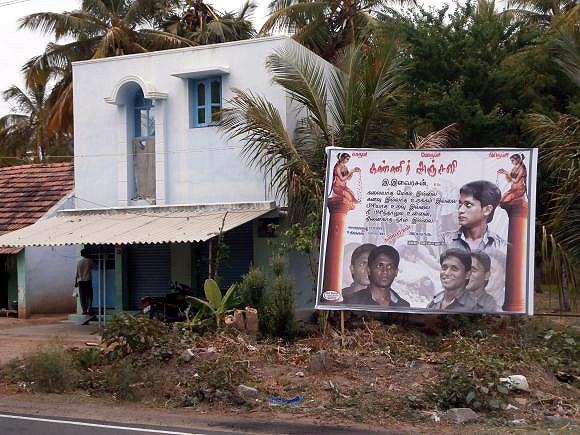 The Madras high court on Friday ordered a second autopsy on the body of Dalit youth E Ilavarasan, by doctors from All India Institute of Medical Sciences.
The autopsy will be done on Saturday. A Division Bench comprising Justices V Dhanapalan and C T Selvam, who have been hearing the case, gave the direction based on reports submitted by two forensic experts who visited Dharmapuri on Thursday.
The bench had earlier directed them to examine Ilavarasan's body, who was found dead along a railway track at Dharmapuri on July 4, and said it would be open for them to do further clinical or surgical examination as considered necessary and inform it through a report on Friday.
The experts were Dr Thangaraj, Head, Department of Forensic Medicine, SRMCollege and Research Centre, Potheri in Kancheepuram district and Dr P Sampathkumar, professor of forensic medicine and Vice Principal, SriRamachandraMedicalCollege, Porur in Chennai.
A seven-member expert team had submitted individual reports on the autopsy and copies were handed over to counsels concerned.
Twenty-three-year-old Ilavarasan, whose marriage to a upper caste girl triggered anti-Dalit violence in three villages of Dharmapuri district in November last, was found dead along the railway track on July 4, a day after his wife said she would never go back to him.
While the post-mortem concluded he had died of serious head injuries, his family members and Dalit outfits have been maintaining that he had been done to death.
Image: A banner in Ilavarsan's village in Dharmapuri paying tribute to Ilavarasan
Photograph: A Ganesh Nadar/Rediff.com