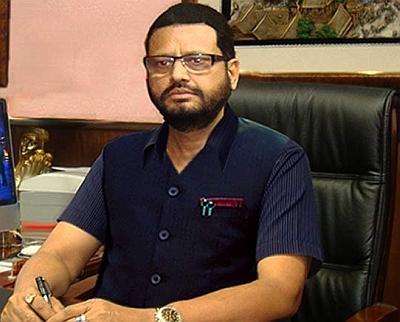 Former Union minster Matang Sinh, who was arrested by Central Bureau of Investigation in connection with Saradha chit fund scam on January 31, was on Saturday remanded to police custody for five days.
ACJM (in-charge) of Alipore court Manikuntala Roy granted CBI the remand of Sinh till February 11. CBI had sought custody for seven days.
The judge also granted the defence counsel's prayer that a lawyer be provided with him (Sinh) during interrogation during his custodial stay.
The counsel, appearing for the accused, while pleading for the bail application, said the accused was a grade II liver transplant patient and hence needed special medical attention and that his immunity level was very low and sending him to police custody might endanger his life.
The counsel maintained that Sinh was cooperating with the investigating agency and that he was arrested on the day when he went to the CBI office on January 31.
Sinh told the court that he was a liver transplant patient and had undergone the operation seven years ago in London and had developed several complications since then.
The accused also mentioned in the court that the investigation officer in this case visited his home and hospital in Delhi and was sympathetic to his medical condition.
He said he was also a blood pressure and hypertension patient and took 22 kinds of life-saving medicines.
The defence counsel also prayed that a lawyer be provided to him if his bail was rejected by the court.
The prosecution counsel said that Sinh was part of a larger conspiracy and the accused was the beneficiary of the Saradha Group of companies.
The prosecution counsel also said he had entered into various illegal agreements with Sudipto Sen (Saradha group chairman) and actively contributed to diversion of funds in Saradha Group and so his custodial interrogation was required.